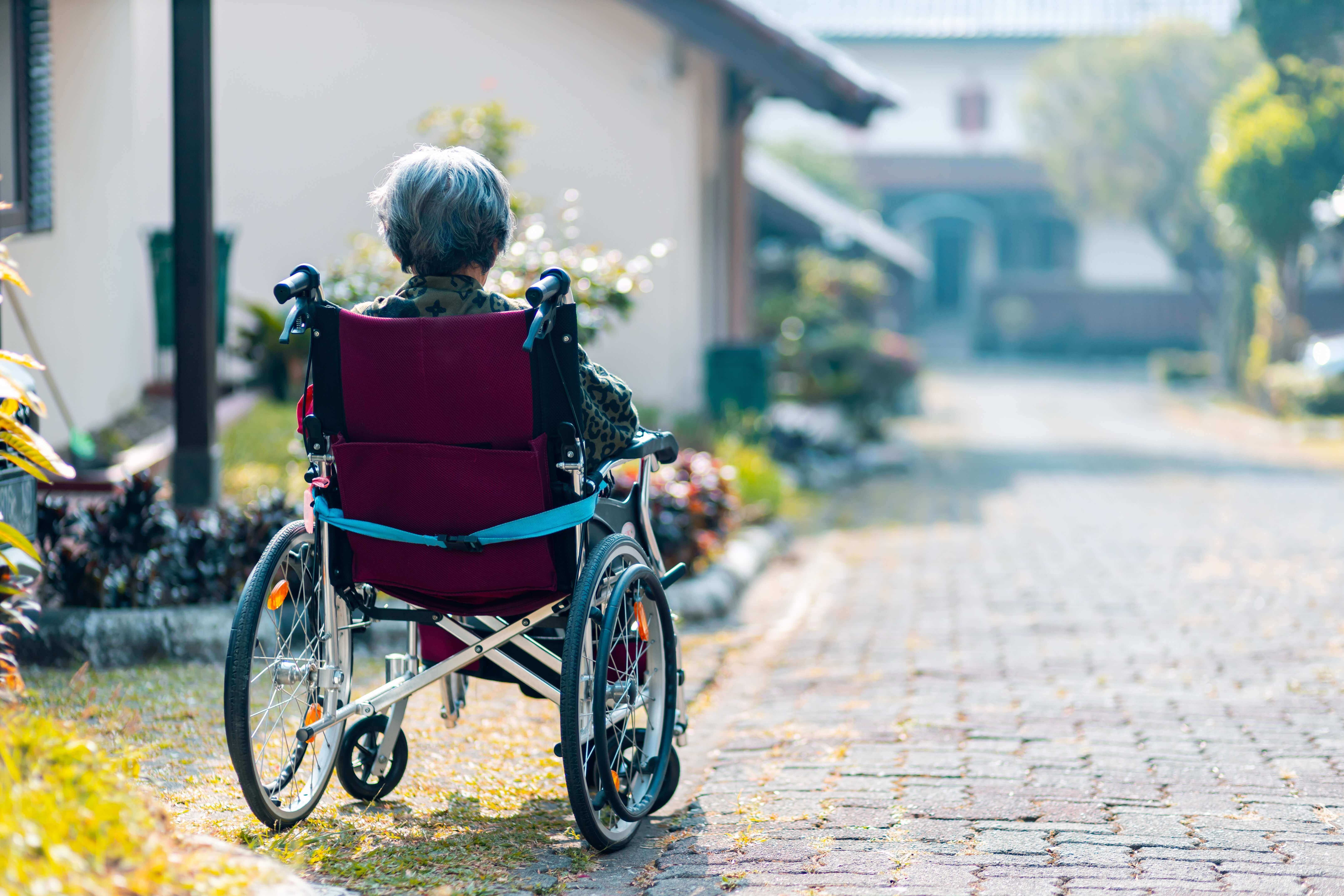 When you need to use a wheelchair or whatever the reason, you may think for your long term health, it is best to invest in a heavy, electric wheelchair, to help you cope and maintain independence in day to day life.

If you have very limited mobility options, then an electric wheelchair may be the best choice for you. However, if you suffer from a condition that can flare up at any time, like multiple sclerosis or arthritis, then an electric chair, while tempting, may not be the best option to help you manage.
What are the benefits of purchasing one of our lightweight wheelchairs nationwide or online? Read on to find out!
Builds strength
When someone is diagnosed with a condition that impacts their mobility, either through discomfort or stiffness, staying stationary can cause muscle wastage.
A manual wheelchair promotes movement in the upper body, which allows muscles to strengthen while aiding flexibility in the joints; very useful for inflammatory conditions like arthritis.
Improves confidence
It can be hard to turn down social events that you would have once attended and can cause those with mobility issues to feel alone and vulnerable.
If you want to regain that confidence, choose one of our lightweight wheelchairs nationwide or online and get yourself back out there!
The light frame makes them easy to move around and their collapsibility means you can take them on buses, put them in car boots, whatever you want! You will be out having fun in no time at all!
No strain
Many people with movement issues initially consider purchasing an electrical or automatic option as they worry about having to manoeuvre the weight of a chair by themselves and, if they suffer from painful conditions, there are usually concerns about additional discomfort or strain on already inflamed and painful joints and muscles.
At Maidesite, we advise talking to your doctor to check for suitability, but one of our lighter chairs should not aggravate any underlying conditions. As previously mentioned, the frame of the chair is aluminium and will not put additional pressure on your arms or shoulders when used, meaning a more comfortable experience.
Promotes independence
Want to get back to hanging out that washing or vacuuming the floor?
Lightweight chairs are extremely versatile and can be used to assist you in the completion of housework, garden chores or even redecorating the house.
If you feel you need a bit of assistance in the workplace, a wheelchair is a great addition to help you and will keep you being independent and functioning for as long as possible.
Some things to consider before choosing a lightweight wheelchair
People with minor or major disabilities have to spend much of their time in wheelchairs. For some, this is a transitional phase, while for others it can be a permanent reality. Finding the right wheelchair can make a big difference in the quality of life of a person facing disability, whether for the short term or a lifetime.
Progressing to a lightweight wheelchair
If you are used to power wheelchairs and wish to progress to a lightweight wheelchair, you should take several things into consideration. Firstly, determine, with the help of your doctor, if this is physically possible. Depending on your injury or physical condition, moving around on your own with a wheelchair may not be the best solution for your rehabilitation or lifestyle needs. In these cases, it may be a better idea to invest in a motorized wheelchair.
Another consideration is timing. For those where disability is a temporary situation, purchasing a lightweight chair too soon may not be a wise choice. You may not be ready to use one yet and should therefore take the time to consider how you feel physically following your injury.
Criteria and considerations
While the choice of a lightweight wheelchair is going to be a matter of personal taste and convenience, there are some universal criteria that you should take into consideration before committing to a purchase.
Firstly, you should consider where you want to use the wheelchair, how long for and what accessories you may need. Trying a wheelchair before purchasing to ensure it is comfortable for the user and carer is also very important. The material is also important. Most lightweight wheelchairs are made of aluminium.
At Maidesite, we know how tempting it can be to invest in an electric chair to aid mobility, but we also know a fair bit about the benefits of purchasing one of our lightweight wheechairs, nationwide or online. While simpler (and cheaper) than an electric chair, there are many health advantages of the lighter chair, which can help you regain control of your life.