Why can Hospital Beds Increase your Quality of Life?
Views: 2 Author: Site Editor Publish Time: 2021-08-11 Origin: Site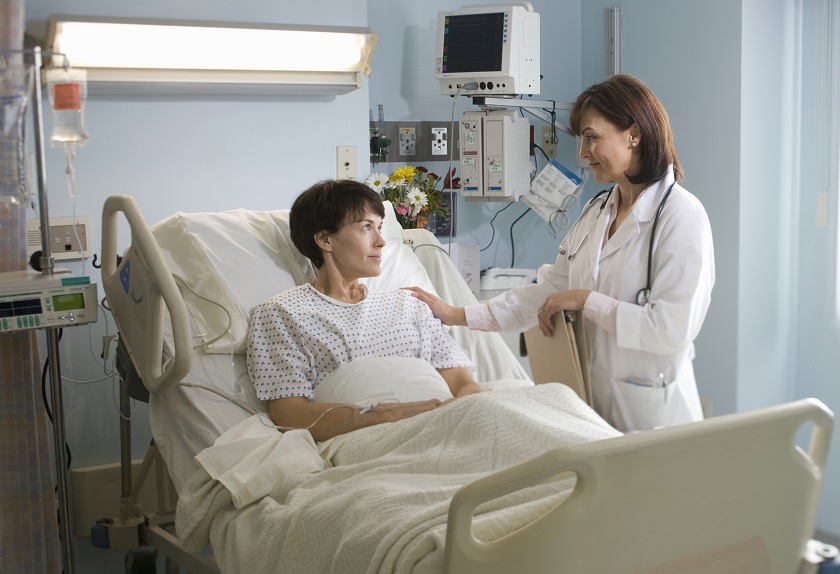 Hospital beds are essential for bedridden patients because they offer more advantages than regular beds. They maximize patient comfort, use their extended time, and their customizable features make it easy to adjust specific parts of the bed. The five advantages that hospital beds provide to users are:
1. Better help patients shift
When people are lying on a bed for a long time, the pressure exerted on the bed causes the skin tissue to be trapped between the bones and the surface of the bed, causing pressure sores or acne.
For such patients, the hospital beds provide an effective solution: they enable the user to adjust the position of the bed to enable the bed to transfer the bed from one part of the body to another. In addition, bedridden patients should be careful when choosing a mattress and choose a mattress that reduces friction.
2. Improve blood circulation
Hospital beds allow users to change and adjust the bed to better position their head and feet. These changes allow for exercise, as well as periodic changes in the body's pressure points, thereby improving the patient's blood circulation while she/he is in bed.
3. Security
Hospital beds are requirements for people who need care or occasional constraints. Especially in the case of people at risk of falling down—for example, people with dementia or other cognitive impairments—bed railings on hospital beds help reduce the risk of fractures due to falls.
Although full-length bed railings are a necessity for some patients, many people use railings as an aid to either relocate on the hospital bed. These patients do not need to limit the full length rail. Most hospital beds have full and half-track options.
4. Convenient for patient transfer
Often patients experience difficulties on bed. Hospital beds make this problem easier because they have the ability to improve patients' higher or lower. Because of this feature, patients can sit up and get out of hospital bed in a relatively easy position.
For example, people who experience hip and knee problems usually sit at joints at angles greater than 90 degrees, which helps them stand up comfortably. Hospital beds allow users to do this safely and easily.
5. The caregiver is easier to assist
Hospital bed care for a beloved bedridden person will put a burden on the health of the caregiver, a common problem they face is back pain, from frequent bending to management care. Hospital beds enable caregivers to elevate patients to a level that can take care of them without having to strain their bodies during the process.
In addition to these advantages, hospital beds offer users a wide range of choices in the type and type of hospital bed. The user can choose between a manual bed and an electric bed, depending on their conditions and the length of time they spend therein. These beds also offer a variety of bedside tables and pedal styles and colors.
A Maidesite 5 Functions Hospital Bed

This is the best-selling hospital bed from Maidesite, the 5 functions include back, leg, whole bed up and down, trendelenburg and reverse trendelenburg.
In conclusion, patients need to make sure they've got the best equipment if they want to deliver the best care and beds is just one fact of that. Hospital beds are one of the main sources of support and comfort for patients, so they need to deliver at all times. If you are going to buy hospital beds in bulk orders, please feel free to contact Maidesite at anytime, with over 10 years' manufacturing experience, Maidesite can provide the best service to customers from all over the world.