Why You Should Have a Hospital Bed at Home?
Views: 4 Author: Site Editor Publish Time: 2021-07-29 Origin: Site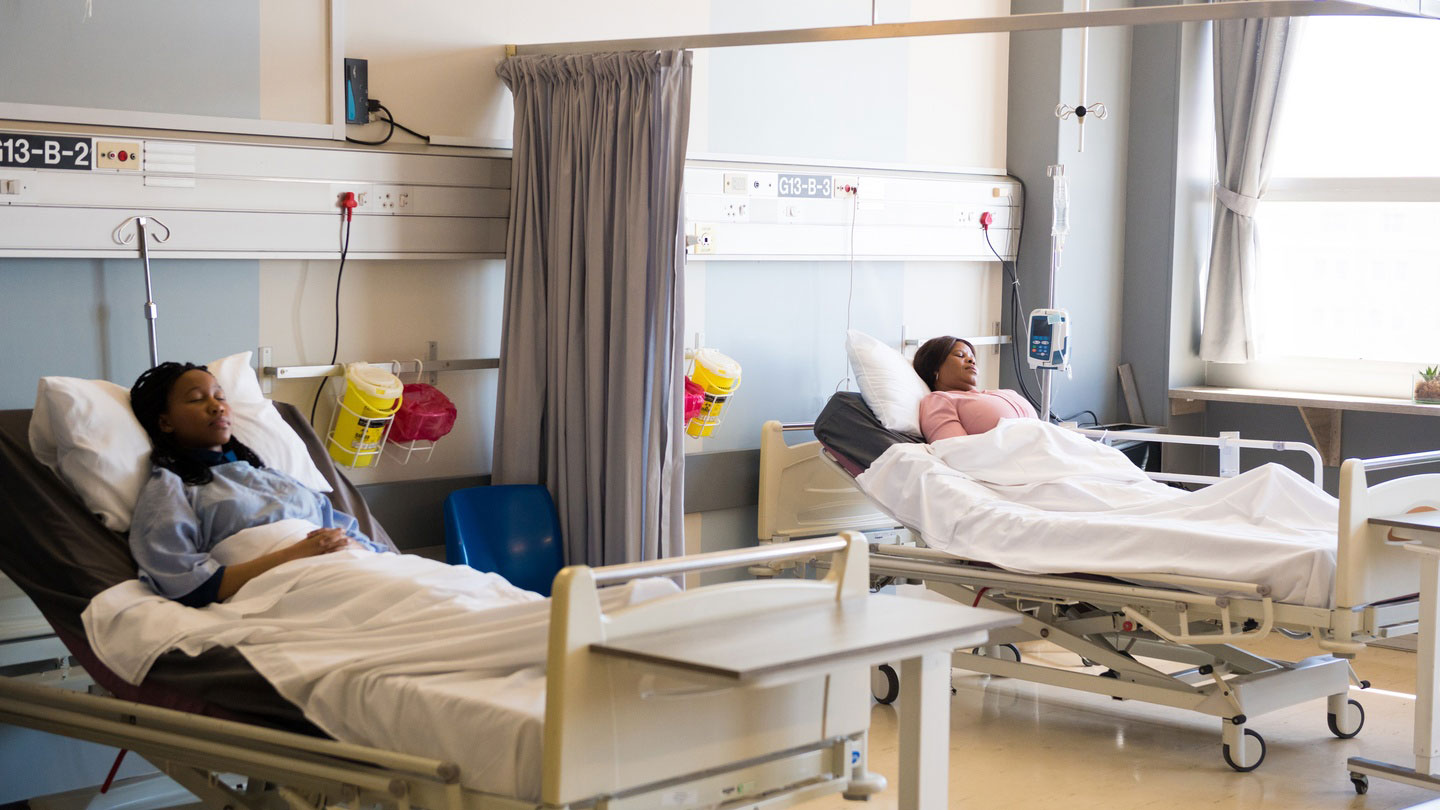 Before we start getting into some of the different options and choosing the right hospital bed, let's take a look at what the benefits are to a hospital bed over a traditional bed. We're going to assume that the individual using the bed has a lower level of movement and ability than the average, and that someone else is responsible for taking care of some of their basic needs including moving them within the bed and more.
Easier to Position
The first thing that's easier with a hospital bed is positioning someone. These types of beds can be adjusted in a number of different ways and this allows you to keep your patient comfortable. Because lying in one position for an extended period of time can cause bed sores, it's essential that you can move the bed and the pressure that they are getting on different parts of the body in order to prevent this. Hospital beds allow for changes to the bed in numerous ways that just aren't possible with a standard bed, and without having to move the patient themselves as much.
Increase Circulation
When we talk about those pressure points and providing different amounts of pressure we also have to talk about the way it affects circulation. Changing the amount and the location of pressure on different areas of the body is important and it can be done with several of the settings in hospital beds. Many even have automatic systems that will allow them to change entirely on their own so you don't have to worry about how to adjust the pressure or where the pressure should be moved to. The bed takes care of everything at regular intervals.
Easy Transfer
Transfers become a whole lot easier and safer when it comes to a hospital bed because of all the movements that are enabled. The key is to allow the patient to do as much of the work as possible and that's easier to do when you have a hospital bed. Adjustments can be made for each specific patient to make it easier for them and the caregiver to assist one another when they are trying to transfer from the bed to a wheelchair, a commode or anywhere else. This also helps the patient feel more control over their own care.
Caregiver Benefits
For the caregiver it's also a good idea to have a hospital bed rather than a standard bed because of all of the features associated with it. A standard bed is generally below waist height, which means that a caregiver who has to get a patient out of bed must bend down in order to reach them and put strain on their back. With a hospital bed the caregiver can raise the patient and adjust the way that they are seated or lying to make it easier for the caregiver to lift them and move them to a new position or place.
Overall Movement
The hospital bed itself is generally on wheels, which means that moving the entire bed is also an option. For patients who are unable to get out of bed but still need to be moved to different locations within their own home, a bed on wheels can be a big benefit. It also allows the patient to be moved to a corner of the room to get their wheelchair in, for example, or to maneuver anything else into the space. These beds are also somewhat smaller, because they don't have the bulky frame that a standard bed will have.
Height Changes
Raising and lowering the height of the bed can be a big benefit for everyone involved. Raising and lowering the bed can be more comfortable for the patient and it can make things a whole lot easier on the caregiver who is attempting to lift or move the patient. For patients who are able to get up and move around with assistance, being able to raise the bed makes it easier for them to stand up from the bed or sit down onto it.
Increased Safety
It's not just about the rails keeping patients from falling that improves safety. Shorter rails can also help patients to move more safely. Those who struggle to roll over, for example, could use a rail to help them adjust their position. This can help them to get into a comfortable position without hurting themselves in the process. The ability to raise and lower the bed for their comfort, including raising and lowering different parts of the bed, also helps to increase safety as they're not trying to reposition themselves too much and risking an injury.
Easy Cleaning
Finally, a hospital bed has a vinyl mattress, which is designed to be easy to wash. After all, traditional hospital beds are used by one patient and then thoroughly cleaned and used by another. When you have one of these beds at home it can be thoroughly cleaned just as easily. This increases the overall health of the mattress, keeping bacteria from growing, but it also helps with the clean-up process if the patient is prone to accidents or even if there are spills that occur while the patient is in their bed.
Patient Freedom
A hospital bed gives the patient the freedom to find their own comfortable positions without needing a caregiver to constantly readjust or reposition them. There's no need for excess pillows or constant movement in different ways. The patient can simply use the buttons to raise or lower their upper body and their lower body into a position that works for them at the moment. Then, they can adjust again as needed to deal with the next activity that they want to do. This helps the patient feel more in control for themselves.