Which Is The Best Lightweight Wheelchair For You
Views: 3 Author: Site Editor Publish Time: 2021-06-23 Origin: Site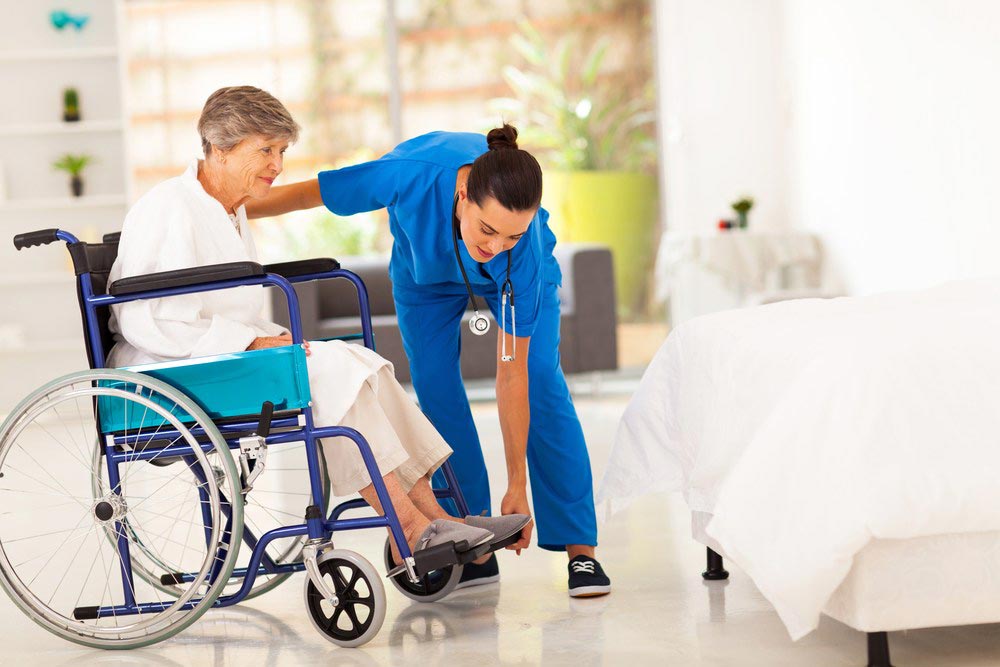 Choosing the right wheelchair for your needs is a big decision. It can sometimes feel overwhelming to choose a wheelchair when there are so many options and choices for a range of different injuries and disabilities. Although it's tempting to give up and buy something cheap and easy, it might not be the best design and suit for you. Using a wheelchair should be liberating, and using one means you can travel, visit new places and complete everyday things.
Is a Lightweight Wheelchair Right For Me?
Lightweight Wheelchairs are great for those who need help with rehabilitation after surgery or those who need something lightweight and easy to take with them when travelling. Suited for both outdoor and indoor use, these wheelchairs collapse and are portable, meaning they can be effortlessly stored when not in use or when travelling.
How Much Do Lightweight Wheelchairs Weigh?
The lighter the wheel chair, the easier it is to manoeuvre. Lighter wheelchairs are usually made from an aluminium frame with removable foot frames which can be adjusted or removed to accommodate your needs. Weights for these types of wheelchairs usually start from 29lbs up to around 50lbs.
Lightweight Wheelchairs for Travel
The best lightweight wheelchairs which can be used for travel are those that are collapsible, easily stored away and lightweight enough to carry by a caregiver. Our wheelchair is the perfect example of a travelling lightweight wheelchair. Great for taking on public transport or storing in the boot of your car, the i-Lite comes with detachable footrests and weighs around 25 lbs.
Lightweight Wheelchairs With Removable Wheels
Sometimes, you may need to remove the wheels on your wheelchair in order to fit the frame into a designated space. Not all wheelchairs come with wheels that are removable, however, there are some out there which will allow you to do so.
How often should I check my wheelchair for problems?
Good quality lightweight wheelchairs, such as Maidesite wheelchairs, should remain strong and sturdy for longer compared to poor quality wheelchairs. However, maintenance depends on two important factors – the model of the wheelchair and the type of use it is subjected to on a daily basis.
More specifically, tyre pressure and brakes should be examined monthly. If you feel that the moving parts such as the back rest, the head rest and the arm rests are not properly functioning, you should contact the manufacturer since it is possible that these parts are faulty. Lightweight wheelchairs also require an annual (or bi-annual) check by an authorized supplier to ensure that everything works fine. If repairs are required, you can come to Maidesite and we will make sure that we have all the right parts.
Basic things you can do on a daily basis
Whether you just got a wheelchair or you are have had a wheelchair for many years, good maintenance is important in order to ensure that it continues to be safe and work properly. Common wheelchair problems are most often not complicated and with the help of a family member or a caregiver, you can keep your wheelchair in good shape.
Don't forget your maintenance routine
If your lightweight wheelchair folds up when not used, make sure that it's folded and stored away in a safe place. Folding should always be easy, so make sure you keep the folding joints lubricated. Moreover, it's important to check the frame of your wheelchair routinely to ensure that there are no cracks or weak points. Maidesite lightweight wheelchairs are durable and are designed to distribute a person's weight equally. Nonetheless stress cracks due to frequent use may be an issue after many years. In this case, it's important to consult a certified technician as soon as possible.
Finally, another important part of your maintenance routine is checking the wheels. Making sure they are securely tied to the frame of the wheelchair is important for safety reasons.
Maidesite is one of the largest suppliers of wheelchairs in China and has earned an excellent reputation in product quality and safety since 2009. All of our wheelchairs are safe, sturdy and extensively tested and evaluated before they are placed on the market. Our lightweight wheelchairs, in particular, are a great long-term investment, especially when they are carefully maintained. Welcome to cooperate with us on high quality wheelchairs.