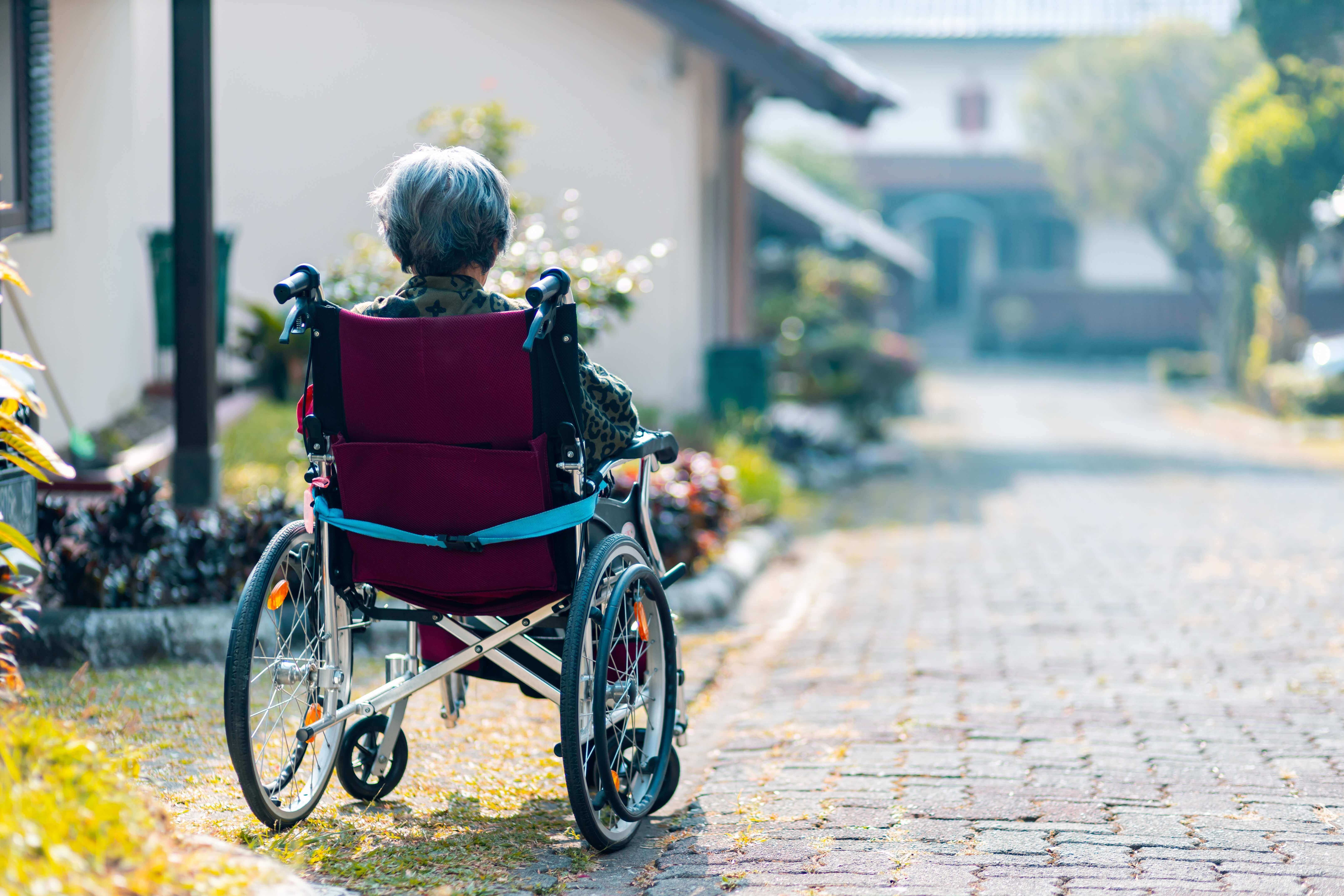 Depending on your personal circumstances, choosing a wheelchair for yourself can be a daunting prospect. This guide has been made to dispel any worries you may have, and help you decide on the best wheelchair for you.
Factors to consider
Whether you're looking for a wheelchair fast, or you're looking for something that will last in the long term, there are a lot of things to consider when making a purchase. Below are some questions that can help you decide on not only the type of wheelchair best suited to you but also the types of accessories you may need (more on this can be found below).
Do you need to transport it?
Do you need the wheelchair full time or just on occasion?
How important is the appearance of the wheelchair?
What is the budget? (also take into consideration the price of accessories and delivery if applicable)
Do you need a cushion?
Is this wheelchair for indoor or outdoor use? If outdoor, will you need a rain cover?
Our advice alongside these questions is to try before you buy. Ordering a wheelchair online may seem like a great idea and it often is. But sometimes these items can be expensive, and if you've ordered something online, you really don't need the hassle of trying to return it. When trying out your options in store, be sure to note the following:
Is the chair comfortable?
Are the armrests in the desired position?
Can you reach the footrests with ease
Will it fit into your car?
Can you propel it okay / can your carer push the chair with ease?
Can you get out of it okay?
If you would like to try any of our Electric Wheelchairs, we can organize a home visit, or you can visit any of our Maidesite stores and try out a number of the wheelchairs that you like.
Which is the right wheelchair for you?
Whatever your needs, the right wheelchair is out there for you. If you can push yourself, then a self-propelled chair may be the best answer for you. If you can't propel yourself, then you may be suited to something in the electronic ranges. Some examples of the chairs we offer here at Maidesite can be found below.
Self Propelled Wheelchairs
These wheelchairs are generally cheaper and are for those who can push themselves around both indoors or outdoors. If you can't push yourself, then an electric wheelchair would be easier for you to use and will give you more freedom. With a low weight, this chair comes in three colors and two seat widths. This product also comes with puncture proof tires, making it perfect for both indoor and outdoor use.
Transit & Travel Wheelchairs
If you're looking for something for occasional use, such as a wheelchair perfect for travelling, then a chair suited to transit and travelling may be the best option for you. These chairs can be folded and compacted into a vehicle, and can usually be stored away until they are next needed.
Electric Wheelchairs
Electric Wheelchairs tend to be heavier than the above, and are for those who cannot propel themselves. Powered by a motor and battery, these wheelchairs give the user freedom of travel and are usually perfect for both indoor and outdoor use. One of the more popular electric wheelchairs on our website is the DLY-812. With a detachable battery pack, large storage basket and padded seat, this chair comes in a compact design, making manoeuvrability a plus.
Any accessories?
You might not think of them right away, but accessories are a great thing to purchase at the same time as your wheelchair, as it means you'll have the items at the ready when you need them. Some accessories you may need include:
Portable Ramps
Rain Cover
Wheelchair Bag
Insurance
It might not seem important right now, but buying insurance for your wheelchair could mean the difference between paying an excess towards services, or paying a lot more than that if your wheelchair encounters a problem beyond its warranty. If you need to buy wheelchairs, you can contact wheelchair manufacturer Maidesite, we can offer you factory prices with high quality.