What other Hospital Bed Accessories do I Need?
Views: 3 Author: Site Editor Publish Time: 2020-12-28 Origin: Site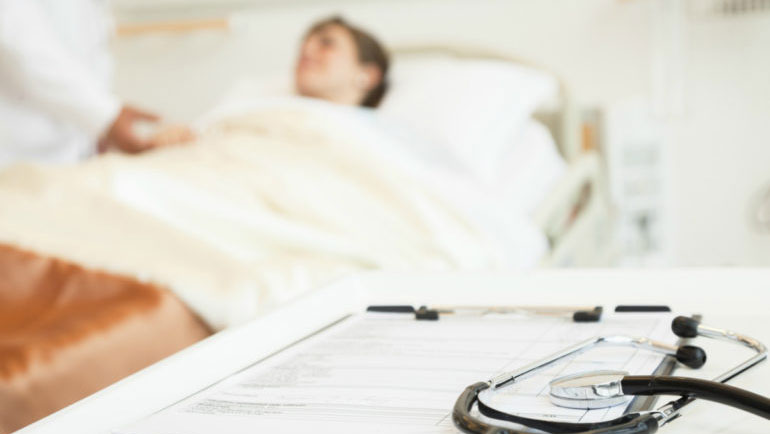 Hospital beds are designed for patients to be comfortable and convenient while lay on the bed for a long time. Some hospital beds are equipped with some other accessories to make it more convenient and easier to use. What are the accessories that are helpful for both the patients and caregivers? Let's have a check of them now:
Bed rails
Bed rails (also called side rails) are a good idea for anyone who is at risk for falling out of bed. While they are not meant to restrain a patient to the bed, they are very effective for preventing accidental tumbles out of bed.
Bed rails come in half and full length. Half-length side rails are ideal for those patients who have the mobility to get out of bed unassisted, or just need something to hold onto while getting in and out of bed. The patient can simply sit up and swing their legs over the side at the lower end of the bed.
Full length side rails are for those patients who need assistance from an attendant to get out of bed. They also provide the greatest coverage along the side of the bed to help prevent the patient from falling out of bed.
Sheets
While there are specific fitted sheets for hospital bed mattresses, you may be able to use a Twin XL size fitted sheet for your hospital bed. Since there will be some extra material due to the extra 2-3 inches of width, just tuck in the sides so that they do not interfere with the side rails or bed adjustment mechanism.
If you prefer sheets to fit the exact size of your mattress, those are readily available. You can also purchase just the bottom fitted sheet, so you can use your own twin size top sheet instead of having to buy a complete sheet set.
Trapeze bars for hospital beds
Rolling tables (overbed tables) make tasks easier for bed-bound patients. They generally extend over the bed and many have adjustable heights. Some even tilt. Whether it's to eat, read, or write, a table can add to the patient's well-being and comfort.
Trapeze
Useful for shifting position in bed, or help in getting in and out of bed, trapeze bars can either be attached to a stand or to the bed itself.
Mattress toppers (overlays)
If you have a basic mattress but needs an upgrade for airflow or to help prevent bed sores, then a mattress topper may be an ideal solution. Options include gel, foam or alternating pressure pads with pumps.
Maidesite hospital beds are usually equipped with side rails and we sell air mattress, welcome to consult more information about our hospital beds.