What is the Best Hospital Bed for Seniors and the Disabled?
Views: 171 Author: Maidesite Publish Time: 2020-06-24 Origin: Maidesite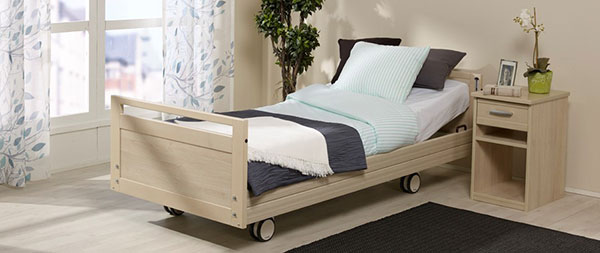 There are so many types of hospital beds. Electric. Manual. Innerspring mattress, foam or air. Which is best? Where do you start?
When looking for a hospital bed, there are lots of things to consider. You want to make the best possible choice for patient comfort and ease of care, while keeping costs as low as possible. But there's something that is much more important.
Customers ask us all the time, "what's the best hospital bed." The best answer is, the best hospital bed is the one that meets your needs the best. Are you heavy or light? Are you mobile or not, tall or short? How long will you be in that bed? The answers to those questions and more will determine what kind of hospital bed you need. Remember, you should not be looking for the best hospital bed without looking for which type is best for you.
We've written this post to help answer some of the toughest questions about hospital beds, mattresses, and accessories so you have all the information you need right at your fingertips to choose the right type of hospital bed for your needs.
Maidesite is a well-known China brand, and we welcome customers from all over the world to cooperate with us. If you are worried about the quality, you can place a trial order and we are sure that you will be satisfied with our high-quality hospital bed for home care. Contact us now!