What is the Best Height for a Home Hospital Bed?
Views: 23 Author: Site Editor Publish Time: 2021-10-30 Origin: Site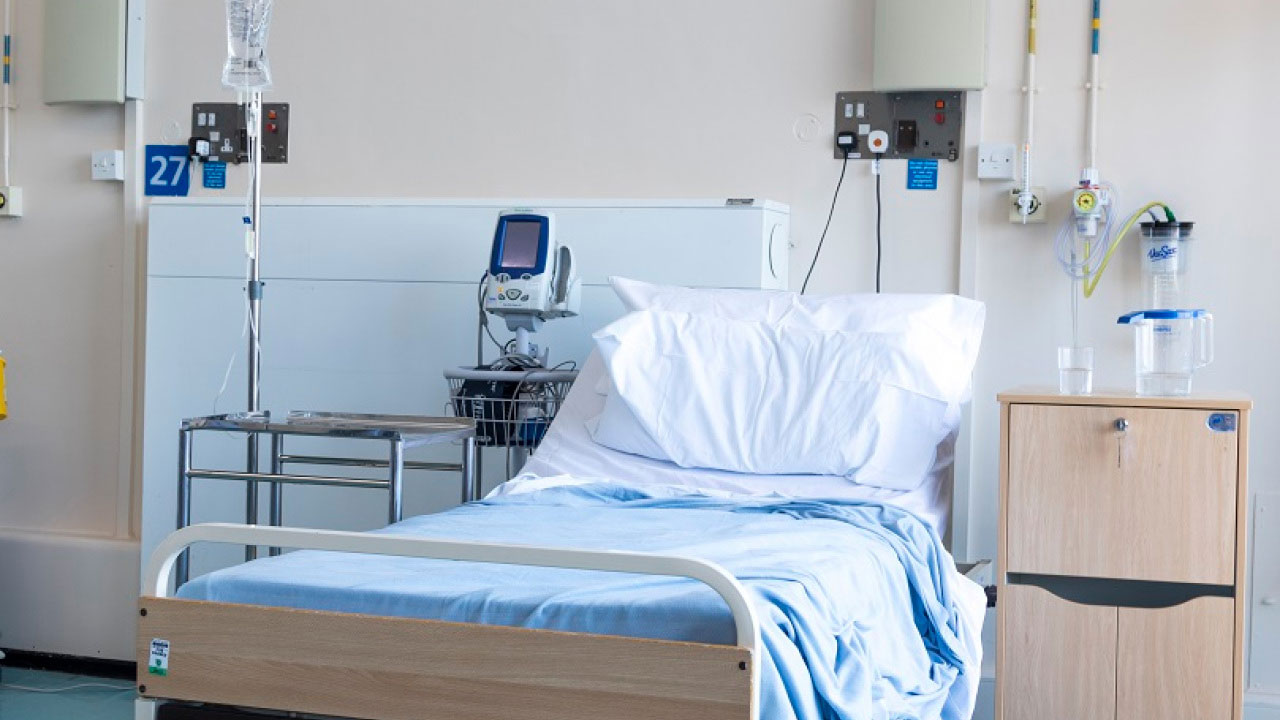 A home hospital bed is a useful and practical piece of medical equipment for people with mobility limitations, conditions that leave them bedridden, bariatric conditions, age-related conditions, and a host of other illnesses both temporary and chronic.
We don't often think about the height of a home hospital bed we plan to buy. Beds average around 25 inches from the floor to the deck, and vary in total height depending on the type of bed and the thickness of the mattress. That's fine for the healthy, though often awkward for smaller people, but those with health problems and their caregivers should carefully consider the height of a home hospital bed before they buy.
In this article, we look at some of the factors you should think about when you choose the height of your home hospital bed, and why a home hospital bed with a height adjustment is the best choice for many patients and caregivers.
What Height is Right for Your Home Hospital Bed?
The perfect bed height depends on the patient and their care and treatment needs. It is important to emphasize that you should consider the total height of the bed, including the height of the mattress. A mattress designed for a home hospital bed adds six to seven inches to the total height. A consumer-grade mattress can add much more.
Why Choose an Adjustable Home Hospital Bed?
While reading the above, you may come to the conclusion that it's impossible to buy a bed of the perfect height, and you'd be right. A bed that is low enough for a patient to safely stand up may be too low for a caregiver to provide treatment. A bed at the ideal height for a wheelchair transfer may not work with a particular lift.
Let's look at some of the ways a home hospital bed and a suitable hospital bed mattress can improve your quality of life by reducing the time and effort you spend on routine tasks.
Faster and Safer Transfers
Wheelchair users and people with bodily weakness or mobility issues face a daily struggle getting into and out of their bed. It is time-consuming and takes a lot of effort from both the patient and caregivers. It is also the point at which slips, falls, and injuries are most likely to happen.
Home hospital beds such as the Maidesite E39 are designed to make it much easier for bed users to transfer to their wheelchair or get to their feet.
Better Support For Your Needs
Without a comfortable hospital bed and mattress, it's impossible to get a good night's sleep. Without a good night's sleep, few of us can fulfill our goals and achieve a positive quality of life.
For patients who already have bedsores or who require extra help to change position, pressure-relief mattresses accelerate healing and offer the support each patient needs.
Adjustments at Your Fingertips
Modern hospital beds from Maidesite are equipped with electric motors and easy-to-use controls. It's hard to overstate how much time and effort electronic adjustment saves in a day, both for the patient and for their caregivers.
That's why many caregivers and patients opt for height adjustable home hospital beds, also known as Hi-Low adjustable beds. Maidesite manufactures a wide range of height adjustable hospital beds. If you would like to talk to an expert about the best height adjustable home hospital bed for your circumstances, contact Maidesite today by phone or email.