What is a Fully 6 Functions Electric Hospital Beds?
Views: 176 Author: Maidesite Publish Time: 2020-06-10 Origin: Maidesite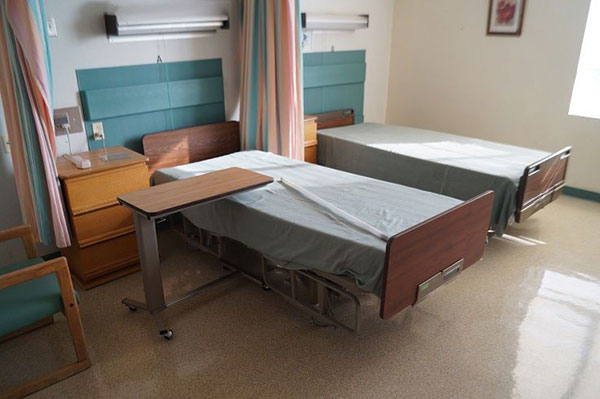 At Maidesite, we sell three functions hospital beds, five functions hospital beds, now we also sell six functions hospital beds. You may wonder what a 6 functions hospital bed is.
The following is the details of the 6 functions electric hospital bed:
Overall Size:2130*1080*500-900mm
Load Capacity:≤250kg
Back-rest Lifting range:0~66°
Knee-rest lifting range:0~39°
Left-turning&right-rutning: 0~15°
Bed panel size:1950*900mm
Front/back front oblique angle: 16±3°
We see that except the normal functions like: back ,knee head and the whole bed up and down, there are also left&right turning, which is designed to move the patients to the left or right at 0~15° by the control panel without turning the whole bed. It's also equipped with front/back front oblique angle: 16±3°.
The new 6 functions hospital beds are researched and developed by maidesite, if you are going to buy hospital beds, please feel free to contact us. As a manufacturer of hospital beds, Maidesite owns many types of hospital beds, including manual hospital beds and electric hospital beds.