What is a Full Electric Hospital Bed?
Views: 3 Author: Maidesite Publish Time: 2021-10-09 Origin: Maidesite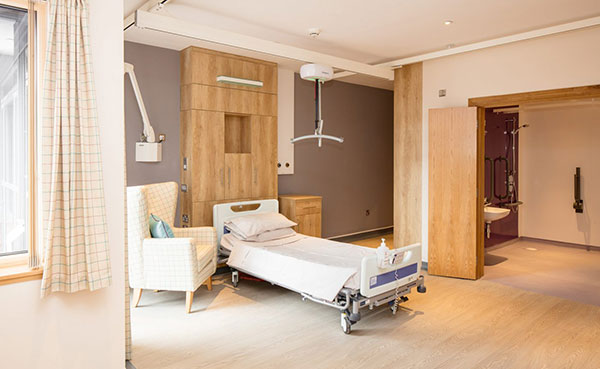 A full electric hospital bed features electric motor controls that with a push of a button, it can raise the head, height and foot of the bed frame. A fully electric hospital bed is equipped with back and foot adjustment to allow for a complete an atomically correct sleep surface, and utilizes a motor to move up and down.
A full electric hospital bed is similar to a standard hospital bed, with some exceptions. A full electric hospital bed is usually a little larger and has a more industrialized sturdiness to its metal frame due to the added extra weight and mechanics of the bed frame's adjusting head and leg segments as well as the electric motors.
However, there are some newer electric beds that offer a lighter weight option by using different composite head/foot board materials, along with a completely self-contained motor which reduces weight and noise comparably with two to four motors, decreasing up to 50% of the foot section weight as compared to other electric hospital beds.
Full electric beds usually come with a six-button hand-held control which will operate different sections of the bed.
Maidesite MD-N03 Three Functions Electric Hospital Bed
For users who may require more assistance and supervision, full electric beds may also come with the motor controls at the foot of the bed so a caregiver, instead of the user, can control the bed.
Full electric hospital beds can offer options of customized bed positioning, such as the cardiac chair positioning which elevates the user from the waist up, as well as the Trendelenberg position where the feet rest higher than the user's head. Also with most four-motor beds, a built-in sensor in the control-box "communicates" with the separate motors, keeping a constant level bed at all times, safely accommodating a patient weight load between 450 – 600 pounds with various models.
Sturdy side bed rails, either semi or full rails, also offer security to the user from falling or rolling out of bed, as well as providing a hand-hold when entering or exiting the bed. The bed rails can be easily moved out of the way to allow easy access for caregivers.
Maidesite, as a hospital bed manufacturer/hospital bed supplier, sells electric hospital beds and home nursing beds, if you wonder where to buy hospital bed, you can contact us and inquiry the hospital bed price, we are happy to work with customers worldwide.