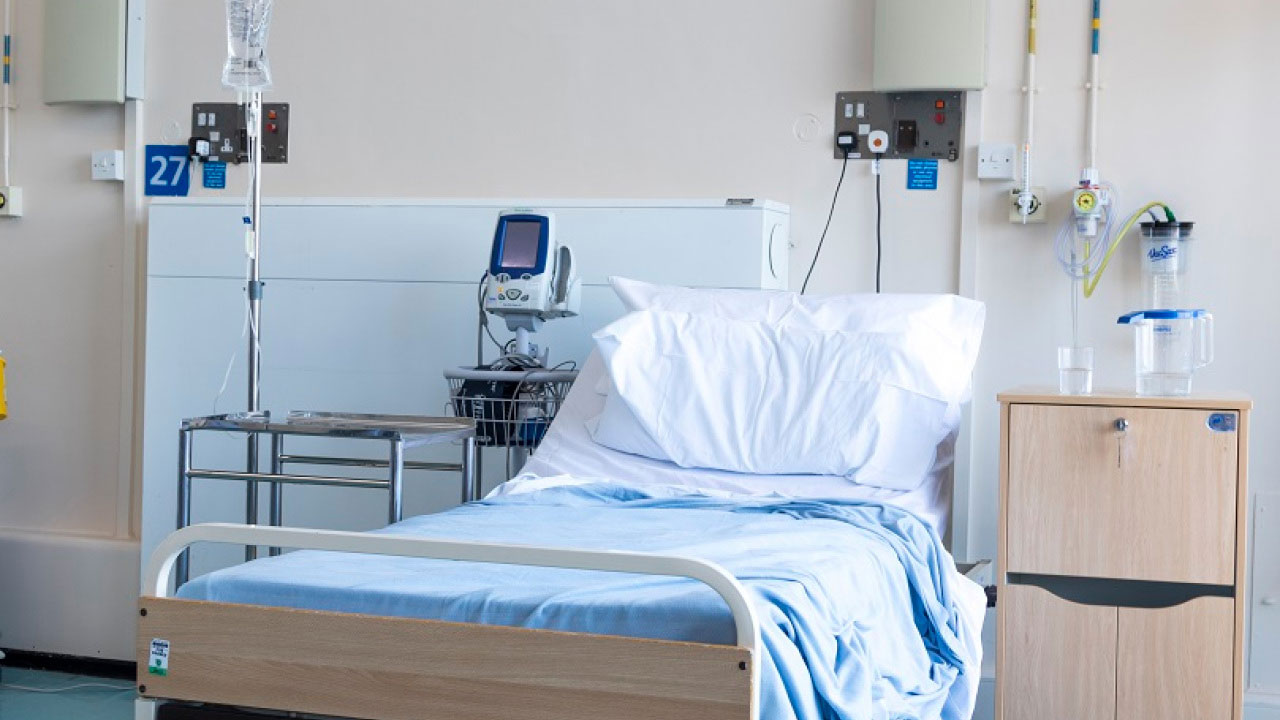 A custom hospital bed mattress sizes are made-to-order mattress for use in homes, hospitality, health care, and other environments. From size, fill, fabric, firmness, construction to performance features, every aspect of the custom size foam mattress is customizable to your exact specifications. The custom made hospital bed mattress size can be both standard and irregular to support your unique needs.
Different Types of Custom Mattress Sizes for Hospital Bed
Custom mattress sizes for hospital beds provide the right comfort and support to patients during illness and recovery. They are typically composed of foam, innerspring coils, gel, or air. Many custom size mattress types are specifically designed to target a particular condition. Despite the overlap, these hospital bed mattresses are categorised into the custom memory foam mattress size, bariatric mattress size, air mattress, custom Tempurpedic mattress, innerspring mattress, and more.
1. Custom Shaped Air Mattress:
Create a custom sleep experience with a custom shaped air mattress. An air mattress uses air chambers as a means of support. The best hospital air mattress is made of superior PVC and stuffed with foam layers. It doesn't sag over time, ensuring long term spine integrity, the right support, and comfort. Both firmness and height are adjustable. It's available in custom shapes – rectangular, round, triangular, or anything else. Popular air mattress sizes include king, queen, twin, and full-size air mattress. The custom size mattress can be crafted precisely to your requirements.
2. Custom Innerspring Mattress:
Innerspring mattress features a steel coils construction for support. The more the number of springs, the higher the firmness and strength will be. The best innerspring mattress is equipped with individually pocketed springs for increased support, lowered motion transfer, and better airflow. Opt for the number and type of coils in a custom size mattress corresponding to different user requirements. A custom innerspring mattress stuffed with foam layers is ideal for targeted pressure relief. Be it a queen innerspring mattress, full-size innerspring mattress, king size innerspring mattress, or bespoke size. All dimensions are readily available.
3. Custom Size Memory Foam Mattress:
A custom size memory foam mattress makes perfect sense for any health care facility. Foam is temperature and pressure-sensitive, adjusting to the sleeper's temperature and weight. The areas of pain, which have a higher temperature, are well supported, as the foam mould itself to these spots. Better contouring ensures to relieve pain and promote recovery from injury and surgery. The custom size memory foam mattress deters motion transfer and ensures spine alignment and equal weight distribution for extra pressure relief. The custom memory foam mattress size is hypo-allergenic, warding off dust mites, dander, and other allergens. Add to it the custom size memory foam mattress topper, the sleeper's comfort and quality of sleep elevate.
4. Custom Size Tempurpedic King Mattress:
Count on NASA inspired technology to provide patients with a speedier and safer recovery. The custom size Tempurpedic mattress uses two layers of Tempurpedic material on the top. Beneath them are multiple layers of foam. The layered construction makes for better support and breathability. The custom Tempurpedic mattress hugs every curve of the sleeper's body for a snug-fit experience. The sleeper's weight is evenly distributed, and the spine integrity ensured with the Tempurpedic memory foam mattress. Prefer a Tempurpedic king mattress with high ILD ratings for better support and higher pressure relief. Again, the size options are varied, from twin, queen to Tempurpedic full mattress and Tempurpedic king size memory foam mattress.
5. Custom Size Overlay Mattress:
The mattress overlay can be placed on any hospital mattress to amplify comfort and support. The overlay material options are extensive, including air, gel, foam, and more. A typical gel overlay mattress has a fluid-resistant and moisture permeable top cover and vinyl bottom. Under the cover, there's a layer of convoluted mattress overlay foam. The overlay forms a barrier between the mattress and the sleeper, relieving sustained pressure, friction, and shear. Thus, pressure ulcers are kept at bay. Prefer an air mattress overlay for pulsating therapy while condition-specific options, including the bariatric mattress overlay, are also readily available.
6. Custom Size Bariatric Mattress:
The bariatric custom mattress sizes are tailor-made option for patients with excessive weight. It's composed of a bevvy of foams, air cushions, static float, and auto firm. Together, these components ensure even pressure distribution, no motion transfer, and pressure relief for a sound sleep. The bariatric hospital bed mattress size is larger, providing ample space for the user to shift positions. The bariatric king size mattress is sturdy enough to endure weights up to 1200 lbs and soft enough to deter pressure ulcer development. Feel free to customize the bariatric mattress size and strength to cater to patients' requirements.
For those who want to custom hospital beds mattress, it's better to cooperate with a hospital beds mattress manufacturer, Maidesite is a pretty good partner. As a manufacturer, Maidesite owns more than 400 workers, more than 112000 ㎡ workshop, 12 years experience based in Hebei province, China. Worked with POLAND GOV for hospital bed and JORDAN GOV for CPAP mask,wheelchairs. We passed FDA, CE, ISO13485 certificated.