What is Trendelenburg Positon Used for on Hoapital beds?
Views: 310 Author: Maidesite Publish Time: 2020-06-04 Origin: Maidesite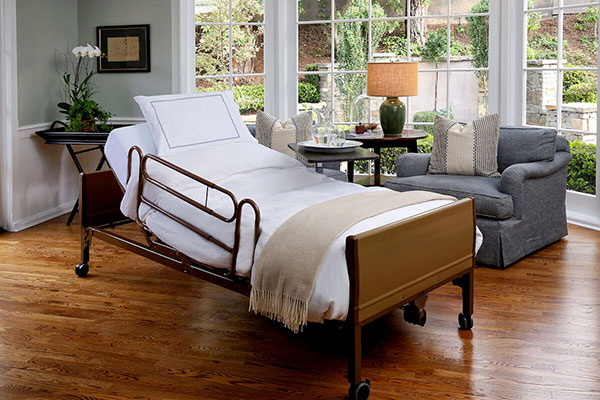 If you go through some of our hospital beds, you may see that they have trendelenburg positons, the position was named for the German surgeon Friedrich Trendelenburg.
In the Trendelenburg position, the body is laid supine, or flat on the back on a 15–30 degree incline with the feet elevated above the head.
The reverse Trendelenburg position, similarly, places the body supine on an incline but with the head now being elevated.
Trendelenburg position is widely used by nurses and other healthcare providers as a first-line intervention in the treatment of acute hypotension and/or shock. It is better to equip the hospital beds that are used in hospital beds with this feature in case that the patients need to be elevated either way.
Today, a lot of hospital beds have the trendelenburg and anti-trendelenburg functions, they do provide additional posture control and practicality. Here at Maidesite, we have this type of electric hospital bed with trendelenburg positon for you.