What are the Functions of Hospital Beds?
Views: 71 Author: Maidesite Publish Time: 2020-08-27 Origin: Maidesite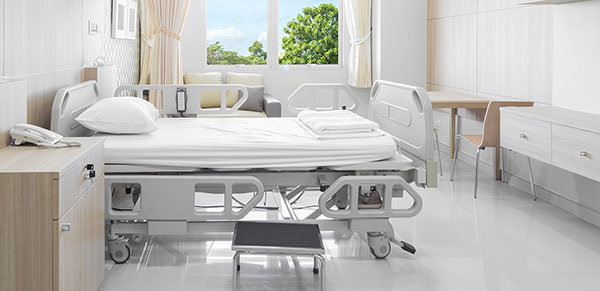 If you need to purchase hospital beds recently but know little about hospital beds, you may wonder what are the functions of hospital beds to make sure that the patient can take good use of the hospital bed you buy. As a professional manufacturer of hospital beds, Maidesite is going to share some information about the functions of hospital beds for you.
Wheels
Hospital beds are equipped with industrial wheels, which make hospital beds easy to move to other places, it is convenient especially for bedriddedn patients.
Side Rails
The side rails of hospital beds are adjustable, too. To put them down to let the patients go off the beds and pull them up to keep patients from falling out of the beds.
Elevation
Hospital beds are designed to go down/up in different positions. From head, back, legs, feet and so on. To make it comfortable while laying on bed, after all most patients need to spend a lot time on hospital beds everyday.
Tilting
Some advanced beds are equipped with columns which help tilt the bed to 15-30 degrees on each side. Such tilting can help prevent pressure ulcers for the patient, and help caregivers to do their daily tasks with less of a risk of back injuries.
Relief and others
Some kinds of hospital beds are equipped with a toilet inside that the patients don't need to leave the bed. Some hospital beds can be transformed to wheelchairs for the patients to see around. Other hospital beds may have CPR functions or alarms equipped.
Maidesite manufacturs various kinds of hospital beds and we accept OEM&ODM, feel free to contact us if you need bulk order.