What are the Different Types of Hospital Beds?
Views: 106 Author: Maidesite Publish Time: 2020-07-11 Origin: Maidesite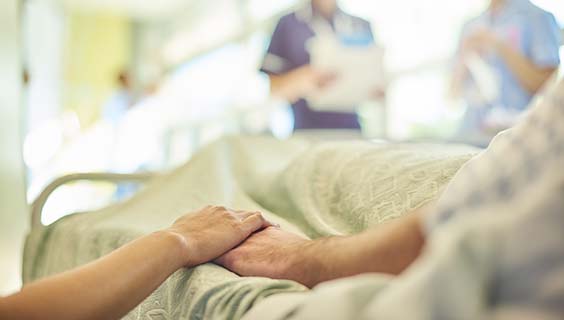 If you are planning to purchase a hospital bed, in this post, we help you choose the right one.
Electric Hospital Bed
This type of hospital bed is completely powered electronically and usually comes with a remote. With the help of the remote control, the height of the entire bed or different parts of it can be adjusted, the patients themselves can adjust the bed. Operating an electric hospital bed is very easy and effortless and can be done by anyone. Since there is no effort required in maneuvering these beds, they have a higher price tag and happen to be some of the most expensive types of hospital beds.
Manual hospital bed
As the name suggests, this type of hospital beds do not have any electronic features and require to be manually adjusted. Although they are the cheapest available hospital beds today, they also require a lot of effort, and cannot be operated by someone who doesn't have the physical strength.
Low Hospital Bed
This type of hospital beds is ideal for patients who have a risk of falling down from the bed or have mobility issues and want to be able to get in and out of bed more easily. They are completely adjustable, but their overall height is much lower than other hospital beds. They usually are designed to be within a foot of the floor. The height can only be adjusted within a much smaller range. There are no manual low hospital beds, and they are almost always fully electric.
Bariatric Hospital Bed
Going by the name of the bed, they are built to support heavyweight patients. They are also fully electric and require no manual effort to adjust the bed. The weight capacity of these beds is much greater than other hospital beds, and they also have a wider mattress area. Because they are larger, heavier, and sturdier, bariatric hospital beds are more expensive than other options and usually the last resort when a regular hospital bed cannot support the weight of the patient.