What are the Differences between Medical Beds and Adjustable Beds?
Views: 2 Author: Site Editor Publish Time: 2021-11-02 Origin: Site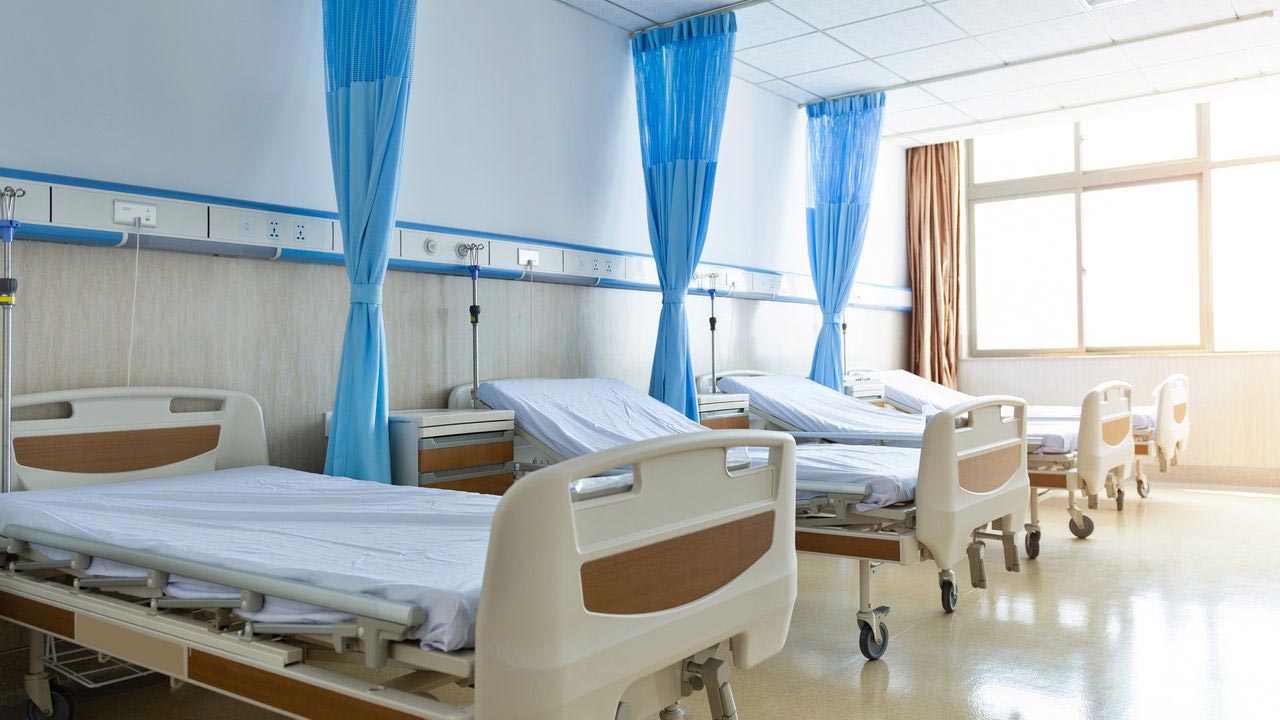 People notice that there are medical beds and adjustable beds in the market, and some wonder which one would be better for recovery at home. There are distinct differences between medical beds and adjustable beds you need to know about before you decide which one to buy.
Medical Beds Features
Medical beds are designed for people with serious medical problems. In addition to adjusting the head and feet of the bed, the bed can also be raised toward the ceiling and lowered close to the ground. This feature helps protect the back of the nursing staff and helps prevents the patient from falling off the bed and get injured.
The medical bed has large industrial wheels for quick movement and is equipped with built-in side rails that cannot be removed. The bed control device is usually installed on a railing beside the bed, or controlled by a hand control device connected to the bed. The mattresses on medical beds are usually six inches of foam covered with a thick layer of vinyl for scrubbing and disinfection. Some medical beds have permanently installed brown laminate heads and footrests.
Because they are designed for industrial use, medical beds have bulky frames and come in only two sizes, which does not allow patients to sleep with their partners. It is almost impossible to disguise medical beds as traditional single beds.
What are the Strengths and Weaknesses of Medical Beds?
Medical beds have a great deal to offer people who are frequently in and out of hospitals, have limited mobility, or require assistance in the form of family or private home health care providers.The fact that medical beds offer adjustability for the head and feet as well as the ability to raise or lower the bed for easier transfers is extremely beneficial in cases where there are medical reasons for obtaining this type of bed.
One other major benefit of medical beds is that the costs of buying medical beds are typically covered by insurance.
The downside, though, is that there is limited selection when it comes to size or style of medical beds. These beds are designed for one person to occupy them and they look like medical beds.
Adjustable Bed Features
Today's modern adjustable beds allow users to raise the head and feet of the bed to find a comfortable position for various health problems. Adjustable beds allow users to benefit from the adjustable treatment characteristics without negative stigma, and are usually associated with hospital beds.
Adjustable beds are designed for home use, and when placed in a flat position, they look like any traditional bed, the user's current head or feet board can be connected to the base, allowing a seamless transition with the owner's current furniture. Adjustable beds come with double, full, queen and king size mattress options, allowing couples to continue sharing a bed. Other special size options are also available.
Adjustable Bed Strengths and Weaknesses
They offer many lifestyle benefits, including working in bed, reading in bed, or even knitting or crocheting in bed. Surfing the internet via a laptop or tablet in bed are all easier on an adjustable bed. However, they can only be adjusted at the head or back section. On the contrary, medical beds can be lifted whole body, head, back, leg, left and right, etc.
Therefore, if you are going to buy a bed for a patient recovery, it is better to choose medical beds. Among all the medical beds brands, you can take Maidesite medical beds into consideration. We've manufacturing them for years, Maidesite is an experienced exporter. Since 2009, Maidesite has established a complete and mature manufacture system, in the 55,000 square meters factory, over 400 Maidesite staff work hard to produce products that will satisfy our customers. We are looking for new distributors all over the world now. If you are interested in being a hospital bed distributor, welcome to contact us anytime for more information.