What are the Advantages of Lightweight Electric Wheelchairs?
Views: 1 Author: Site Editor Publish Time: 2021-06-09 Origin: Site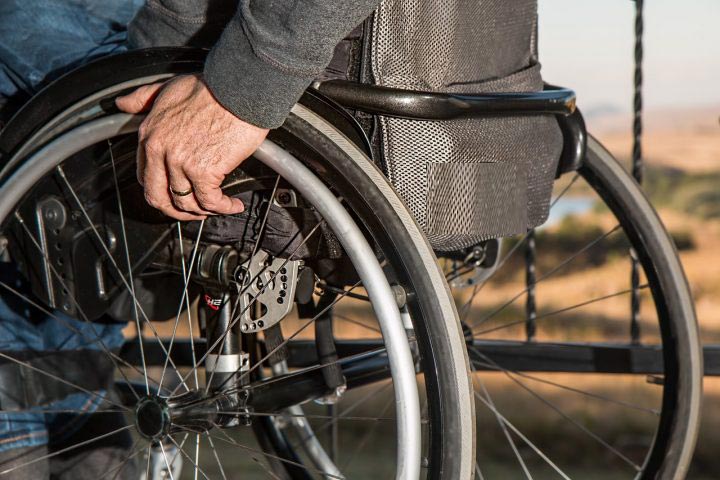 If you're in the situation where you're unable to self-propel a wheelchair, and you don't want to be reliant on an attendant to get around, an electric wheelchair is the best option to consider. While many worry about these power chairs being bulky and heavy, when you choose a lightweight electric wheelchair, this isn't something you'll need to be concerned about. To find out more about this specific type of chair, keep reading today. Below is a list of reasons why lightweight electric wheelchairs can meet all of your needs.
Provide greater independence
The most significant benefit to a lightweight electric wheelchair is that it can offer any user greater independence. If the user is unable to self-propel themselves, they will no longer require an attendant to help them get around. Any wheelchair user can have the ability to travel and explore wherever they'd like to again. This in itself makes this chair such a brilliant investment.
Easy to use
Like other power chairs, lightweight electric wheelchairs are controlled by a joystick controller and they couldn't be easier for the user to operate. These chairs tend to have quick-release battery boxes for convenient charging too. So, thanks to this ease of use, the user can be out and about all day without having to worry at all.
Convenient to store
Of course, because these lightweight electric wheelchairs are foldable, they are also much more convenient to store than other alternatives. Users will never need to worry about their wheelchair getting in the way when they're at home in the evenings and it could even be kept in the boot of a car if required.
Incredibly reliable
When opting for a lightweight electric wheelchair, a user will never have to question the durability of their chair. This specific type of high-quality wheelchair is known for being long-lasting and reliable, so even though it is so versatile and flexible, users will never need to worry about it letting them down.
Provide a higher level of comfort
Unfortunately, not all wheelchairs are comfortable, and when the user is in them for many hours a day, this can become a big issue. Thankfully, lightweight electric wheelchairs are incredibly comfortable too and they have features, such as adjustable armrests and back angle, that make them much easier to stay in all day.
Easily adaptable
When a wheelchair user has specific requirements, the majority of lightweight electric wheelchairs can be bespoke produced to meet these. With a range of adjustable features and also add-ons available, they are easily adaptable to ensure that all of the user's needs are taken care of.
All in all, there is no denying that no matter what your requirements may be, it is incredibly likely that a lightweight electric wheelchair will be able to meet them.
If you're searching for a reliable wheelchair supplier that manufactures lightweight electric wheelchairs, be sure to visit the Maidesite website today. We have a vast range of different wheelchairs to choose from, and you can guarantee that we can provide you with a chair that meets all of your individual needs. Here at Maidesite, we are proud to have earned an excellent reputation for product quality and customer service, so you can trust that when you purchase your lightweight electric wheelchair from us, you won't be disappointed.