What are Some Hospital Bed Features you Should Consider?
Views: 3 Author: Site Editor Publish Time: 2021-11-05 Origin: Site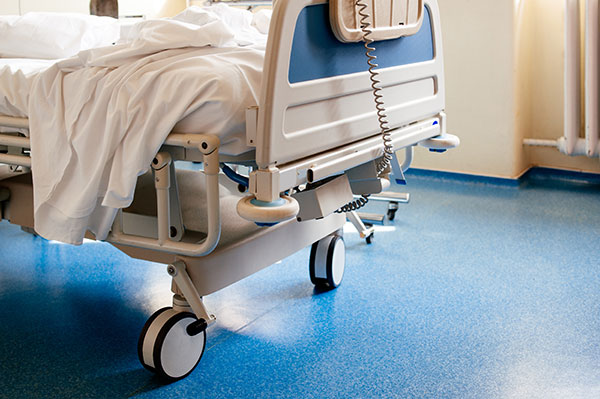 Hospital beds today come in many styles, shapes, sizes, features and functionality options. With the sheer number of options, it can be challenging for those trying to find the best hospital bed for their situation. Whether you are choosing for yourself or a loved one, it can be somewhat overwhelming. But first you need to know what the benefits of a hospital bed are?
1. Pain Relief
Adjustable beds are great for persons suffering from arthritic pain neck issues, cramps, and shoulder problems. Since they can be adjusted to any position, you can find the best position to alleviate spinal pain osteoarthritis and any other degenerative pain disorders and conditions. You can also get pain relief from pressure and swelling in the legs by elevating the legs.
2. More Comfortable than Normal Beds
With the capability of reclining in all manner of positions, you can recline, lower, raise the lower and upper part of the bed or both to make it comfortable for whatever you need to use it for. All this can be done without having to get out of the bed as most electric beds come with remotes or buttons to crank the motor.
3. Convenience
With an electric bed, you can sit up in bed and incline it in any angle that you find comfortable. This makes it easy to have your breakfast in bed, breastfeed the child, type on your laptop, read a book, play video games, watch TV, and get out of bed easier than you would in a normal bed.
4. Promotes Intimacy
It is easier to be more intimate with your partner as conversations are easier with a bed that reclines. You can also try out different positions without needing to resort to pillows and such. This makes your bedroom life more interesting and could strengthen your relationship.
5. Independence
Most electric beds come with independent control of each half of the bed. The beds will typically be split so that you can lower or raise one side without disturbing the other person beside you. One person may love sleeping at 12 degrees while their partner prefers 20 degrees. With an electric bed, you can choose any recline angle you like for your side of the bed.
6. Low Maintenance
Unlike other therapeutic beds, you do not need to grease, change water or pump air. You can easily assemble the bed and using a remote control choose the configuration you like and then sleep, read or just relax in comfort.
Now we can move to the topic today, what are the features you should look for from a hospital bed.
1. Positioning Options
A custom hospital bed frame design is flexible and adjustable. Standard beds used in hospitals allow you to adjust basic patient positioning options. But some modern hospital beds provide a more extensive range of position change options. You should thus choose a hospital bed with the most position options.
2. Gap Protection
Most hospital beds that have sides or rails are designed to have some gap protection. This feature prevents the possibility of a patient getting stuck between the rails and the bed. The gap protection is an essential feature for patients with many nocturnal movements or seizures.
3. Side Rails
The side rails in a hospital bed frame protect the patient by preventing them from falling out of their beds. These rails also provide support to patients when they're moving in and out of bed.
4. Storage and Bed Scales
Some hospital beds have storage compartments and weighing scales. The patient can store medication in these compartments. The in-built scale can get used in determining the patient's weight during medical checks.
5. Affordability
Buying a new bed is often the best option, but it may be costly. If you find that you don't have enough funds, then you should choose to buy a used hospital bed. Such beds are affordable, and they're also tried and tested. The nation has an estimated 2.5 million nursing home and hospital beds that are under use.
Buying a hospital bed for patients that need home care can make their lives comfortable and simplify the work of the primary caregiver. It's advisable to get a comfortable bed with many positioning options, and safety features. To make the right choice, you'll have to consider the patient's needs, the bed's safety features, bed positioning options, available bed accessories, and affordability.
With all these considerations, you should be able to secure a safe, comfortable, and sturdy bed for your patient. Maidesite hospital beds are very good to choose. After 12 years' experience, we can provide our customers with quality products.