What are Lightweight Wheelchairs Good for?
Views: 4 Author: Site Editor Publish Time: 2021-11-25 Origin: Site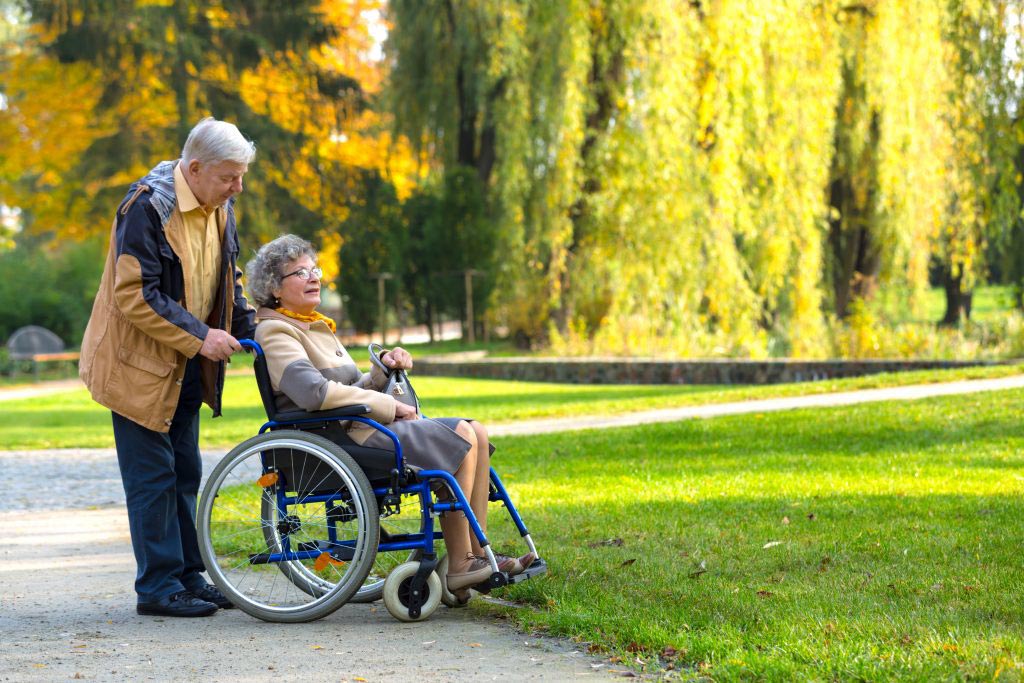 Lots of different types of mobility aids are available from Maidesite. This means that you can choose the one that best suits the circumstances in your life. Knowing which of our lightweight wheelchairs will work for you is a matter of personal preference, looking at technical specifications and professional advice.
Terrain
Lightweight wheelchairs can be used indoors and outdoors. However, they may struggle with certain types of terrain, depending on the model. You can choose something more heavy-duty if you think you will be going off road or away from smoother surfaces but, eventually, you will find that there are limitations on where a lightweight wheelchair can go. That being said, they are ideally suited to indoor environments as they are compact and manoeuvrable.
Storage
A power wheelchair might require you to have a spare room or outdoor space where you can store it. A lightweight wheelchair is generally compact and, sometimes you can fold them down and store them in quite small spaces. This is ideal if you do not need to use your wheelchair all of the time and would rather have it out of the way while it is not in use.
Transportation
Many lightweight wheelchairs fit into normal cars especially if you get a fold-away model. If you are hoping to travel frequently, including if you intend to use public transport, let your local dealer know. They can make recommendations based on ease of transportation.
Even with heavier wheelchairs, you can still consider transportation using a wheelchair lift or some other adaptation to your vehicle. With a little innovation, many different experiences are still accessible even if you need to use a mobility aid. At Maidesite, we look forward to helping you lead a full life using our products.
A power wheelchair is a motorized wheelchair that runs on batteries. This is the simplest definition, but a power wheelchair can be much more than this. Power wheelchairs can extend the range that people can travel into the world. They can also ensure that people with very challenging mobility issues can also enjoy a level of autonomy.
Maidesite offers a range of power wheelchairs and accessories to suit your needs. Explore our website to start your journey to greater freedom. Below are just some of the ways in which power wheelchairs can be adapted.
Longer journeys
A power wheelchair is usually battery powered. The batteries are charged using power from the mains. Although it is difficult to pinpoint precisely how long a charged battery will last, you can get an approximate idea when you purchase your power wheelchair. In order to make longer journeys, or ensure that you do not get stuck without power, you can purchase extra batteries for your power wheelchair.
Using transportation
Many people think that power wheelchairs cannot be folded in the same way as lightweight wheelchairs. This is not the case. There are power wheelchair models that have folding frames so that they become more compact for storage and transportation. If you intend to travel frequently and want to make things easier for yourself, this might be an important consideration.
Standing up
For maximum independence, power wheelchairs are often able to assist with other manoeuvres as well as getting you from A to B. If you need a bit of extra help to stand up, you can get a power wheelchair that can assist with this. The motion of standing up is supported by the power wheelchair.
Stump support
If you are missing one or more limbs, your body has its own unique shape that requires support. Adapting to your power wheelchair and any disability can often be a matter of having the right equipment. That's why, at Maidesite, we offer a range of supportive slings and platforms to ensure that your ability to use a power wheelchair is not limited or uncomfortable.
Maidesite offers lightweight wheelchairs alongside power wheelchairs and accessories. Here, we focus on the benefits and challenges of lightweight wheelchairs. If you want to make an enquiry about any of our products, please do get in touch and we will be happy to help. Maidesite is a 12 years' professional lightweight wheelchair manufacturer, we have a factory of 55,000 square meters, with over 400 staff and 116 high-end equipment to produce high quality lightweight wheelchairs. Contact us now to cooperate with us.