What Type of Mattress Should I Choose for a Medical Bed?
Views:2 Author:Site Editor Publish Time: 2020-12-25 Origin:Site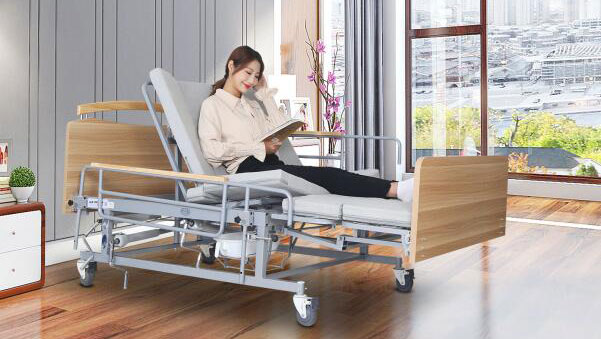 Patients who need to use medical beds for a long term should be equipped with mattress to be more comfortable, flexible and healthier. Maidesite, as a medical beds manufacturer, not only deals with medical beds, but also mattress. What type of mattress is better and do you know how to choose among them?
There are a number of characteristics to consider when choosing a hospital bed mattress, such as flexibility, thickness and whether it is washable or prevents bedsores.
Flexibility: The key is to choose a mattress that is flexible enough to adapt to the many movements of the sections of the box spring.
Thickness: the thickness of the mattress will impact the patient's comfort. If the patient has to spend more than 12 hours in bed a day, it is preferable to invest in a thick and comfortable mattress.
Washable: the mattress must be easily washable. For incontinent patients, a mattress with an antimicrobial mattress cover is essential. It is also best to look for a mattress and cover that are waterproof and stain-resistant.
Anti-decubitus: some mattresses are designed to prevent bedsores and are made of visco-elastic foam or inflatable pads. They distribute the weight evenly and adapt to changes in weight and pressure in different parts of the body, in this way preventing pressure sores. Inflatable bubble mattresses use an air pump that automatically regulates the pressure inside the mattress.
After reading all the above, have you figured which type of mattress is for your loved one's medical bed? If you are still confused, please don't hesitate and contact Maidesite anytime, we are here to service anytime!