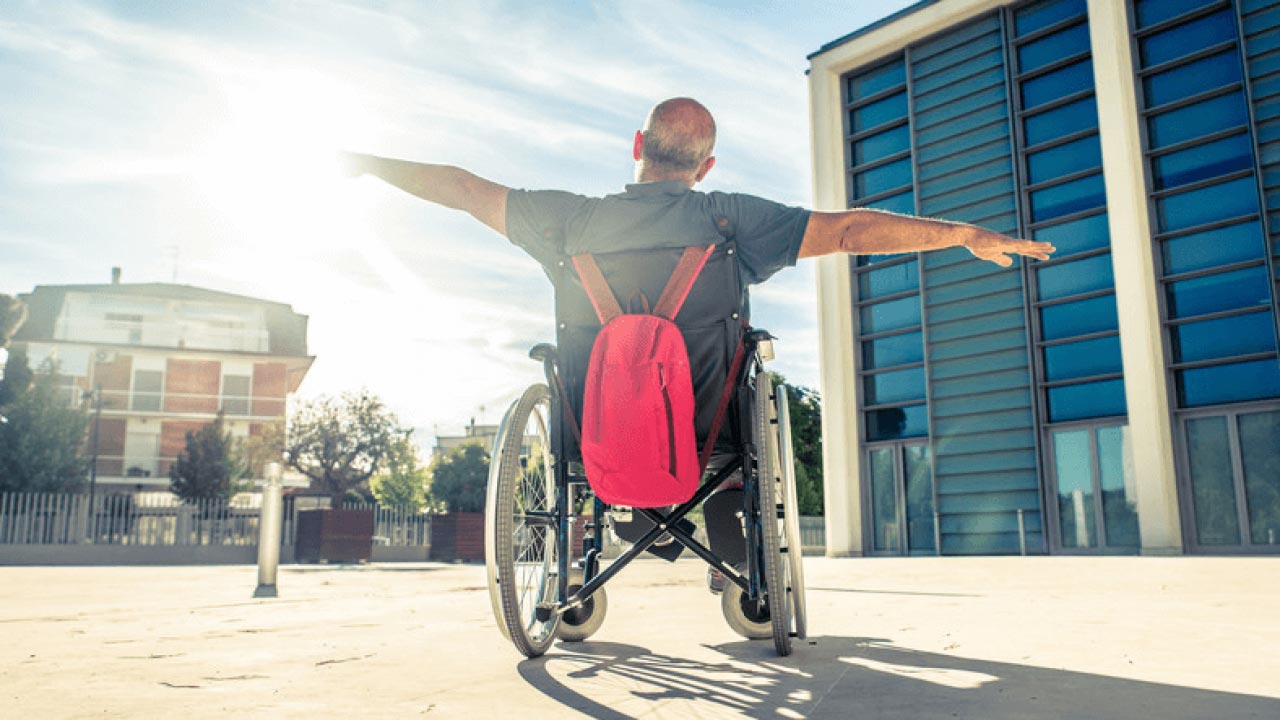 When it comes to choosing power wheelchairs, there are practical considerations that factor in the decision. Choosing a power wheelchair will provide you with that much-needed independence and excitement for new experiences. Due to the nature of the chair, there are a number of options to choose from – all with unique features and add-ons. As such, you need to choose power wheelchairs that will suit your needs and ensure comfort when travelling. Speaking of which, we're sharing the practical considerations for the various types of power wheelchairs.
Storage
Before purchasing power wheelchairs, you must consider storage. Mobility electric wheelchairs need to be stored in secure, dry places and, of course, with access to a power source to ensure the chair is properly charged before use. However, when storing the power wheelchair – make sure it is not a trip hazard.
For those who are looking to store power wheelchairs outside, we strongly advise you get a waterproof cover. You will also need to consider the use of a ramp to access the chair, as well as the power source.
Communal properties may offer better storage, but you will need to speak to your landlord or housing association. In large communal properties, it is often prohibited to leave power wheelchairs in communal areas, as they are considered an obstruction for any fire exits.
Batteries
There are three main types of batteries for mobility electric wheelchairs: lead acid, gel cell and AGM. When testing and trialing the various types of power wheelchairs – speak to the supplier regarding the battery, and the best methods to maintain and charge. If you are purchasing a second-hand wheelchair, ensure you receive the manufacturer's instructions. For those obtaining the power wheelchair through wheelchair services on the NHS, they will advise you as to how to properly maintain the power wheelchair batteries.
Maintenance
If you have an NHS power wheelchair, the maintenance will be covered through wheelchair services. However, for those that have opted to purchase their power wheelchair, there are a number of things you can do to maintain your chair:
Always aim to keep power wheelchairs dry
Keep motorized electric wheelchairs clean – especially if there is any mud or dirt on the wheels. As a general rule of thumb, avoid particularly muddy areas
Check the tyres regularly and ensure they are maintained at the optimal pressure
For those with road-worthy power wheelchairs, you must make sure the lights are continuously in working order
Aim to book your power wheelchair in for a service every 12 months
Getting power wheelchairs into cars
Lighter power wheelchairs are able to fit into cars, and many folding electric wheelchairs are also brilliant for travel on public transport. If you do have a car and are looking to travel with your power wheelchair, we suggest looking into purchasing a ramp, hoist/lift or even wheelchair accessible vehicle.
For those who are looking for compact power wheelchairs, folding electric wheelchairs are your best option; also boasting removable features.
Tyres
When considering power wheelchairs for sale, you must always look at the tyres – especially for those who will be sitting in the chair for several hours at a time. Larger wheels, generally, provide greater comfort, as they handle and manoeuvre better over bumps and outdoor terrain.
Power wheelchair controls
Power wheelchairs offer a huge number of control systems to suit a range of disabilities. You must speak to your supplier or wheelchair services regarding your requirements, and they will provide a power wheelchair suiting your needs. The various controls include:
A joystick mounted on the armrest is the most common power wheelchair control, but it does require you to have reasonable arm control, flexibility and movement. You will also need the grip and strength for the joystick, however, smaller joysticks require less grip from the users. It's important to note the power wheelchair joystick does not only need to be controlled by the hand, but can also be done via the chin, for instance.
Finger control systems are another option for those with the ability to move their hands. The power wheelchairs are controlled via small finger movements, such as moving in the direction you wish to travel.
Touch pads are brilliant for those without the grip and strength to control a joystick. However, be aware that those with hand tremors will not suit a touch pad.
We suggest you speak to your supplier regarding controls and what will provide the utmost comfort for you.
Customizable features/accessories
Power wheelchairs come with the ability to add features and accessories. For instance, elevating leg rests are ideal for those with heart conditions, such as Edema, and allow users to lift the legs above the heart. Adjustable armrests also help prevent issues with posture, particularly as you may have to slouch to rest your arms. Similar to the above, the headrest is essential for those that require high levels of support for their spine and neck.
Power wheelchairs must, above all things, prove comfortable and supportive for daily use. A huge bonus to the various types of power wheelchairs available is the recline and tilt options. If you are regularly using the power wheelchair for long periods of time, you could suffer pressure sores and other problems. However, with comfortable seating and tilt in space, you will significantly reduce the risk of further complications.