What Should a New Hospital Bed User Do?
Views: 5 Author: Site Editor Publish Time: 2021-08-02 Origin: Site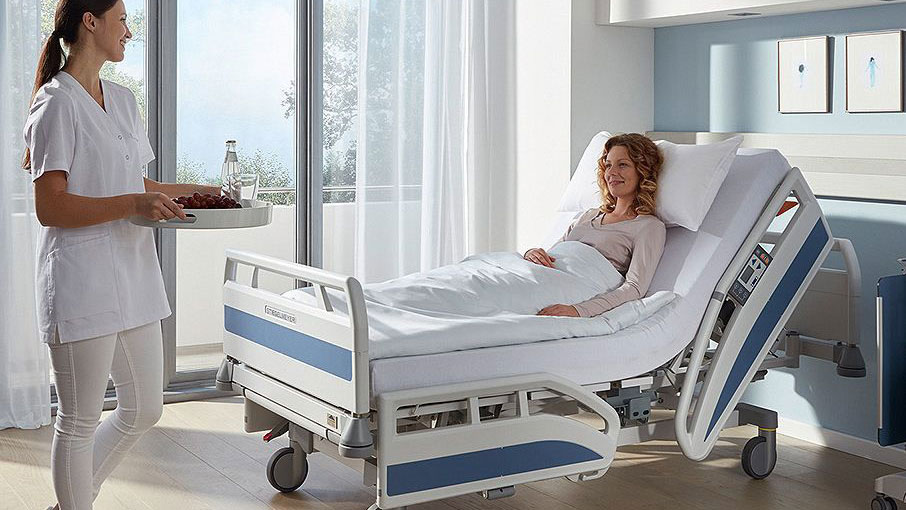 In the current Covid-19 environment, more adult children are bringing mom or dad home from a facility and requiring a hospital bed. If you've never needed a hospital bed, it can be daunting to decide which one to buy.
1. What are the most common reasons people need a hospital bed at home?
A change in a customer's condition dictates that transitioning from a regular bed to a home hospital bed will be the best path going forward - - whether a doctor prescribes elevating the head for respiratory concerns, hi-lo features to assist getting in and out of bed, body position management (such as elevating the lower body), etc.
A patient is coming home from a hospital or rehab center, where they required and became accustomed to a hospital bed.
A patient is recovering from an accident or medical procedure (e.g. hip replacement, etc.) and needs a bed during a recovery period - -this is often one or several months.
2. Is it better to rent or buy a bed?
If the bed is expected to be used not more than 6 months or a year, rent. If the bed is expected to be used longer than that, consider buying. If there is uncertainty about how long the bed will be needed, many suppliers offer a rent-to-buy option. In some cases, for an entry-level bed, the point at which it makes economic sense to buy rather than rent may be as little as 3-4 months.
3. What are important considerations when choosing a hospital bed?
Hospital beds come in a wide range of complexity, features and cost, and the choice of a specific bed is a personal decision based on how long it's needed, budget, and required features relative to the patient's needs.
All hospital beds allow electrically raising the upper body and legs, and most also raise and lower the overall height of the bed. All beds require side rails for patient security.
A good quality therapy mattress is just as important a consideration as the bed frame.
If the bed is for an extended or permanent need, we recommend acquiring the best bed that is affordable, as a bed is key in enabling life function or even sustainability, is used for a large proportion of the patient's daily life, and is a huge driver of quality of life overall. A hospital bed is absolutely not a place to skimp on quality.
4. How long will it take to get a bed delivered and set up at home?
This varies a lot on what type of bed it is; unfortunately Covid-19 has impacted supply chains which has increased lead times of some bed types.
Basic beds (assuming they're in stock) can be delivered and set up within 2-3 days; on an emergency basis we've delivered and set up beds the same day, including New Year's Day this year.
More premium beds can be ordered in pre-defined packages, which reduce the ability to customize but can be delivered and set up in roughly a week to 10 days. Custom beds will usually take a few weeks to be assembled, shipped and set up.
5. For those who would like to buy a bed, what is the price range for a new bed?
For a basic bed and high-quality foam mattress, prepare to spend in the neighborhood of $1000. Some providers will include delivery and set-up in their prices.
For a more sophisticated home-use bed, expect to pay between $2000 to $5000, but this depends a lot on the bed model and desired features.
6. Any other thoughts that would be useful for families to know that I did not know to ask?
If your need for a bed requires a purchase, buy the best bed you can afford. Consider the warranty on the bed, as well as who will service your bed when needed. Be thoughtful about features - - get what is needed, but be aware of what isn't needed and what you shouldn't have to pay for. All of the top bed companies have photos and videos of their beds' features online, like Maidesite. Feel free to contact Maidesite to buy brand new hospital beds.