What Should Keep in Mind When Buying Your First Wheelchair?
Views: 7 Author: Site Editor Publish Time: 2021-06-28 Origin: Site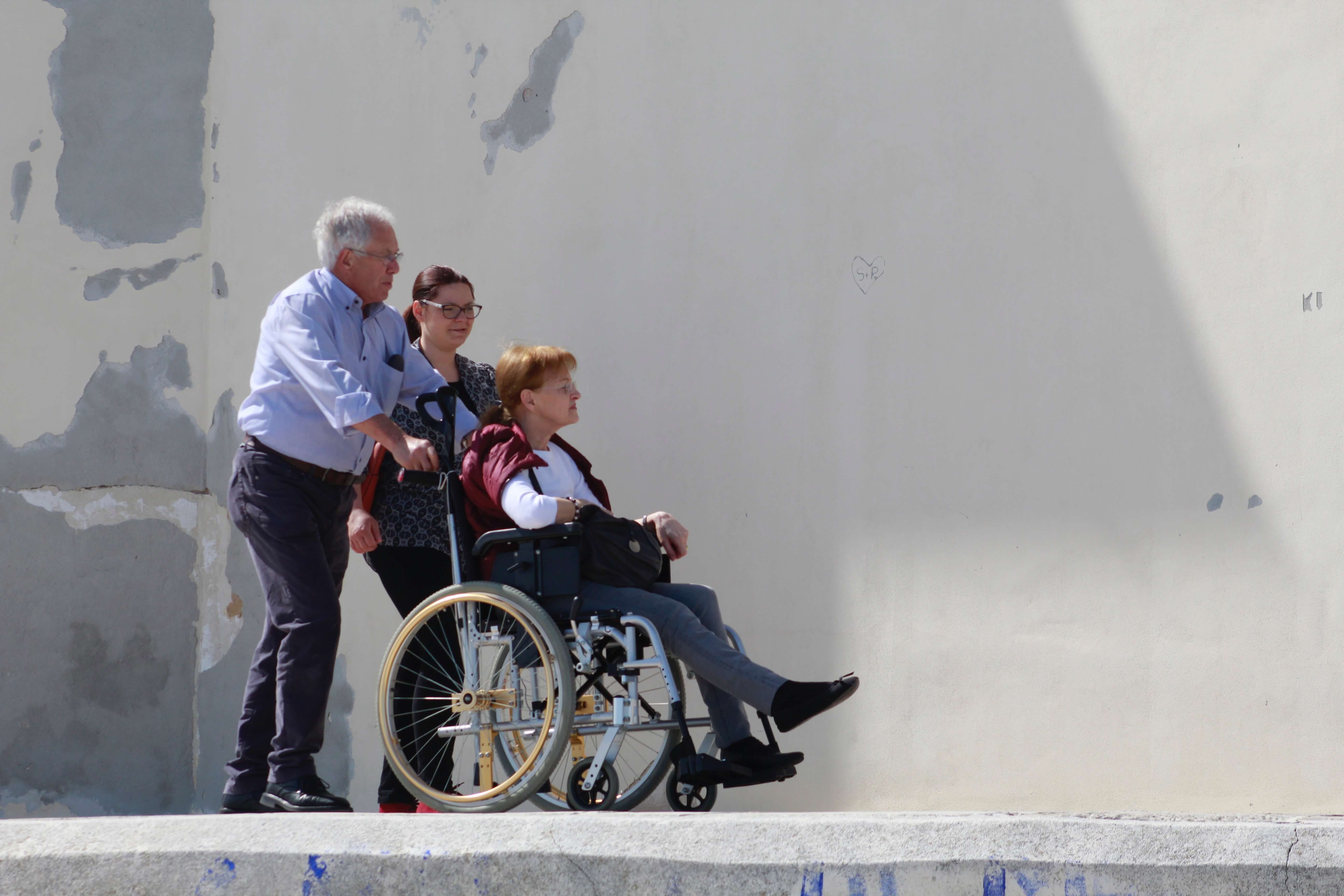 Buying a suitable wheelchair is not always simple. Everybody is an individual and has particular needs. Therefore, choosing one wheelchair or another will depend on three very personal factors: adequacy for the user, for the use, and for the surroundings.
Generally, all wheelchairs are configurable in terms of the size and position of the seat and back, and have adjustable and detachable armrests and footrests. Nevertheless, when buying a wheelchair, you have to keep in mind other things and the selection is so wide that you can feel overwhelmed. At Maidesite, as wheelchair experts, our advice is that you follow these guidelines to find the one that best suits you.
How do my personal needs condition the purchase of a wheelchair?
The first question that you must ask yourself when buying a wheelchair is what features it must have to adapt to your disability, keeping in mind aspects such as if you can transfer yourself from the wheelchair (to a car seat, bed, or toilet) or if you have problems with posture control.
Your size and weight will also influence the choice of one or another. As a general rule the seat must be between 2 and 4 cm wider than the hips of the occupant and it is very important to verify that the wheelchair is approved for your weight.
The second point that you must consider are the capabilities that your wheelchair must offer you. If you need to fold it up often, the most convenient thing is to look for a chair that folds up without tools and that takes up little space. If you are going to use it for practising sport and recreation, the lighter the better, and if you have to access tight spaces look for one with folding footrests. If you need other technical aids (anti-decubitus cushions, lifts, cane holder, etc.) or another type of wheelchair accessory look for one that is compatible with all of these.
Lastly we'll talk about surroundings: it is not the same thing to buy a wheelchair for outdoor use as for indoor use, nor for an urban environment as a rural one. You must also keep in mind the climate of your place of residence. If it is a humid place your wheelchair must be rust-resistant and if you live in a city that is cold, keep in mind that when you wear bulky clothing you will need more space to go comfortably.
Electric, manual, and ultra-light wheelchairs
The medical conditions and situations that constrain a person in using a wheelchair are many and for this reason the selection of wheelchairs is so wide. The first choice that has to be made is between an electric wheelchair or manual wheelchair and this is usually dependent on the level of autonomy of the user.
Electric wheelchairs are usually used by people that cannot propel themselves because they lack sufficient strength in their upper limbs to do so or because they can't tolerate the effort for whatever reason. The QUICKIE line of wheelchairs includes multiple models: from compact and manageable indoor wheelchairs, to more sturdy and equipped models, intended to facilitate mobility outdoors.
The degree of autonomy also influences the selection of a manual wheelchair: the self-propelled ones have larger back wheels and are intended for people with a high degree of independence, while non-self-propelled wheelchairs are narrower, have smaller back wheels to be pushed by another person. Within the QUICKIE line of manual wheelchairs, you can find examples of both of these types.
The material that the wheelchair is made of is also a factor to keep in mind. Wheelchairs are made mainly with four materials:
Steel: Heavier wheelchairs but also more sturdy and resistant.
Aluminium: Light and easy to transport wheelchairs.
Titanium: More lightweight wheelchairs.
Carbon fiber: An ultra lightweight material with remarkable levels of durability.
Choosing a rigid or foldable frame is another important decision when buying a wheelchair. The chassis of the chairs with a rigid frame is much lighter since it lacks joints and hinges. Foldable chairs on the other hand are easier to transport, but with them the energy utilization is lower: in a folding wheelchair, the pulse energy is reduced with respect to the rigid ones.