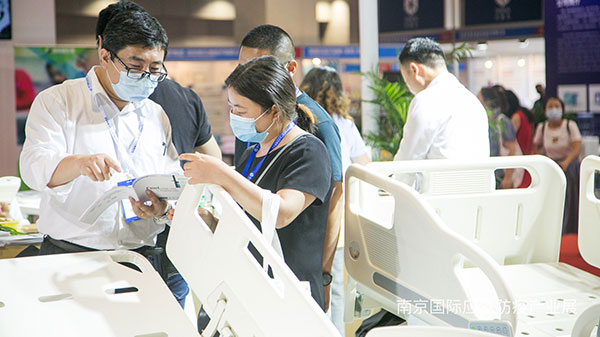 When you are arranging living options for a family member, parent or yourself, one common question to consider is what kind of medical equipment is available. Depending on the condition of a family member or yourself, your medical care needs may require certain types of medical equipment. Some facilities may or may be have the equipment you need, so its always good to check with facilities when you tour them.
The type of equipment you need and is onsite will depend on the type of facility required by the resident. Long term care facilities and retirement homes serve different groups of people. Long term care homes are designed for people who have difficulty caring for themselves as a result of a medical or health condition. They require ongoing care and support and often require specific medical equipment. Retirement homes are design for seniors who are self sufficient and require minimal health care and assistance. But, both types of facilities will have similar medical equipment onsite to assist residents.
Long Term Care Home Required Goods, Equipment, Supplies, and Services
There is a certain standard all long term care homes must meet. According to the Long-Term Care Home Policy by the Ministry of Health and Long-Term Care, all facilities must have offer a mandatory minimum amount of goods, equipment, supplies, and services. This includes:
Medical and nursing supplies and equipment
Contingence management supplies
Equipment to support elimination and toileting
Skin and wound care supplies and equipment
Personal hygiene and grooming supplies and equipment
Nutrition and hydration equipment
Infection control and prevention
Residential furnishings
Supplies and equipment to support residential programming
Laundry and linen services
Other supplies and equipment
Every Retirement Home Facility Has Unique Needs
Whether it's a retirement community or long term care home, each facility has unique needs. The type of equipment they have onsite often depends on the needs of the residents. In general, you can find all types of medical equipment onsite. Some of the most common medical equipment you'll see in these facilities:
Bathroom safety equipment: Grab bars, lifts, mats, shower chairs, raised toilets, tub bars, walk in bathtubs.
Beds and bed rails: Adjustable beds, hospital beds, bed safety rails
Ceiling lifts: Patient lifts and transfer poles to help individuals get in and out of bed
Ramps: Ramps to assist those in wheelchairs. Ramp type will depend on the entry way.
Commodes: Stationary, wheeled and shower commodes
Lift chairs: Lift chairs to make it easier for individuals to get in and out of chairs.
Wheelchairs: Manual wheelchairs to help residents get around. The type of chairs available will depend on the facilities.
Stair lifts or elevators: To assist residents to go up and down stairs and have access to different levels of the facility.
If you have concerns about the type of medical equipment at a facility you are considering, speak with them directly about what they have on site. If you need a specific piece of equipment, they may be able to accommodate you. Determining equipment availability is part of the process of comparing your living arrangement options.
Can You Bring Your Own Equipment To A Retirement Home Or Long Term Care Facility?
Yes. Most nursing homes and care facilities encourage you to bring your own personal items and furniture. This includes medical equipment that you need to be comfortable. Remember, these facilities are your home and you can bring with you what you need. Speak with the facility to get more details regarding what you can and cannot bring with you when you move in.
Get Medical Equipment For Your Long Term Care Facility or Retirement Home With Us
Maidesite is a leading provider of medical equipment for long term care and retirement homes. We work with any organization within the community to supply medical equipment. We can find you the equipment you need, deliver, and install it for you. Contact us to request a free estimate. Have personal home care needs? Don't hesitate to contact us to find the health and medical equipment you need to live comfortably.
For people who arrange any kinds of medical equipment, you can contact Maidesite for more options. Hospital beds, home nursing beds, wheelchairs, nebulizers, shower chairs and so on. With the 85 squares meters factory and over 10 years' experience, Maidesite can definitely provide customers from all over the world with good quality products.