What Kind of Hospital Beds do the Patients Need?
Views: 3 Author: Site Editor Publish Time: 2021-08-30 Origin: Site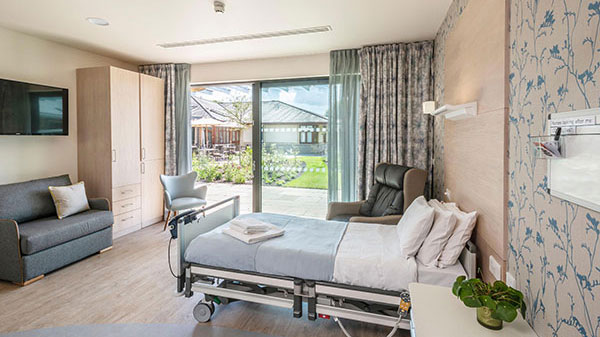 When in the process of buying hospital beds, there are many factors to consider. This article can help you to work through the aspects that may affect your decision before making a purchase, especially from the aspect of what the patients really need.
Look for an Appropriately Sized Bed
Patients come in all different shapes and sizes, and it's important that a hospital bed properly fits a patient in order for them to be comfortable. Taller patients might need a bed with an extension, while other patients might need a wider bed in order to be truly comfortable.
As you shop for a hospital bed for home use, be sure to consider the above factors. It's also important to consult with an adviser who is well-versed and knowledgeable in the specific beds that you're considering. An adviser, like our staff here at Maidesite, can help guide you as you choose the perfect bed.
Support and Stability
As the primary function of hospital beds is to provide a stable and supportive environment for patients to rest and recover, these should be prominent considerations when looking at possible beds.
The length of the frame should be suitable for both the patient and fit well into the room it is to be situated in. Some types, such as bariatric hospital beds, have a stronger and more durable frame to provide greater support and comfort.
There are also different types of mattresses for hospital beds, including foam, air and gel mattresses. Some are specifically designed to reduce pressure on particular areas of the body, which help in the prevention of pressure sores when patients are likely to be bedridden for extended periods of time.
Types of Hospital Beds
Manual hospital beds require a hand crank to be moved into a different position, which can be physically demanding, but may be a more cost effective solution.
Semi-electric hospital beds can allow electric changes of the head and foot positioning but rely on a hand crank to adjust the height of the entire bed.
Electric hospital beds can usually be adjusted into more positions and are easier to use, but require direct access to an electrical outlet. They are usually equipped with a hand control pad that the patient and caregivers can use to easily adjust the positioning of the bed.
Hi-low hospital beds are a type of electric bed that has the deck less than 20cm from the floor, which is useful to prevent injury for patients that frequently fall out of bed.
Flexibility
All hospital beds are equipped with some degree of flexibility in the positioning of the bed, but some models have features to improve flexibility. You should think about the ease with which you can adjust the height and positioning of the bed, as well as the ability to move side rails and other areas of the bed.
The ability to move the bed as needed is also important for some situations. Wheels on the bed help to improve mobility, although these should be securely locked when the bed is placed in the correct position.
Invest in the Mattress
When you're buying a hospital bed, it pays off to invest the majority of your money into the mattress, not the frame. While having a frame that allows for position adjustments and easy patient repositioning is convenient, the mattress itself can make a sizable contribution to the patient's overall comfort and health. If a patient is spending the majority of their time in bed, then it may be worth investing in a higher end mattress designed to help protect their skin from pressure sores.
When making the decision of which hospital beds to buy, it is important to consider all of the relevant factors of the beds, in addition to what the patients themselves need. Your budget will also have an impact, although a well-made bed often offers greater value for more in the long-term, as the durability of the bed can stand the test of time.
If you want to want to make money by being a hospital bed distributor, Maidesite is happy to be your hospital beds supplier. With its 12 years' experience and 55,000 square meters factory, Maidesite will provide high quality hospital beds with low prices.