What Factors Influence the Wheelchair Service Life?
Views: 8 Author: Maidesite Publish Time: 2021-09-29 Origin: Maidesite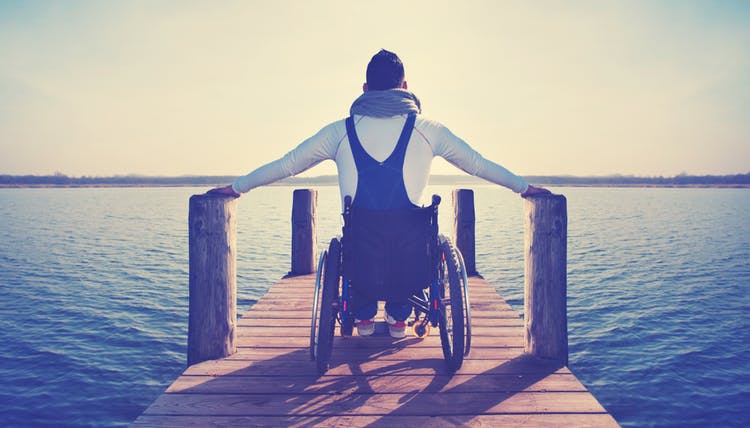 If you buy a new wheelchair to home for yourself or a family member, you will want to make it serve for a long time, the longer the better. The question is. how to make the service life time longer? Since there are two types of wheelchairs: manual wheelchairs and electric wheelchairs. We can solve the question by find out how to maintain these two kinds of wheelchairs.

Manual Wheelchair
Because of their similar appearance, manual wheelchair is very common for users. However, it is better to differentiate them before you decide to get one. Actually, the most important difference is the materials.
Wheelchair frame are generally made of steel,aluminum alloy, titanium and carbon fiber. Steel manual wheelchairs are cheap and stiff. Steel manual wheelchairs are mainly rented for users in public places, not inclined to sell to personal. Steel is very heavy, so it's hard to propel it.
Aluminum alloy manual wheelchair is light and cheap. While aluminum alloy chair will become heavier as time goes by. And aluminum alloy is inclined to get rusty and cracking.
Titanium wheelchair is light and strong. Titanium is flexible and not inclined to cracking. So titanium has a long service life.
Carbon fiber chair is expensive but very sniff and light.
Compared them, it is recommended that aluminum alloy is the best choice. But it depends on your need and economic condition.
Power wheelchair
To be honestly, manual wheelchair is more suitable for indoor use cause it consume your energy. Power wheelchairs are used widely, while they are more likely to malfunction. So basic maintenance measures should be taken. Especially maintenance for motor or battery, because it is the core power of the chair.
What you should do:
Keep the battery in full energy condition.
The battery only drain 30% energy in the first 10 days
Charge the battery every night
The battery should not be drained more than 80%
Only use the charger provided by wheelchair manufacturer
DLY-801 High Back Lying Adjustable Motorized Foldable Wheelchair
The life service of battery is depend on different factors. So just do as above advice, your battery will last for at least 5 years. And the wheelchair should be inspected at least once a year. Check whether the accessories are loosen, wipe out the dust and keep it clean after using.
You may wonder why we know so much about wheelchairs, in fact, we are from a wheelchair manufacturer - Maidesite. Maidesite is a professional wheelchair supplier as well, in its 55,000 square meters factory, it owns 116 high-end equipment to satisfy the needs of customers from all over the world. Maidesite now is looking to work with new wheelchair distributors as well. If you are going to be a wheelchair distributor, Maidesite would like to provide high quality wheelchairs for you with factory direct prices to save your budget. Please contact Maidesite anytime to enquire or ask for more information about the company or wheelchairs.