Using Your Power Wheelchairs to Get About - A Quick Guide to Pavements
Views: 2 Author: Site Editor Publish Time: 2021-05-18 Origin: Site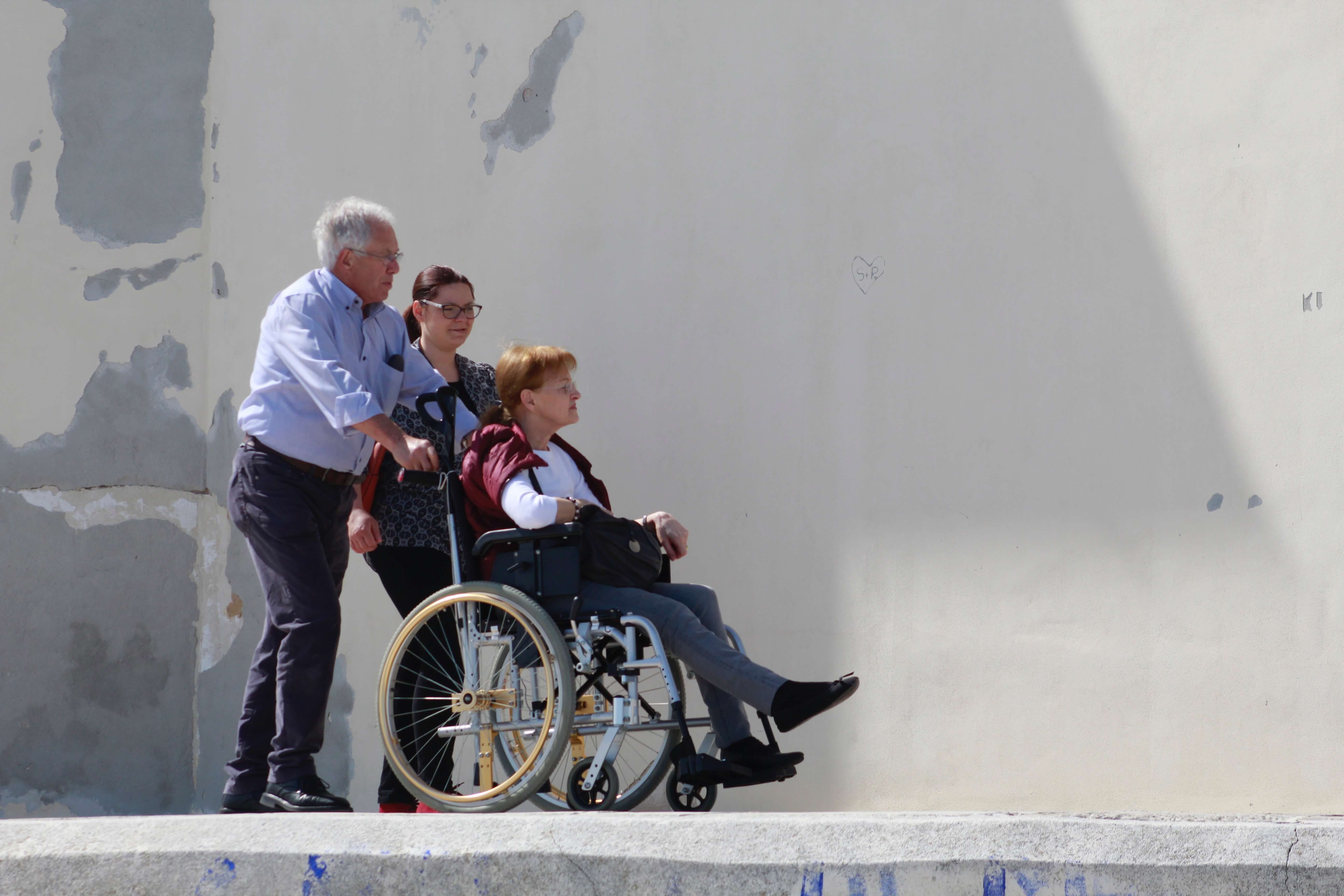 Power wheelchairs are for anyone who needs to supercharge their travel around the world, even when they have mobility challenges. When you get a power wheelchair from Maidesite, we hope that it will enhance your life and offer you back many of the freedoms you may have thought were lost.
The world and its various terrain types might seem a little tricky when you first start using power wheelchairs but, as soon as you gain confidence, gather information and learn a few tricks, you'll feel ready to tackle anything again.
Today, we will look specifically at the different challenges that need to be taken into account when it comes to power wheelchairs and pavements.
Pavements
Maidesite recommends that you use the pavement for your power wheelchair as much as possible. It may be easier to do this in some areas than in others. The following factors are common considerations that people have to take into account when using power wheelchairs:
Kerb height – many areas will have dropped kerb that you can manoeuvre to in order to cross the road. Some power wheelchairs will tackle small kerb quite easily without any lack of stability. If you think you need more dropped kerb in your area, you can write to your local council and they should respond positively;
Pavement width – travelling along in your power wheelchair, you may sometimes find that your equipment takes up the whole pavement. Some users find this to be a potential embarrassment which can prevent them from going to certain places. It is important to remember that everyone has differences that need to be accommodated and the vast majority of people are kind, considerate and happy to wait for their turn to use the pavement. You have every right to enjoy the freedoms that other people in the world may take for granted;
Transport links – in between you and your destination there may be long stretches where there is no pavement or perhaps the distance is too far to consider, even with your power wheelchair. In this case, you may need to investigate other forms of transport to get you from A to B so you can finally reach C.
People who use lightweight wheelchairs can still use most forms of transport with a few adjustments to their normal method of approaching travel.
Planes, trains and automobiles
In a mini-guide like this, it's tough to address all the different methods of transport and how to approach them as a wheelchair user. You can do further research into the method you want to use and most major providers will have a section of their website dedicated to accessibility.
Your own car may require some adaptation in order to allow you to travel with your wheelchair. If you are partially mobile, however, and choose a model with the appropriate dimensions, you may simply be able to use your normal car and stick your lightweight wheelchair in the boot or back seat. If this doesn't seem like something that will work for you, you can consider a winch to lift your wheelchair into a storage box or a ramp to allow you to access your vehicle.
Preparation makes all the difference
It can be frustrating to reach 'dead-ends' on your journey just because you are in a wheelchair. This might be a set of steps or a lack of appropriate assistance. Planning ahead can help you to avoid situations like this. For example, if you plan to travel by tube, you can check out the Transport for London website and look for stations with step-free access. Airlines and airports are also very helpful if you can give them some notice about your travel plans.
Technology is your friend
There seems to be an app for everything these days and accessibility is no exception. You can download apps that tell you about local transport, restaurants and other leisure experiences that are easy for lightweight wheelchairs and other mobility aids to access. This means that you can find the information you need on the go as well so you can be as spontaneous as anyone else.
At Maidesite, we have a range of lightweight wheelchairs to ensure that you can choose the one that suits your needs and lifestyle. You might choose an ultra-lightweight model for extensive travel, for example.