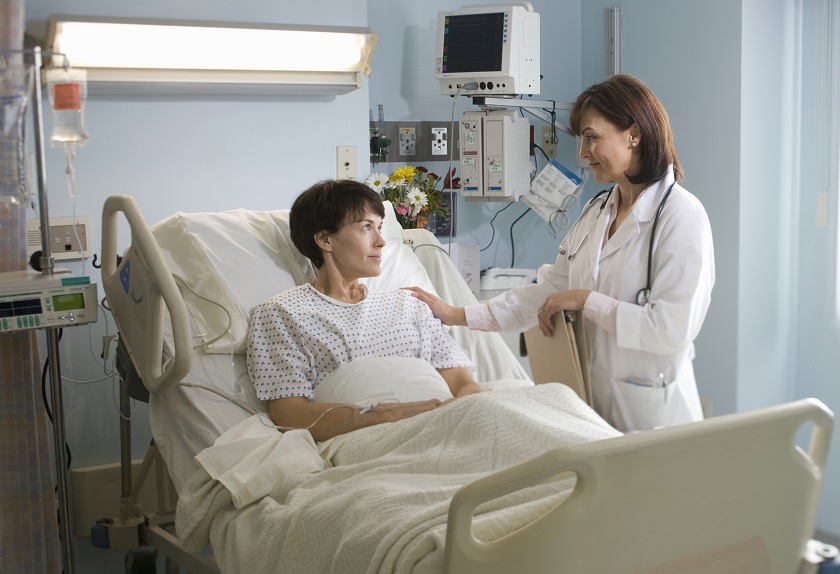 Buying a hospital bed for the home, either for yourself or a person in your care, can be a daunting proposition. However, with a bit of knowledge of what to look out for, it can be carried out easily and effectively. Here are our 10 top buying tips:
1. Write a list of essential features and desirable extras
Most hospital beds for the home are usually wooden, electric, height adjustable, and will normally have a profiling mattress platform. From here, there is a whole array of options available. They can be supplied with side rails, in different wood colors, with a trendelenburg/tilt feature, and with a low height range. Ensure you write a list of features you must have on the bed (e.g. side rails, height adjustment), and also a list of bonus features (e.g. dark wood colour, low height range). This will help you to be clear when looking for beds.
Possible features you may want to include:
Height adjustment
Side rails
Profiling mattress platform
Electrically operated by a remote handset
Trendelenburg/tilt
Customizable wood colors
Ability to accommodate an air mattress
Fully-enclosed wooden head and foot board
2. Ensure the mattress platform is profiling
Most hospital home-care beds will have a profiling function. This consists of an adjustable mattress platform (the base that the mattress sits on) that profiles to sit the user up in bed, and also raise their knees/legs. A profiling mattress platform has a back/head rest, a knee break and a leg raiser, and is electrically operated using a remote handset. Not only does it benefit the user, it is also an advantage to the carer because they have the ability to position the user so that they can be easily nursed.
3. Buy an electric hospital bed with a good height range
The height range of a bed is determined by measuring the distance of the mattress platform to the floor when the bed is in its lowest position and highest position. E.g. a bed that can be lowered to 40cm from the floor and raised to 80cm from the floor has a height range of 40-80cm. A good height range is usually around 40cm-80cm for standard-height beds.
4. Consider a low bed if the user is prone to falling out of bed
Low hospital beds are very similar to the common standard-height version, only they have the ability to be lowered much closer to the floor. A typical low bed can be lowered to around 20-25cm from the floor. This short distance reduces fall impact and injury, making them an ideal choice for users who are prone to falling out of bed. Low beds are becoming increasingly popular in care homes as an alternative to side rails.
5. Trendelenburg positions are a handy extra
The Trendelenburg position is where the bed is tilted backwards so that the user is laid flat on their back with their feet higher than their head. Trendelenburg was created in 1881 to improve surgical exposure of the pelvic organs and is still used for medical conditions today. The opposite position to Trendelenburg is Anti-Trendelenburg. This position is where the bed tilts forward so that the feet are lower than the head. Anti-Trendelenburg is a handy extra for comfort, enabling the user to sit in an almost seated position when the mattress platform is fully profiled as well.
6. High quality is a priority
Buying a hospital bed is an important and often 'one-off' investment, meaning the last thing you want is a poor quality purchase that will give up on you after a couple of years. When browsing the web, make sure you look at the quality of the bed before you look at the price. Choose a bed with a warranty of at least 2 years, ideally 3, and ensure the supplier will include labour costs as well as parts in that warranty. A bed that looks quality and is backed up by good warranty terms from the supplier is the right one for you.
7. Design should be a deciding factor
A big concern that many people carry when buying a hospital home-care bed is whether a piece of medical equipment like this will look cold and unwelcoming in their home. Many hospital beds do look clinical and uninviting, but there are some manufacturers who pride themselves on producing design-led beds. A designer bed is typically more expensive, so if your budget is restricted, why not choose a bed that has customizable wood colors so that you can blend the bed in with existing furniture. Buy homely bedding, a bed throw and cushions for the bed to ensure the room is kept looking cosy and welcoming.
8. Choose a supplier carefully
Buying a hospital bed for the home is not something done on a whim, and you as the buyer will want to make sure you get the most from your purchase. Therefore, a hospital bed supplier that will look after you and offer the service you require is almost as important as the bed itself. Choose a supplier that will offer you good delivery and installation service, and also ensure they back their beds with a good warranty. Ask the supplier about their after-care service and preferably look at some testimonials and reviews. If buying a bed new is out of your budget, it may be worth considering a second hand hospital bed.
9. Ideally buy a mattress from the same supplier
If you need to buy a mattress at the same time as you buy the bed, try and find a supplier that will provide you with both. This way, there is no confusion between different suppliers' products should anything go amiss (e.g. if a fault with the bed causes damage to the mattress, complications could arise). Again, ensure the mattress has a warranty and looks high quality, and also ensure the supplier can provide you with information about which pressure mattress is suitable for the user's needs.
10. Make sure you know what is involved in installing the bed
Once you've decided on a hospital bed and its supplier, find out what is involved in getting the bed into your home and operational. Firstly, ascertain whether you want the bed installed for you by professionals, or whether you want to install the bed yourself. If you want the bed installing for you, try and choose a supplier who offers a professional installation service. If you are the type that like to get on and do it yourself, ask as many questions to the supplier about what is involved. Ensure the bed is supplied with a detailed instruction manual and installation guidance.
Hospital bed are benificial and convenient for those who need to stay on the bed for a long time and if you want to be a hospital bed manufacturer, you can contact Maidesite. Maidesite is a professional hospital bed manufacturer and supplier for 12 years, we are experienced in designing, manufacturing and exporting high quality hospital beds to the world. Contact us now for our first cooperation!