Top 5 Considerations When Choosing Power Wheelchairs
Views: 2 Author: Site Editor Publish Time: 2021-05-13 Origin: Site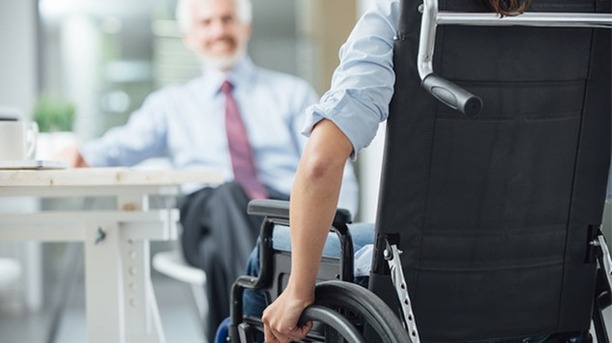 Being able to get around independently is key to having a good life, both inside the home and out. Whether you are disabled or elderly, getting the right wheelchair can make all the difference to how you live your life, what you do for fun, your career or education, how you shop and in the end, your mental, emotional and physical wellbeing. power wheelchairs can be used in as many ways as people have needs for a wheelchair and can transform the life on someone who would otherwise be immobile.
Why choose power wheelchairs?
Power wheelchairs offer greater mobility, giving the user the power to get around without the need to ask someone else for help. This can be particularly important for people who have limited physical capabilities, particularly with regard to upper body strength. With power wheelchairs, people get more independence for effort.
Along with this, power wheelchairs from Maidesite can be kitted out with a variety of different accessories, helping to stabilize the body for maximum driving efficiency. Today's power wheelchairs are fully programmable making easier to wiggle around in small spaces without having to worry so much about knocking things over, or having accidents.
Confined spaces
If you live in a small house or flat, then the Blazer power wheelchair could be the one for you. This compact indoor/outdoor power wheelchair has an overall width of only 60 cm and a 100 cm length, making it easier to manoeuvre in reduced areas. But the Blazer large front casters and rear wheel suspension also make the Blazer really great outside, especially as it has two-speed options of 4 mph or 6 mph, and you can get larger batteries for increased range.
A power wheelchair can make a big difference in your life. In order to ensure that you have the right facilities and preparation to enjoy your power wheelchair from Maidesite, we have put together this guide to the top considerations that you need to think about when choosing your power wheelchair.
Manoeuvrability
When you look around your living accommodation, do you feel like you will be able to move a power wheelchair around in it? Many people use a power wheelchair when they are out and about and have a lightweight wheelchair for use at home. If you definitely need motorized mobility assistance around the home and you do not think your house is currently suitable, you may need to think about adaptations or perhaps even relocation in the long term.
Storage
Power wheelchairs can be quite large and they often have static frames, which means that they cannot be folded down and stowed away. If you have a spare room, this might be the ideal place to keep your power wheelchair. If not, you need to consider whether it will be possible to store it somewhere else in the house or outdoors.
Charging
Power wheelchairs require charging. Most people find it convenient to do this overnight. If there is no source of power close to your storage facility, you may need to ensure that your power wheelchair has batteries that are easy to remove and transport.
Transportation
Most vehicles will require some adaptation in order to be able to easily transport power wheelchairs. This might include a ramp or the removal of a seat. If your vehicle requires adaptation or you think you will need a bigger vehicle to transport your power wheelchair, a charity like Motability may be able to help with this.
Cost
Power wheelchairs generally cost more than standard wheelchairs. This is because they require more engineering and are usually larger. However, the benefits they can offer some users in terms of independence and mobility are invaluable. If you would like to consider a power wheelchair, but are worried about the cost, talk to a local supplier of Maidesite products. They will be able to show you models in various price ranges and perhaps offer advice on local and national sources of funding.
Powered wheelchairs come in a wide variety, many of which are available from Maidesite, the China's leading wheelchair manufacturer. Many of our power wheelchairs have exciting added features that make for better performance and a smoother, quieter ride.