To Make Our Brand "Maidesite" Stronger
Views: 439 Author: Maidesite Publish Time: 2020-04-30 Origin: Maidesite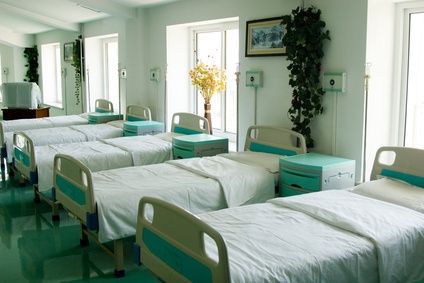 To Lead the Development of the Nursing Bed Industry
——Nursing Bed Project Department
At present, the R&D work of Maidesite home nursing bed is mainly divided into two parts: one is the development of new products, including appearance design and mechanical structure design. The appearance design is mainly biased towards home furnishing styles, aiming at the uniform medical styles on the market, creating cosy products to improve the brand recognition.
Home Nursing Beds
Automation Equipment
The other is to complete and improve the process. Complete the drawing process for the current existing models, and rectify the situation including welding, assembly, packaging, logistics, after-sales and other links. Therefore, this work requires the cooperation of multiple departments of the company. The nursing bed project department hopes that each department finds problems and raises problems so that they can reorganize and share the feedback as soon as possible. Let us work together to create a better tomorrow for Maidesite!
Integrity, Professionalism, Quality
——Wheelchair Project Department
Wheelchair Samples
The company has been cultivating the wheelchair segment through years of accumulation, and the product lines of wheelchair projects are gradually enriched. Manual wheelchairs with independent intellectual property rights include 116 series, 117 simple matching series, 117 standard matching series, 119, T3, 113, etc., and electric wheelchair series include 6009 series and 6024 series. Through continuous integration of high-quality resources, there are currently 6 OEM foundries to provide product support for our company. In the past six months, the Group has stepped up its efforts to produce wheelchairs, and has established two wheelchair branches in the Dafenglin plant and the Miaozhen new plant. We will continue to uphold the concept of quality is life and strictly control the quality, actively expanding domestic and foreign offline business while expanding online business.
Innovative, Unique and Reliable
——SDU Nebulizer Project Department
Our company has officially entered the field of medical nebulizers. At present, the products are mainly divided into three types: 220V nebulizers, portable nebulizers, and handheld nebulizers. Our new nebulizers obtain a strong response at the Shanghai CMEF exhibition, standing out among other companies with the sense of technology, a novel appearance that can be atomized anytime, anywhere, face closely fits without pressure. Maidesite's compression nebuliizer technology is in the leading position in the country. It is small and portable to be easily carried in a bag, convenient for travel and storage; it is no longer limited by the power supply, and it can be atomized easily anytime and anywhere. The new micro-mesh nebulizer does not block holes, and the number of atomized particles is stable.