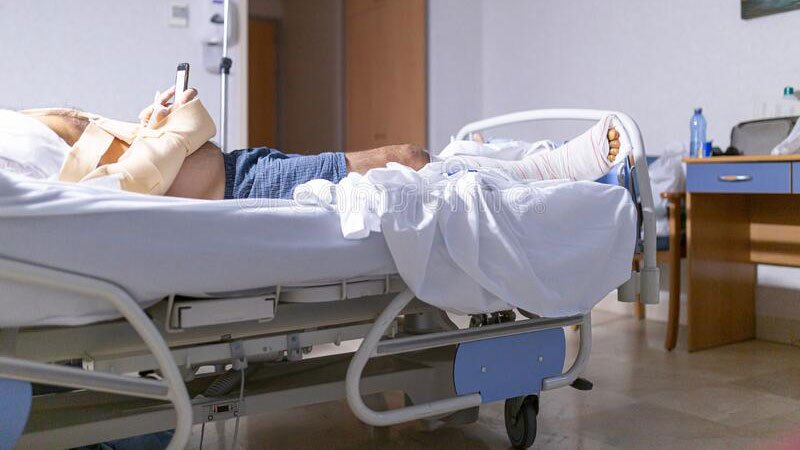 If you or somebody you know can be discharged from hospital soon, but still requires preferential treatment, it may be that you'll require assistive equipment such as a hospital bed.
Naturally, this isn't the sort of thing any common household contains, so getting a hospital bed at home can seem confusing. This needn't be confusing though. We're here to help make things clearer for you.
Getting a Hospital Bed at Home - Applying for One
If you're looking at getting a hospital bed at home, you'll first want to check if your local council or hospital can provide you with one. Hospital beds can be expensive, so applying for one will be much kinder to your wallet.
Your local GP or district nurse should be able to advise on whether you'll be able to qualify for a hospital bed at home.
The price of a hospital bed can vary significantly depending on the make, build quality and features it contains. Prices can range from around $500 to upwards of $5000 so this is something you need to carefully consider when choosing to buy a hospital bed.
As mentioned beforehand one of the main benefits of buying a hospital bed is that they're available to anyone at practically any time. Your medical condition may not qualify you for a hospital bed, but that's not to say that you won't benefit from having one.
Healthcare mattresses for your home hospital bed
We specialize in medical mattresses for the likes of hospital beds here at Maidesite. If you're buying a hospital bed and require a supportive mattress, we're here to help you.
Likewise, if the current mattress on your hospital bed doesn't suit you, our team of experts will be happy to advise on a better mattress for your requirements.
We stock a wide range of healthcare hospital beds mattresses, all of which are available to buy directly through our website.
Whether you need a pressure relief mattress to help prevent pressure ulcers or a waterproof mattress to prevent fluid ingress, we're certain you'll find what you need here.
Need to know more about our range of medical mattresses for hospital beds? Contact one of Maidesite mattress experts today. They'll be happy to answer any questions you may have and provide recommendations regarding the best medical mattress for you. With over 11 years' experience of manufacturing and exporting mattress for hospital beds, Maidesite can serve our customers well.
What is a hospital bed mattress?
A hospital bed mattress is a mattress used in a hospital bed or at home. Some people require this type of mattress at home if they are sick or if their mobility is reduced or impaired.
A traditional mattress may not be suitable for certain medical conditions. Additionally, it may aggravate or cause pressure ulcers, also known as bedsores.
Pressure ulcers occur due to a combination of factors. Prolonged external pressure on tissues causes a lack of blood flow to the affected area. Impaired drainage from the lymphatic system may contribute to the development of sores as well.
Compared with traditional mattresses, hospital bed mattresses prevent and relieve pain from pressure sores.
Benefits and risks
For individuals who must remain in bed, a hospital bed with an appropriate mattress is safer and more comfortable than a traditional mattress. However, it may not suit more mobile people.
Benefits
One study demonstrated that a large-scale switch-out of hospital mattresses led to a reduction in hospital acquired pressure sores. This resulted in a 66.6% decrease in stage 3 and 4 pressure ulcers and a 50% reduction in mattress comfort complaints.
Some experts suggest using silk-based fabrics, since they are superior in pressure ulcer prevention. Cotton-based fabrics may cause increased friction forces and damage to the skin.
Risks
For people who are not at risk of developing bedsores, those who do not have reduced mobility, and those who do not need to remain lying down, a hospital bed mattress may not be suitable.
One of the risks of choosing a hospital bed mattress is that if a person must remain in bed at home, they may not be able to try a mattress before making a purchase.
For people who want to wholesale hospital beds or hospital beds mattress, Maidesite is a good choice, for over 11 years, Maidesite is dedicated to manufacturing and exporting hospital beds mattress to the world. For now we have worked with customers from over 50 countries.