Things to Consider When Buying a Lightweight Wheelchair
Views: 4 Author: Site Editor Publish Time: 2021-04-28 Origin: Site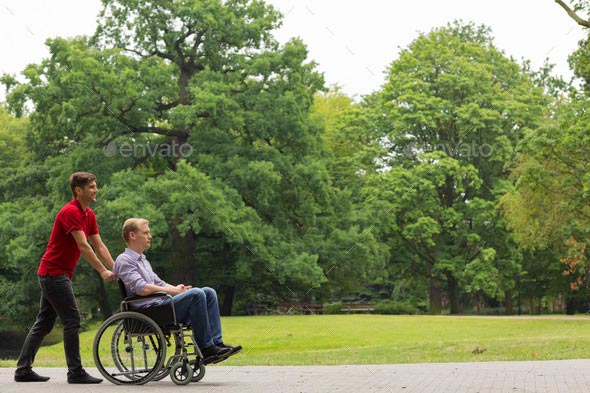 Some people find it difficult to get used to a new wheelchair, while others are naturals. Getting used to a new wheelchair depends on many factors, including your prior experience and the number of years you have been using a wheelchair as well as the type of wheelchair you are using.
Read the instructions carefully
Maidesite lightweight wheelchairs come with very detailed instructions and it's advised to read them carefully. You should also inspect all the features of the wheelchair and try them to ensure that they work properly. If you have any questions, you can always get in touch with us. Reading the manual carefully will allow you to use your wheelchair effectively. By reading the instructions, you will also know how to fold and store your wheelchair without risking damage.
Practice makes perfect
Using your wheelchair as you normally would is really important during the first few weeks, because you will soon get used to it. Try different combinations of the accessories that come with your wheelchair to customize it for different occasions and if you are not sure about something, visit our website or give us a call and we will happily provide more information.
Take some necessary precautions
If you are about to use a new wheelchair for the first time, it's ideal to have someone with you as it is likely that you will need some help. Before sitting, make sure that the brakes are on so that the wheelchair remains still while you transfer to it. It's also important to move the footplates on the side so that you can get into the chair without problems. While moving around, choose an easy path and avoid glass or large obstacles to prevent injuries.
So, you've decided that lightweight wheelchairs are the way to go; and now you want to find the model that will best suit your needs. Obviously, lightweight wheelchairs weigh less, but their wheels are also different from standard wheelchairs. The front ones are smaller and the rear wheels are larger. The other big plus with lightweight wheelchairs is that you can fold them, and then stash them in your car, or in the hold on a bus or plane.
The lightweight wheelchairs from us at Maidesite are great for short trips out of the house as well as for moving around with ease inside the home. You can customize them for you with various accessories to make them work even better for you. You can propel them yourself or be pushed by a caregiver.
Make sure it's a comfy ride
You need to make sure your lightweight wheelchair is comfortable. So getting the right model is important. Some are great for just a couple of hours use a day, but if you're going to be in the chair for long periods, you may need to add cushions, back support and limb rests.
Get your seating position right
If you have more severe mobility issues or some paralysis, you are more likely to develop pressure sores, and you need to make sure your lightweight wheelchair is equipped and adjusted to prevent this as much as possible.
Customizing lightweight wheelchairs
It's not possible to get a chair that will fit everyone's needs, which is why at Maidesite, we offer all sorts of accessories to help you customize your chair to fit your needs.
Other things to consider when buying a lightweight wheelchair
If you want armrests, you need to think about whether to get fixed or removable ones. On most lightweight transport wheelchairs, the armrests are fixed, but you can find some that have removable armrests. Removable armrests make getting in and out of the chair, and folding up easier. If you're going to be stashing your chair in a car or other vehicle, you need to be able to fold it up.
Maidesite lightweight wheelchairs are easy to manoeuvre and offer unparalleled independence. At first, you may find it a bit difficult to feel comfortable in your new lightweight wheelchair, but you will soon learn everything you need to know in order to move around freely and without problems.