The Modern Features of Hospital Beds
Views: 166 Author: Maidesite Publish Time: 2020-08-10 Origin: Maidesite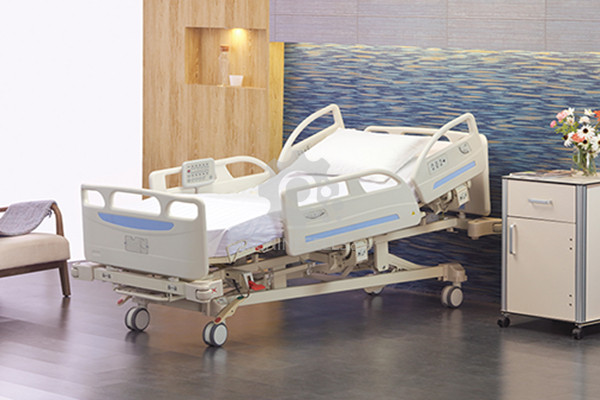 Hospital beds are designed for people who need some form of health care to use. Usually, hospital beds are devided into manual and electric hospital beds.
The common features of hospital beds include adjustable heights for the entire bed, the head, back and feet part. What are the mordern features of hospital beds?
Wheels
Each hospital bed is equipped with movable beds, which is eay to be locked or unlocked. If the patients need to move the hospital beds, they can easily unlock the wheels.
Elevation
Hospital beds can be raised or lowred at the head, back, leg, feet and the whole bed, which brings a comfortable level for the patients or the caregivers to work with the patients.
Side Rails
The side rails are equipped to protect the patients from falling down, as well as a stand by for the patients to sit up.
Tilting
Such tilting can help prevent pressure ulcers for the patient, and help caregivers to do their daily tasks with less of a risk of back injuries.
Bed Exit Alarm
This is helpful to hospital staff or caregivers monitoring any number of patients from a distance as the alarm will trigger in the event of a patient falling out of the bed or wandering off unsupervised.
Different manufacturer of hospital beds may equip their hospital beds with other different features. Maidesite is a professional manufacturer and we accept OEM & ODM. If you have any questions, please feel free to email us.