The Importance of Good Hospital Beds
Views: 76 Author: Site Editor Publish Time: 2021-01-27 Origin: Site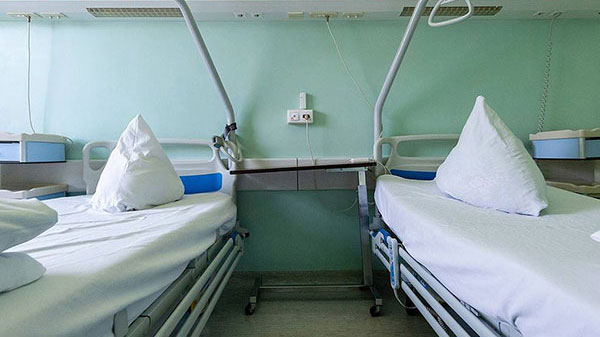 It's incredibly important for patients to invest in hospital beds that will give their patients the best quality of life, so let's take a look at what these beds should include.
Profiling hospital beds
When someone is ill, they can lose the ability to reposition themselves independently. This is precisely why having a hospital bed is important in hospices.
Hospital beds can be adjusted to keep the patient comfortable. Whether it's raising the backrest so that they can chat with others, or if it's raising the feet to reduce swelling, hospital beds offer a good solution.
What with the mechanical functions of a hospital bed, you might expect it to look a bit clinical. Fortunately, design has come a long way in the health care sector and you can now get a variety of hospital beds that look no different to a traditional bed.
The Eclipse range is a particularly home hospital bed that hospices choose. Every bed offers complete profiling abilities without looking out of place or medical.
The Eclipse range are ideal hospital beds because of their subtle design and profiling abilities hospital beds give you the ability to reposition yourself with ease.
Beds that stop falls
Falls are a huge issue in hospices, and people falling out of bed can be easily avoided with the right bed. But that doesn't mean that your bed needs to have bulky prison-like side rails.
There are some hospital beds with built-in side panels that have been specially designed to keep patients safe and well without looking too distressing. These can also double-up as a stand-aid to help patients get to their feet and sit back down on the bed if they need something to hold on to.
Palliative care hospital beds
Understandably, hospices treat people at all stages of life – including the last period of time before they pass away. In this case, hospices may need to switch to a more high-dependency bed.
In that case, a hospital bed may be more appropriate to ensure that the patient has everything they could possibly need in one place.
The Interlude beds are crammed full of different features that will help to keep a person comfortable and supported at the end of life. Not only do they have profiling capabilities and split side rails for falls prevention, but they also feature advanced controls that will allow nurses to control the bed with ease.
A Maidesite 5 Functions Hospital Bed
This is the best-selling hospital bed from Maidesite, the 5 functions include back, leg, whole bed up and down, trendelenburg and reverse trendelenburg.
In conclusion, patients need to make sure they've got the best equipment if they want to deliver the best care and beds is just one fact of that. Hospital beds are one of the main sources of support and comfort for patients, so they need to deliver at all times.