The History of the Hospital Beds and Their Development
Views: 4 Author: Site Editor Publish Time: 2021-01-19 Origin: Site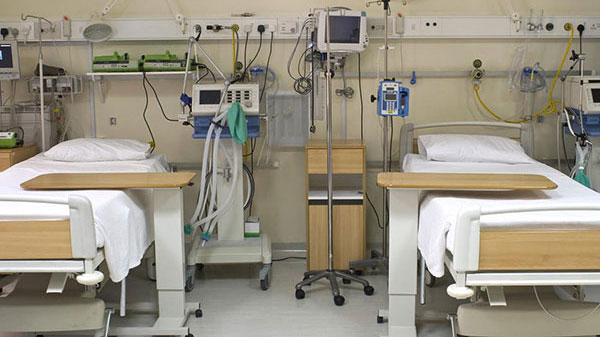 Hospital beds play a huge role in patient comfort and recovery. However, they often get overlooked in the grand scheme of medical care. They play a key role in helping you get a restful sleep and recover comfortably. Today, hospital beds come in many shapes and sizes, use innovative technology and are designed to help people with specific health conditions and ailments.
The History Of Hospital Beds
Pinpointing the exact origins of the hospital bed is challenging. Iterations of a hospital bed have been around for hundreds of years. They began as a basic stretcher. They had two long poles of equal length with a cloth material spread across it, allowing a person with a medical issue to be carried.
There is no doubt hospital beds have gone through significant changes over the years. A 2016 Journal of Physics: Conference Series paper titled, From Modern Push-Button Hospital-beds to 20th Century Mechatronic Beds: A Review, provides a historical outline of the developments of the hospital bed:
1815: It's estimated that sometime between 1815 and 1825 that beds with adjustable rails began to appear in Britain. They used a mechanical crank to move the side rails up and down.
1909: Willis D. Gatch, former chair of the Department of Surgery at the Indiana University School of Medicine, provided the next innovation in hospital beds. He invented the 3 segment adjustable bed, which today is often referred to as the Gatch Bed. It allows for the head and the feet to be elevated.
1946: Billionaire Howard Hughes was in a plane accident. Unhappy with the type of equipment available, he created a hospital bed to suit his needs. It had 6 sections and 30 electric engines.
1950s: In 1952, the Hill-Rom Company, developed a bed with an electric engine. In 1956, the company its first bed with full electrical functioning.
1961: Beds with a basic bed controller were introduced.
1974: Control panel on side rails was invented.
1980s: The 1980s was more focused on the development of the mattresses used in hospital beds. Therapeutic mattresses were developed. Some had position detectors and mechanics to weigh patient while still in bed. Patent exit monitoring devices were also developed. Other developments included a device to call the nurse and permanent cardiovascular monitoring became standard bed features.
1990s: Beds with more advanced functionality are developed.
1993: Specific industry standards for electronic hospital beds are developed to protect against mechanic and electric hazards.
Today: Researchers continue to develop and build upon current hospital bed designs. New industry standards are evolving helping to make beds more functional, intelligent, comfortable and easy to use for patients and caregivers in a hospital, care facility, or private home setting.