The Different Types of Power Wheelchairs
Views: 1 Author: Site Editor Publish Time: 2021-06-10 Origin: Site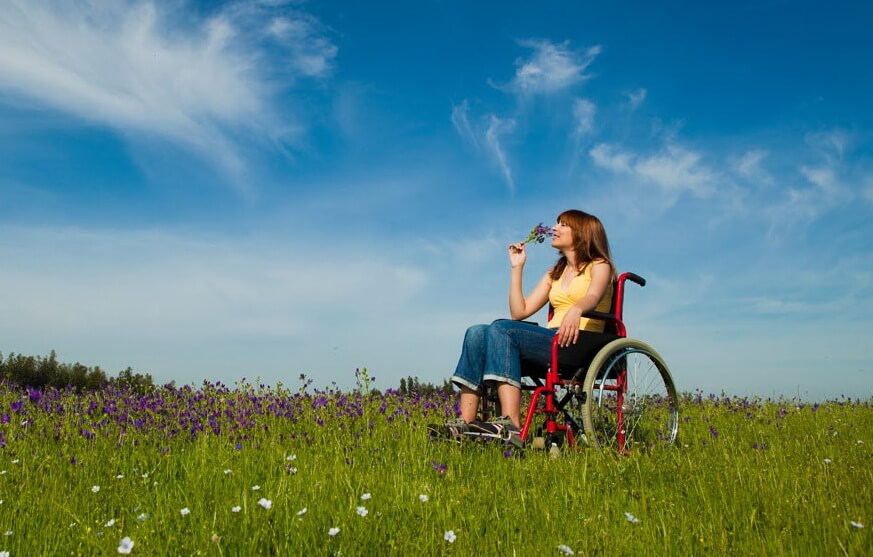 Nowadays, many people choose to purchase power wheelchairs and there are numerous benefits to opting for this type of chair to help you get around on a day-to-day basis. They are the perfect choice for anyone with restricted mobility and you can trust that they are as comfortable as your favourite armchair, so you'll be more than happy to stay in them all day.
If you're changing from a self-propelled wheelchair to a power wheelchair for the first time then you will notice that there are multiple options available on the market. For anyone that is struggling to differentiate between the different options and is looking for some guidance, our team at Maidesite have put together a complete guide to the different types of power wheelchairs we sell. Keep reading today to find out more.
Folding electric wheelchairs
The name of these power wheelchairs is quite self-explanatory and these electric wheelchairs are easily collapsible. Folding power wheelchairs tend to be incredibly lightweight when compared to other options available on the market, and even though they collapse relatively small, they are still really comfortable and supportive for the user.
If you're looking to buy an electric wheelchair with the flexibility of a classic foldable wheelchair because you enjoy travelling, then these chairs are the perfect choice for you. They can be folded up small enough to fit into the boot of most cars, allowing you to travel around to various places with your friends and family without any issues or additional expenses – such as car adaptions.
Mid wheel drive power wheelchairs
These power wheelchairs have three sets of wheels and the pivot point of these chairs is right under the seat, in the middle set of wheels. Mid wheel drive power wheelchairs are known for their manoeuvrability and they are incredibly nimble due to the fact that the power is in the middle of the wheelbase causing them to have a tight turning circle.
If you're worried about stability and balance when using a wheelchair then, this is a brilliant option for you. These power wheelchairs are known for maintaining their stability at all times, even when turning and travelling on bumpy surfaces. They are specifically designed to be sturdy and compact enough for small spaces without compromising their stability, so they're perfect for indoor use.
Rear-wheel drive power wheelchairs
This type of power wheelchair has two sets of wheels, a smaller pair at the front of the chair and a bigger pair at the back. As expected, the back wheels are the drive wheels on a rear-wheel drive chair. The placement of these drive wheels causes the chair to have lots of power behind it, making it easy to propel the wheelchair forwards no matter what the ground is like.
If you live in a hilly area or you know that you will be visiting outdoor areas that are known for their uneven terrain then we would recommend this type of chair. These power wheelchairs are brilliant at climbing obstacles, without any assistance, whilst still maintaining their stability and balance. The wider turning radius of these chairs allows for smooth navigation in open outdoor spaces too, so if you love spending time outside it is perfect.
Choosing the best power wheelchair for you
Now that you know a little bit more about the different power wheelchairs you can choose from, you may find it easier to choose the perfect new wheelchair for you. If you have any additional questions at all, please don't hesitate to contact a member of our team here at Maidesite. As a reliable wheelchair supplier, many people turn to us for their power wheelchairs and we will do all we can to help you find the perfect chair for you.
Unlike other companies that sell wheelchairs, we work closely with local dealers that pride themselves on their industry-leading power wheelchairs to ensure that we only provide the best possible chairs to our customers. You can trust that any chair you purchase will be designed specifically for an exciting and independent life.