The Difference Between Full & Semi-Electric Hospital Beds
Views:320 Author:Maidesite Publish Time: 2020-05-08 Origin:Maidesite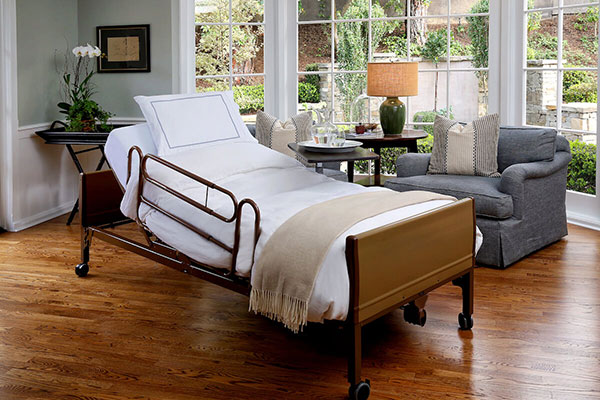 There are many factors to consider if it's your first time to the hospital bed market. Today we narrow the factors to semi and full electric hospital beds and we are going to talk about the difference between these two types. While you're going to buy hospital beds, you will come across hospital beds described as manual, semi-electric, and full-electric.
Let's have a look at what those terms mean. One of the defining features of a hospital bed is its ability to be adjusted. Typical adjustments include: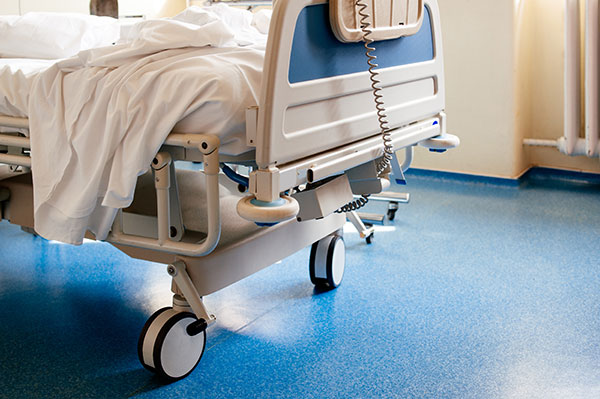 Head and foot adjustments of the hospital bed to achieve a more comfortable position and to help with therapy and mobility.
Height adjustments that raise and lower the deck of the bed relative to the floor, allowing easier access and transfer of the user.
Tilt adjustments for the Trendelenburg, anti-Trendelenburg, and other therapeutic positions such as cardiac chair position.
These adjustments require a source of power to, for example, raise the head of the bed to bring the user into a sitting position.
With the development of the technology, people are not satisfied with the manual hospital beds at all. Patients on bed can't adjust the bed easily, those with mobility or muscle weakness can't make adjustments at all. What's more, it takes a lot effect for the caregiver to adjust the beds.
Electric hospital beds replace the manual adjustments with electric motors. Typically, they are controlled by a hand-held remote that can be used from anywhere in the vicinity of the bed.
Now that you understand hospital bed adjustments and how they are powered, we can get to the difference between a semi-electric hospital bed and a full-electric hospital bed.
Full Electric vs. Semi-Electric Differences
A full-electric bed uses electricity to power all of its adjustments. The head, height, foot and tilt adjustments (if available) can all be remotely controlled. Full-electric beds are the most sophisticated beds on the market. They offer the most independence, control, and convenience to the occupant of the bed, and they help caregivers to quickly and easily put the bed in the required position.
A semi-electric bed uses electric motors on the head and foot adjustments, but not on the height adjustment. That means the user can adjust the position of the head and the foot of the bed via the electric controls, but they must use a hand crank to adjust the height as they would with a manual hospital bed.
If you are searching "hospital bed for sale" or "hospital bed price", contact us and we will offer full electric hospital beds for you.