The Best Lightweight Folding Wheelchair
Views:8 Author:Site Editor Publish Time: 2021-04-01 Origin:Site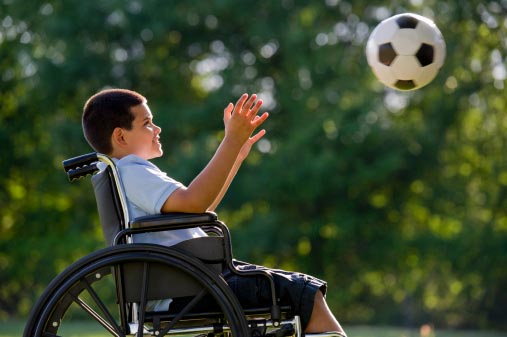 The best lightweight folding wheelchair can give you your independence, and make your day to day activities less restricted. Whether it's making your way around a supermarket, or enjoying your home space, our folding lightweight wheelchairs are exclusively designed for self-propelled or carer maneuver, where necessary. Here at Maidesite, we offer a range of sophisticated products to help with a broad, and varied range of mobility issues.

Folding frame lightweight wheelchairs
When it comes to designing our folding frame wheelchairs, we aim to provide our customers with as much flexibility as possible. We understand that users need to get their wheelchair in, and out of a vehicle on a regular basis, so we've made our lightweight wheelchairs as functional as possible.
While their lightweight features make them easier to move from place to place, their folding frames are a great choice if you only need your wheelchair intermittently, as they lend themselves well to storage.
Lightweight wheelchairs for travel
Make trips more accessible, and longer journeys in the car hassle free with our best lightweight folding wheelchairs. If you are considering plane, or train travel, a folding lightweight wheelchair can make the logistics seem much more manageable. Here at Maidesite, we don't see mobility issues as restrictions, but considerable elements for our innovative designs.
Our best lightweight folding wheelchair weighs in at only 8.5kg, making it Maidesite's lightest attendant-propelled wheelchair. The sleek compact design is perfect for all wheelchair users who need a simple, easy to maneuver.
"It offers me great family trips without any burdens!"- Mr. Huaung.
"I can't travel without wheelchairs"- Anne Crofts
Mobility to suit you
You will find a broad range of styles available in various sizes and specifications to suit your individual needs. What's even better, our lightweight wheelchairs can be further customized with our extensive array of wheelchair accessories, so you can feel as comfortable as possible in your new lightweight wheelchair. Be sure to check out our full collection of wheelchairs, here at Maidesite, for an extensive selection of choice.
Whether you decide to invest in a lightweight self propelled wheelchair or a lightweight power wheelchair, when searching for somewhere to purchase your chair from, visit the Maidesite website today. We have such a huge range of lightweight wheelchairs and you can guarantee that we will have the perfect chair available to meet all of your individual needs and requirements. To speak to a member of our experienced team about the different options on our website, don't hesitate to get in touch, we will happily assist you further.