The Benefits of Hospital Beds for Both Users and Carers
Views: 5 Author: Site Editor Publish Time: 2021-08-09 Origin: Site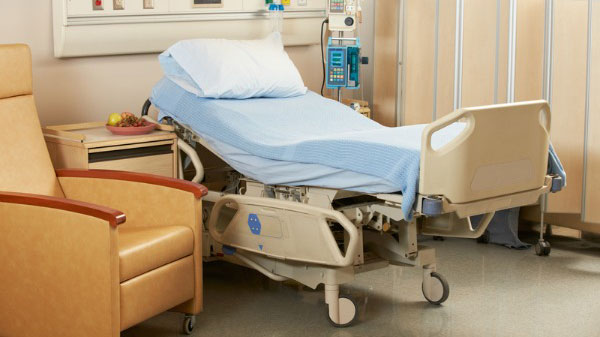 Fully electric hospital beds may make it easier for you or a loved one to receive health care in your home, instead of moving into a nursing facility. Is a hospital bed right for you? Continue reading to understand your options.
Electric hospital beds can be a life-changing upgrade for many who are older, disabled, or healing from an operation. These beds make it easier for patients to sit-up or partially recline, making caretaker services easier and giving patients more freedom to move about.
Hospital-quality electric beds make in-home recovery more comfortable for those who have to remain on bed rest for a prolonged period of time. The adjustable beds make it easier for patients to get in and out of bed, sit-up, or elevate certain body parts.
Who is An Electric Bed Good For?
Some people may be permanently bed-bound, and an adjustable bed can make it easier for caretakers to bandage bed sores, bathe the patient, or allow them to sit up for meals or entertainment. Skin breakdown can go from bad to worse quickly. Specialty air mattresses along with an electric bed is a proactive approach to help expedite the healing process.
Other people may have suffered an injury or surgery and require their legs to be elevated, for example, or are required to sleep in a partially reclining position, instead of lying flat. Adjustable beds are specifically designed with the user's health and safety in mind and maybe easier and safer than using a recliner for sitting and sleeping. Electric beds help with positioning and promote optimal blood circulation.
Some women may require bed rest during or after pregnancy. An adjustable hospital bed can help a woman sit up without strain or recline into a more comfortable nursing position. The ability to adjust the level of the feet and legs is another plus for those with high-risk pregnancies.
Full electric beds are great for transferring and preventing falls. Some electric beds have sidebars for patient safety, which can be a relief for in-home caregivers. Others may be hung with a "trapeze" handhold, allowing those who have trouble sitting up to lift and position themselves
Circulation
Electric beds are adjustable at the head and feet positions. Moving them can improve circulation for someone who is bed bound for long periods. This action also reduces bedsores, fluid build-up in the legs, joint and back strain and a range of other complications associated with being bed bound for long periods.
Comfort for the Patient
There are benefits for patients associated with electric beds that do not apply to traditional beds. Aside from being more comfortable due to less bed sores and irritations, electric beds also allow for patients for to change position for different tasks. Reading, watching and eating are all easily done from the bed without any physical effort, keeping the patients supported and comfortable.
Care Giver Assistance
Being an in home carer is a physically demanding job. Over time, this can lead to problems for the carer such as back pain, exhaustion and joint pain. By using an electric bed, carers can position the patient in a way that is safe and supportive electrically rather than physically while they eat, get changed, change dressings etc.
Design
The bed is made to look like a normal bed and not like a hospital bed. This "normal" design can have a calming influence on a home and is less dramatic than a traditional hospital bed. We have a range of electric beds in different sizes available for sale.
Range of Suitability
If you suffer from asthma, emphysema, bronchitis, arthritis, rheumatism, MS, back pain, circulation problems, fluid build-up or chronic heartburn an electric beds could help you. They are suitable for people suffering from a huge number of illnesses and sickness.