The Benefits of Buying a Lightweight Wheelchair
Views: 2 Author: Site Editor Publish Time: 2021-05-17 Origin: Site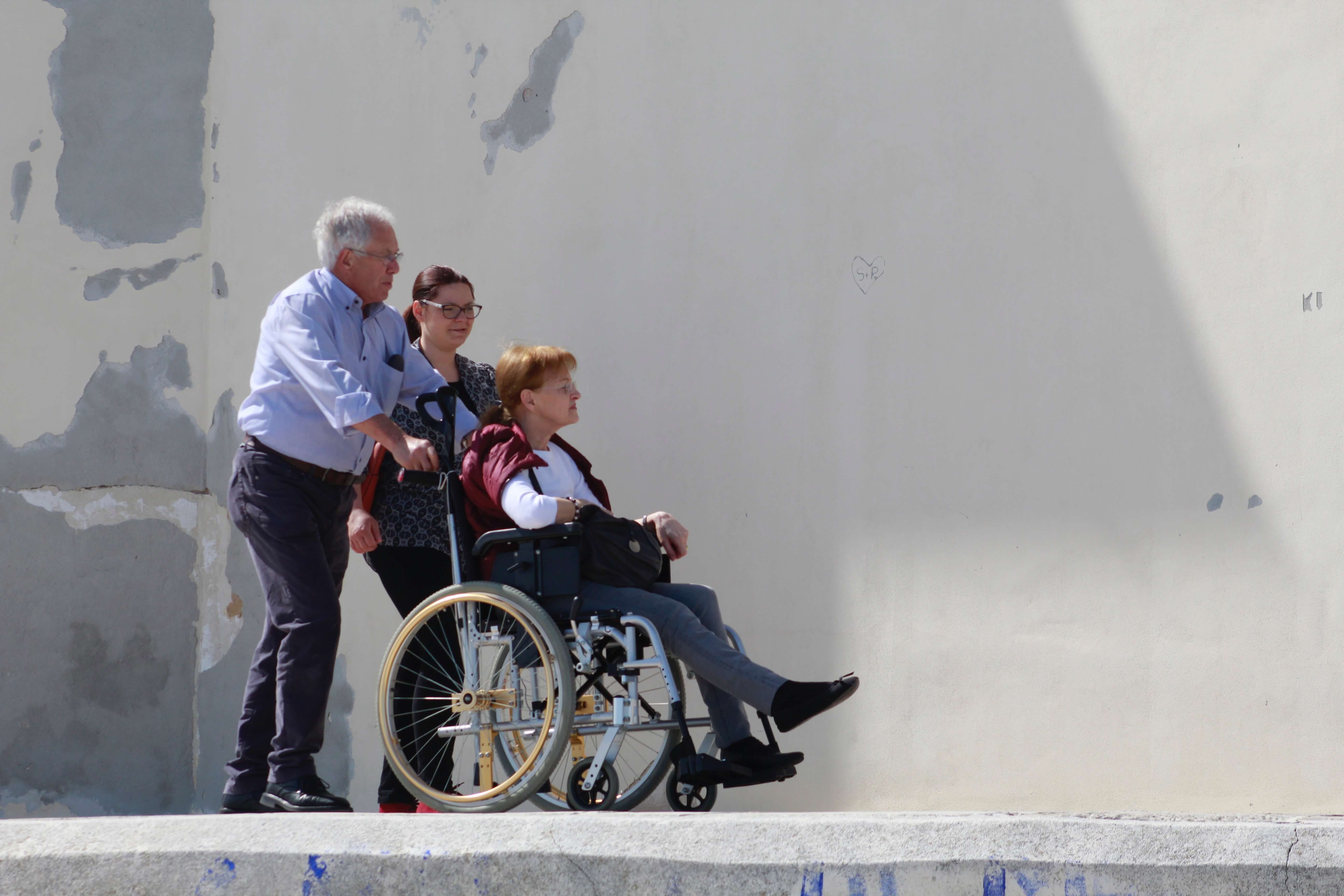 If you are in need of a wheelchair, you may be unsure whether to get a powered or manual one. While power wheelchairs can be considered easier to speed along in, they are often much heavier than their manual counterparts. This makes transporting them in cars and on public transport much harder. That's why at Maidesite, we offer a variety of lightweight wheelchairs to suit all tastes and budgets.
We appreciate that no two users have the same requirements, so you'll find different lightweight wheelchairs available in various sizes and specifications to suit your individual needs. Moreover, you can customize our wheelchairs further with different accessories to ensure maximum comfort. All of our wheelchairs are high quality, durable and easy to travel with.
Light and easy to move around in
Generally, manual wheelchairs are more cost-effective compared with electric ones. They are also a lot easier to store in your car when you want to move from one place to another. Plus, lightweight wheelchairs offer the extra benefit of using your own energy to get moving. This helps keep your heart healthy and your blood pumping around well, which is particularly important for long-term wheelchair users.
How to choose the right lightweight wheelchair
Choosing the right lightweight wheelchair can be challenging, since all our lightweight wheelchairs come with unique designs and features. Your doctor can advise you and possibly even recommend a particular type of lightweight wheelchair that suits your current situation. As long as you can provide them with sufficient information regarding the type of activities that you are planning on using the wheelchair for, you will receive information which will go a long way to helping you choose the right lightweight wheelchair.
Alternatively, take a look through our online shop to get a feel for what's available or visit your nearest Maidesite dealer to speak to one of our friendly staff.
To ensure that you are ready for anything, we have a range of spares and accessories you can team up with one of our power wheelchairs or lightweight wheelchairs. Having the right spares around means that you are prepared for life's inevitable ups and downs. If you rely on your power wheelchair for independence, you do not want to spend any time stuck at home because you are waiting around for a spare part. You can pre-order spares from Maidesite so you have what you need.
Wheels
The wheels on our power wheelchairs and lightweight wheelchairs are durable and reliable. We have several different types available. You might choose solid plastic wheels as temporary spares to put on if required while you wait for a new standard tyre to arrive.
If you have a self-propelled chair, you need wheels with hand grips on the outer rim. We have standard and ergonomic handles to improve your grip and comfort available.
Foot plates and supports
Foot plates are essential to your comfort when using your wheelchair. Without them, your feet are either dangling in space or scuffing the floor. Foot plates are generally removable to allow for ease of entry and exit from your chair. They also need to be taken out if you intend to fold your wheelchair away. As they are heavily used and removable, they sometimes get either broken or lost and need to be replaced. At Maidesite, we stock both footrests and footrest hangers for power wheelchairs and lightweight wheelchairs so you never need to be without this essential piece of kit.
Elevating leg rests are sometimes necessary for users who need their leg to be permanently or temporarily elevated for any reason. They are also used if the leg needs to be straight. This might be the case if you are required to wear a full leg cast, for example.
Stump supports are important when required as they are key to your balance and security. We have fixed stump supports and quick release versions so you can choose the accessory that is right for you.