The 5 Most Significant Benefits of Manual Hospital Beds
Views: 70 Author: Site Editor Publish Time: 2020-12-23 Origin: Site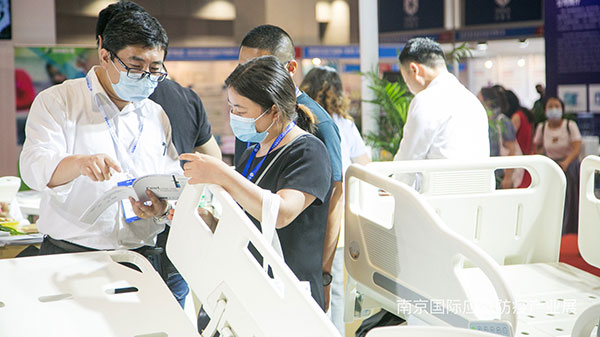 Manual hospital beds are widely used by many people, for they have the essential function of a hospital bed, while the prices are cheaper than those of electric hospital beds. To know the benefits of manual hospital beds wil help us better in choosing manual hospital beds or normal troditional beds. Maidesite is going to share with everyone about the benefits of manual hospital beds today.
1. Having the flexibility to adjust head and feet
It is adjustable hospital beds. Particularly for patients that have back issues, difficulty breathing, or problems with mobility, having the ability to change the elevation of head or feet will make the patient feel more leisurely. Having the potential to adjust the head offers the patient the ability to eat meals,read, and watch TV.
2. Side railings
The hospital beds with side rails is foldable. The addition of side rails to a bed primarily prevents the patient from accidentally rolling out of bed. Additionally, rails also provide the patient one thing to grab onto when getting into or out of bed.For those patients that struggle with stepping into and out,having rails makes this task abundant easier.
3. Adjustable bed height
Having the power to raise and lower the general height of the bed offers the caregiver and patient flexibility which will aid in certain circumstances.For patients who have trouble sitting down from a standing position, having the ability to adjust the bed to the required height may be a nice benefit. For care givers,raising the bed to a height that's comfortable to work will alleviate backaches.
4. Mattress that can be washed
Mattresses for hospital beds are produced using a thick, washable vinyl which will be clean,disinfected,and washed if accidents occur. As a result of accidents can inevitably occur each now and then, having this feature is another additional benefit.
5. Easy moving
Because hospital beds are on wheels,it makes it far more easier to maneuver the bed to different locations if required.Regular beds need much more effort to be moved. Hospital beds provide the flexibility to push the bed to different parts of a room or space to provide room for wheelchairs, commodes, and a range of medical equipment testing etc.
If you family have the paralysis or incomplete disable, Maidesite manual or electric hospital bed will be a great items for suffers and caregivers. Suffers can be some trouble free due to limitation, while caregiver will be less nursing time available.