Taking Care of Your Bedridden Loved One on a Hospital Bed
Views: 4 Author: Site Editor Publish Time: 2021-01-11 Origin: Site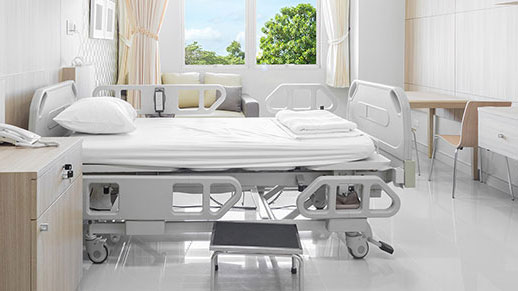 When your loved one is bedridden on the hospital bed due to illness, ongoing disability, or age, care-taking becomes more challenging. Without proper care, many complications can develop, including deep vein thrombosis, bedsores, pneumonia, and dehydration.
When your loved one is confined to hospital bed here are some ways to provide the best care.
Obtain equipment
You will likely need equipment to provide adequate care. A Maidesite hospital bed allows you to elevate your loved one's head and re-position them more easily. There is equipment to help with transitions, which can keep strain off your back.
Create a space for your loved one
You will need a space in your home for your loved one and all of their equipment. You will need an accessible space, that's not upstairs.
Ensure movement
Staying in bed is hard on the body. Muscles deteriorate from lack of use, joints stiffen, bedsores can develop, and constipation becomes likely.
Find backup
Bedridden patients need around the clock care. When they need to use the bathroom or soil a diaper, they need cleaned quickly so they don't develop rashes or infections.
Use the right bedding and undergarments
When your loved one is bedridden, it's essential to keep their body dry. This means their bedding and clothing needs to be carefully selected for absorption.
Do you know someone who is caring for a bedridden loved one on hospital beds? Please share this article with them. Maidesite can provide patients with durable and comfortable hospital beds with affordable prices.