Should Price of Hospital Bed be the First Concern before Buying One?
Views: 48 Author: Maidesite Publish Time: 2020-09-23 Origin: Maidesite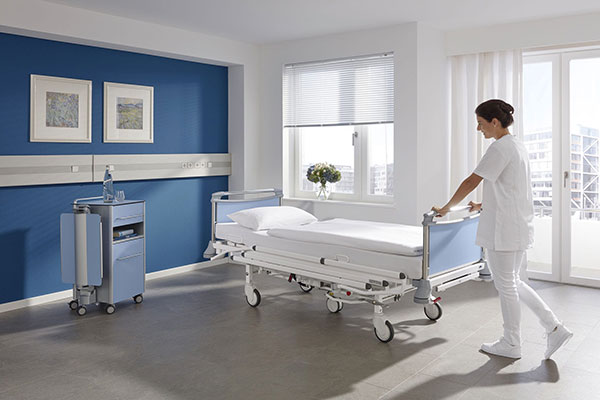 Having a hospital bed can be a huge help whether you're recovering from an injury or you're buying for a senior. Price of hospital bed is one thing you need to consider, but should the price of hospital bed be the first concern before you buy a hospital bed?
Maidesite is a professional manufacturer of hospital beds, we've engaged in hospital beds for more than 10 years and partners are from all over the world. Usually, apart from the price of hospital beds, there are other factors to consider before buying a hospital bed, for example: do you prefer a manual or an electric hospital bed? Is hospital bed mattress covered? What functions do you need? The more functions the hospital beds are equipped, the higher price of hospital beds is.
From a professional perspective, it's not good to be trapped by price of hospital beds and narrow down your choices. The first thing you need to consider is to satisfy the patient's need. Will he soon recover and a manual hospital bed will ok or he needs the whole bed lifting and mattress equipped? Price of hospital bed is another thing to consider after you meet the request of the patient.
If you wonder what to consider before buying hospital beds, you can read through this article we posted the other day: 6 Things to Know Before Choosing a Hospital Bed