Rehacare 2019 Dusseldorf and HCR 2019 Tokyo
Views: 744 Author: Maidesite Publish Time: 2019-12-06 Origin: Maidesite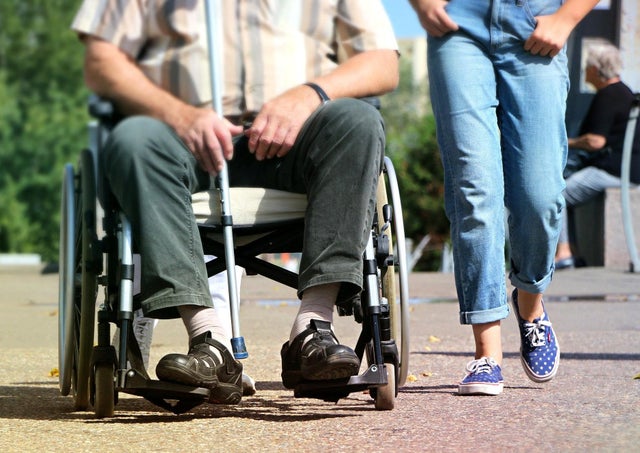 The four-day Düsseldorf Rehabilitation Exhibition was successfully completed on September 21. During the four days exhibition, a large number of audience came to visit our booth. Lots of them experienced and operated our electric wheelchair and manual wheelchair. They were interested in our products and most of them were intended to purchase our wheelchairs. Many of the other company also help us to introduce our products to the customers. The customers also made some good suggestions about our wheelchairs. Through face-to-face conversations, we further understood the needs of local customers in terms of products, and made a clear judgment on the positioning of our wheelchairs in the European market.
In order to meet the need of customers from various background, Maidesite has developed a series of electric wheelchair and manual wheelchair which come in an attractive colored finish on the basis of the 117 manual wheelchair.
We have visited the company of some local customers and discussed about the future dual cooperation deeply. Finally, we reached to a basic cooperation agreement. The formal distributors continuously purchase wheelchair and hospital bed from our company.The new customers are still in contacting and communication. The development and accumulation of customers pool is time and energy consuming but is worthy of doing.
H.C.R.(International Home Care&Rehabilitation Exhibition)in Tokyo
During September 25-27, our colleague James successfully attended the H.C.R. Maidesite attaches great importance to this exhibition. The customized products in the Japanese market received high praise from customers in Japan, Australia, South Africa, South Korea and other countries during the exhibition. The customers expressed their willingness to further cooperation.
The population in Japan is dense and concentrated. Also, the aging degree is increasingly high, so Japan is a huge potential market. The visiting customers expressed great interest in our wheelchairs, nursing beds and air mattress products. During the exhibition, we received nearly 100 visiting customers, mainly from large Old-age rehabilitation institutions in Tokyo, Osaka and Yokohama, as well as Australia and South Africa. The exhibition promoted the products and popularity of our company, collected a wide range of market information and customer needs.