Rehacare 2019 Dusseldorf Germany
Views: 445 Author: Maidesite Publish Time: 2019-12-06 Origin: Maidesite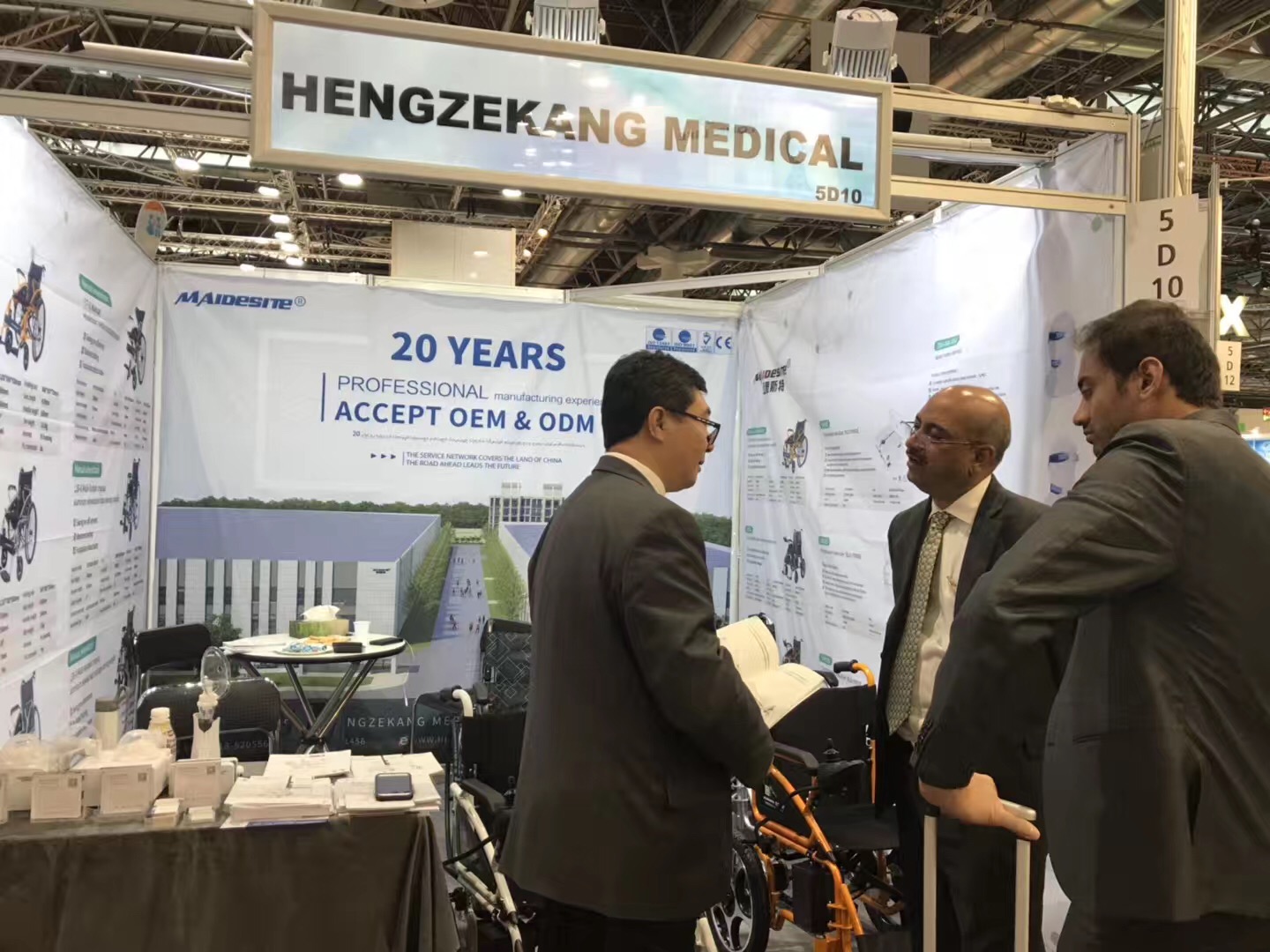 Maidesite is going to attend the exhibition of REHACARE 2019 (the world's largest trade fair for rehabilitation and care) in Dusseldorf, Germany during 18th-21st, Sep, 2019.
Our main products in this exhibition: lightweight manual wheelchairs, foldable electric wheelchairs, power wheelchairs.
Detailed information:
Exhibition: International Trade Fair for Rehabilitation and Care
Booth NO. : Hall 5, D10.
Date: 18th-21st, Sep, 2019
Opening hours:
18 – 20 September 2019: 10 am – 6 pm
21 September 2019: 10 am – 5 pm
Main products in hall 5:
Aids for Daily Living
Mobility and Travel
Orthopaedics, Mobility Aids, Wheelchairs, Wheelchair Accessories
Nursing Aids
Aids for the Deaf and Hard of Hearing
Electronic Aids and Communication
Medical Care
Joint Area for the Blind and Visually Impaired
Thank you very much for your meeting with us to discuss product, package, shipment and cooperation. your suggestion and demand will promote us to improve ability to supply quality product and good service.
☎️Whatsapp:
Wolf: 8617326039489
Jane: 86 18767106306
E-mail:
ruilangde@maidesite.com
wolf@maidesite.com