Power Wheelchair Maintenance - A Three Point Check
Views: 9 Author: Site Editor Publish Time: 2021-05-17 Origin: Site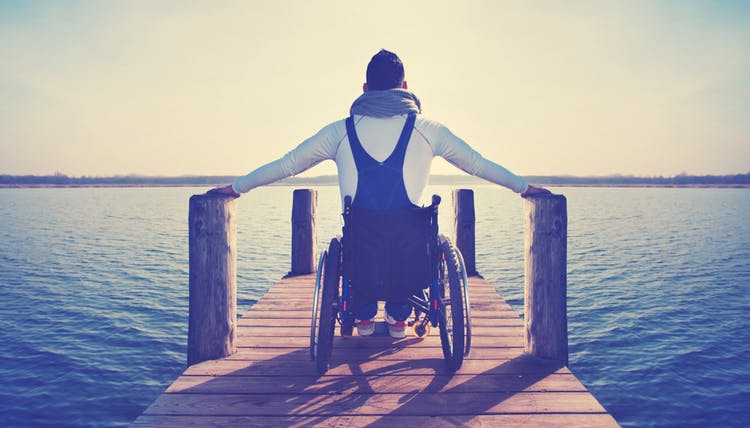 When you are a wheelchair user, the world can look a little different. Simple things, like the height of the bar in a pub or the level of the cash machine, can make a big difference. More consideration is given to accessibility than ever before but it is still worth thinking about how lightweight wheelchairs change your perspective.
The right equipment can help you to meet the challenges of the world. Maidesite is committed to offering clients a wide range of lightweight wheelchairs, power wheelchairs and accessories to make this more likely.
What are some of the main obstacles in the wider world?
Even in your home, you can experience some difficulties and you can check out some of our other articles where we talk exclusively about this. Today, we are looking at challenges in the world when you are using a lightweight wheelchair:
Terrain – perhaps one of the biggest challenges facing people who choose lightweight wheelchairs is the terrain. If you regularly go long distances or over particularly bumpy ground, you may wish to consider a power wheelchair as these are designed to help you tackle such things;
Stairs – in order to avoid places where stairs are an issue, a bit of planning is usually required. Most shops and other establishments are required to provide access options for disabled people unless they have an exemption. However, if you want to travel on the underground, for example, you will have to do research beforehand to see which stations are step-free;
Distance – even in a shopping centre where the ground is relatively level, you may not want to travel great distances. This is where disabled parking spaces come in handy. If you do not already have a blue badge, it is worth investigating whether you are entitled to one.
Maidesite can supply our power wheelchairs as widely as possible. Many of them can discuss regular maintenance with you and may even offer a service to help you ensure your power wheelchair stays in top condition.
However, just like with a car, there are interim checks that can be performed on power wheelchairs to ensure that they are safe, and to give you an indicator of when you might need more professional assistance with repair. Your power wheelchair may even come with a recommended maintenance schedule for you to follow including guidelines on how long the interval between one service and the next should be.
Here is our quick guide to maintenance checks for power wheelchairs. This isn't an exhaustive list and you should consult the guidelines for your particular model. Feel free to contact Maidesite if you need any assistance or help finding replacement parts or accessories.
Tyres
Your tyres are perhaps one of the most important components of your power wheelchair. They certainly get some of the hardest wear. Check them regularly for signs of wear including bare patches or a serious reduction in the tread. Inflatable tyres may need a bit more air from time to time.
Battery
Ensure your battery is topped up at all times so you don't get stranded anywhere. Many users find it best to charge their batteries every night as a matter of habit. Refer to the manufacturer's instructions for guidelines on how to get the most out of your battery. Make sure you know roughly what your battery life is.
Nuts and bolts
Powered wheelchairs have various nuts and bolts at different locations. These are nice and secure , to begin with but, over time, the general motion of the chair may cause some of them to loosen. Get into the habit of checking that everything is still nice and tight every month.
Accessories
Add-ons like bags, rests and cup holders are what turn your power wheelchair from a simple mobility aid into something that really supports your life and makes things easier for you. Ensuring that they are all intact and fit for purpose means you continue to experience these benefits.
Maidesite supply ultra-lightweight wheelchairs, self-propel models and those that are designed to be pushed by someone else. All of these can help to make your journey, and your interaction with the world, easier. Think about the places you usually go, your transport options and your physical needs and then browse our range to see how one of our mobility aids can help.