Pick A Wheelchair That's Right for You
Views: 3 Author: Site Editor Publish Time: 2021-05-26 Origin: Site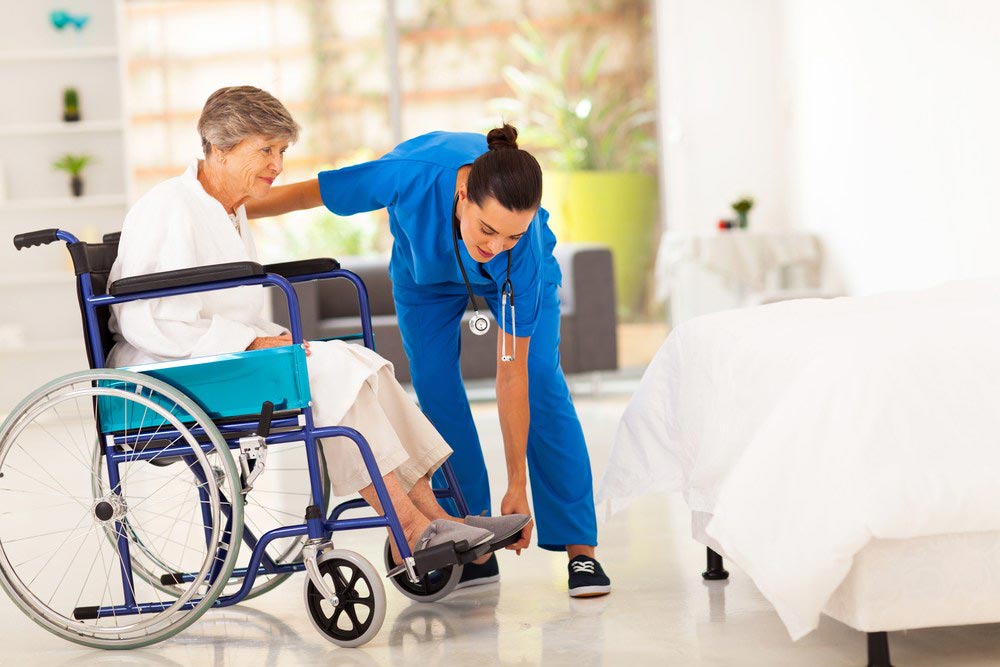 Finding the right wheelchair to fit your lifestyle and personal needs is essential. There is no default or standard wheelchair anyone should feel the need to merely settle for; no, there are several different types of wheelchair designs an individual can choose from based on what they personally need from their wheelchair.
Standard manual wheelchairs: The standard manual model is heavier than your lightweight wheelchair, but it's also the most commonly used and offers durability as well as long-lasting support.
Active Wheelchairs: As a lightweight chair, it allows easy movement to and fro and allows for adjustments to the rear wheel and backrest in order to give you maximum comfort.
Lightweight Wheelchairs: In more recent years, lightweight models have become preferable to many as their wheelchair of choice and have replaced heavy-duty wheelchairs as "the norm". Lightweight models are easily portable and foldable for convenience purposes.
Ultralight Wheelchairs: Ultra-lightweight wheelchairs are even lighter than the lightweight models, and are known for their durability and portability. Maidesite offers two ultralight models for your convenience, with the lightest weighing in at only 8.3kg.
Transport and Travel Wheelchairs: As the name suggests, transport wheelchairs are perfect for transportation because of their portable lightweight frames. Maidesite wheelchair, for example, one-ups most other travel models on the market with its larger rear wheels, which increases comfort level – especially outdoors.
Recliner Wheelchairs: Maidesite recliner wheelchairs use innovative technology to provide maximum safety and comfort while allowing users to recline at different incremental angles.
Tilt Wheelchairs: Especially ideal for those vulnerable to pressure sores, tilt wheelchairs allow users to make balancing adjustments to their seat position that help to relieve pressure on a user's bottom and back.
Standing Wheelchairs: Stand power chairs include innovative features such as an easily-accessible joystick for control purposes, and allows users to drive the wheelchair while in a standing position.
Other factors and features to consider when selecting a wheelchair to best suit your lifestyle may include size, seat depth, adjustability, and quick-release wheels.
Maidesite offers a wide variety of wheelchair models because we know users deserve a chair that will aid them and provide the right kind of support that will best fit the needs of their individual lifestyle.
Around the home
Your home should be your haven and your mobility aid needs to fit into your domestic lifestyle. If you have a smaller space, you might look at lightweight wheelchairs that fold away for easy storage, for example. You can also look at getting adaptations such as ramps, lowered sides, cupboards with special pull-down shelving or any number of other clever innovations.
Sports and exercise
Most people today will have heard of the Paralympics. It shows the level at which people with disabilities can compete.
Even if your ambitions don't stretch quite that far, you can still consider sports for socializing and keeping fit. It is vital that you still exercise as much as everyone else to keep your body healthy. It's also great for your mood too.
Self-propel, lightweight wheelchairs can help to keep you active. Maidesite have some ultra-lightweight models to help reduce the weight you have to move around when you're active.
Shopping
Your shopping experience needs to be smooth and easy as it is something you will do often. If you can do it without assistance, this can really help you to feel independent.
Transporting your lightweight wheelchair may be possible without special adaptations to your vehicle depending on your level of mobility. If you can lift your chair into a car, many models from Maidesite allow you to fold them down to make this possible.
Once you are at the shops, there are usually disabled bays, wheelchair-adapted trolleys and staff on hand for any hard to reach items. Some supermarkets even have scooters available to make your shopping experience easier.
Maidesite is a leading China supplier of lightweight wheelchairs and other mobility aids. We believe in equality and inclusion for everyone including people who, temporarily or permanently, face mobility issues.