Paying for Home Hospital Beds: What are the Factors that Matter?
Views: 11 Author: Site Editor Publish Time: 2021-09-14 Origin: Site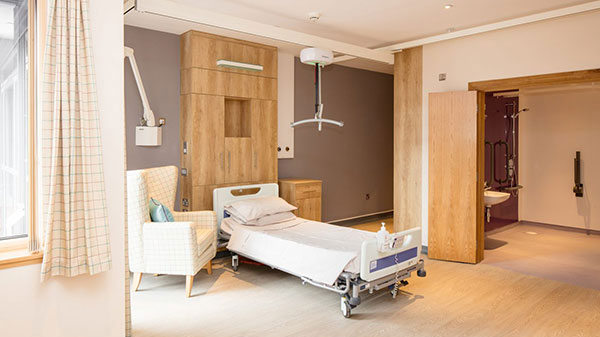 Anyone who has a medical need for a hospital bed in their home will want to know how much they will pay for a home hospital bed first. As a professional hospital beds manufacturer, Maidesite is going to share some tips on what factors matter when you choose to buy a home hospital bed.
Home Hospital Bed Costs
The cost of a home hospital bed ranges from $500 to $10,000. The variance is largely due to features and size.
Feature Impacting Price
Electric vs. Manual
Manual Hospital Beds - Hospital beds that are manual are the most basic hospital beds and are adjusted via a hand crank. This crank is either attached to the head or the foot of the bed, depending on the model. This type of bed is the most affordable option, which generally starts at about $500.
Semi-Electric Hospital Beds - Semi-electric beds offer more convenience than do manual beds, making it much easier for one to move the position of the bed. With this type of bed, one is able to move the head and foot of the bed electronically, but still has to manually adjust the height of the bed via a crank. The price of a semi-electric bed generally starts at approximately $1,000.
Full-Electric Hospital Beds - Full-electric beds offer the ultimate in convenience since all movements/adjustments are made electronically. However, this type of hospital bed is the priciest, starting at around $2,000.
Bed Dimensions
The length of a standard hospital bed from the top of the bed to the bottom of the bed is 38" width by 84" length, with the sleep surface being 36" width by 80" long. However, there are extension kits to extend the length of some hospital beds by 4", which is ideal for persons that are taller than 6". There are also full size hospital beds, which are 54" wide by 80" long, queen size beds that are 60" wide by 80" long, and king size beds that are 76" wide by 80" long. In addition, there are also bariatric beds that come in a larger width of 48". Of course, the larger one goes in size, the more the bed will cost.
Weight Bearing
Most home hospital beds can accommodate weight up to 450 pounds. For individuals who weigh more than this, a bariatric bed is required, which can hold up to 1,000 pounds. Bariatric beds are generally full-electric beds. In general, bariatric beds can cost as much as three times more than standard hospital beds. Bariatric beds also require specific sheets and mattress pads.
Bed Sheets
Home hospital beds require sheets that are specifically made for this type of bed. This is because a typical hospital bed is the size of a twin bed in width, but is longer in length. One should expect to pay approximately $50 for a set of sheets for a standard home hospital bed.
Mattress Pads
Home hospital beds also require mattress pads that are specifically made for home hospital beds. A variety of different types of mattresses are available for purchase, including air, gel, and foam. Also, some serve specific purposes, such as adding comfort and helping to prevent sores from body pressure. One can find basic mattress pads starting at approximately $100.
Trapeze Bars
These bars are used to assist individuals in switching positions, whether it be repositioning to get more comfortable or offering assistance in getting in and out of bed. Bars add $100 - $200 in cost.
Rails
Both manual and electronic rails are available for purchase. One should expect to pay an additional $75 - $400.
IV Poles
For those who require an IV pole, there are both IV poles that attach to hospital beds and freestanding IV poles. One should expect to pay approximately $50.
Others
Other add-ons for home hospital beds include bed trays, table trays, bedpans, call cords, and bed rail pads.
Before paying for home hospital beds, consider the above factors that affect the quality of home hospital beds, and if you are going to buy home hospital beds, please contact Maidesite anytime, as a professional hospital beds factory, Maidesite enjoys a 11 years' manufacturing and exporting experience.