Need a New Set of Hospital Bed? A Guide to Buy a New Hospital Bed
Views: 1 Author: Site Editor Publish Time: 2021-08-18 Origin: Site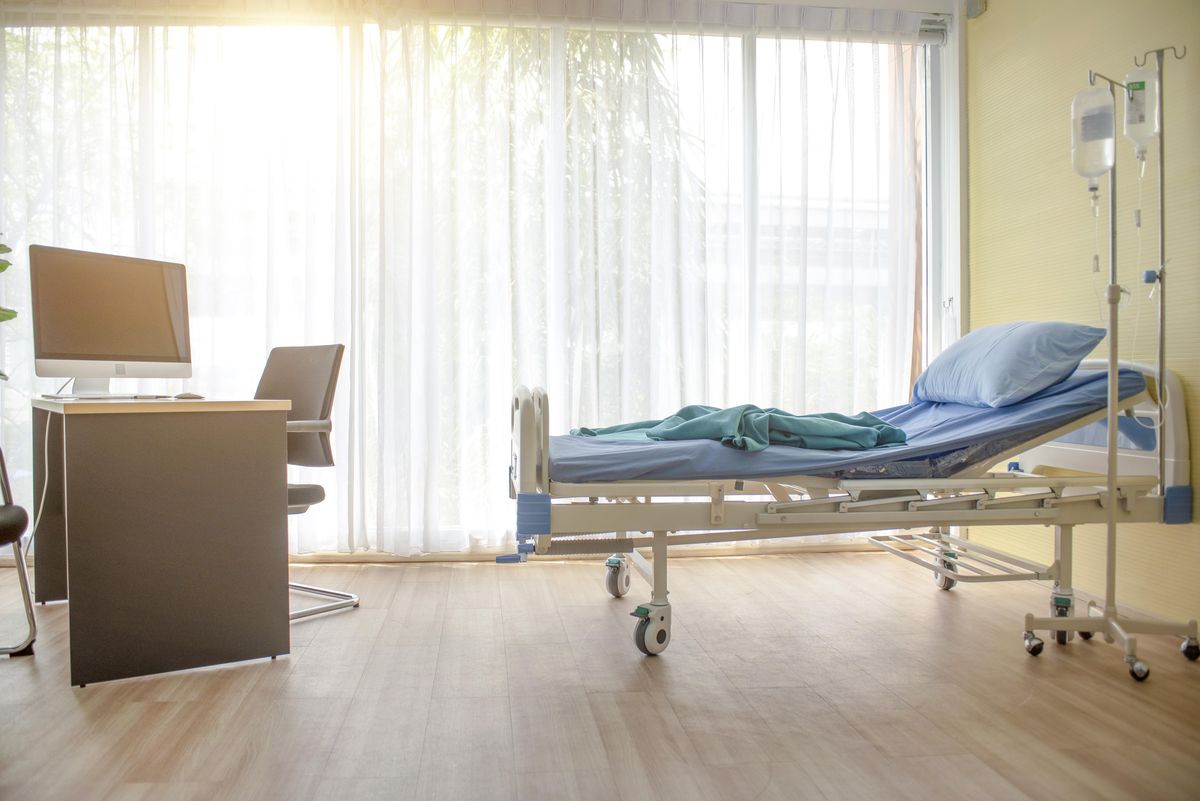 Buying a hospital bed for the home, either for yourself or a person in your care, can be a daunting proposition. However, with a bit of knowledge of what to look out for, it can be carried out easily and effectively.
There are 5 common features of a hospital bed that you should be aware of before buying a hospital bed for home use.
Height adjustment
The height adjustment is important to suit different people of different heights. Hospital beds are usually adjustable in heights, for the most simple reason, to let the patient get on and off easily.
Side rails
Side rails on hospital beds are designed to prevent the patients from falling off the bed. They can also be the support when the patients need to get on and off the hospital beds.
Mattress
Mattress are comfortable for the patients and some are designed for anti-debuticus, choose a suitable and durable mattress to make the patients more comfortable and convenient while laying on the hospital beds.
Electrically operated
Electric hospital beds are way more better than manual hospital beds, with just a click of the button, the caregivers, even the patients themselves can operate the hospital beds easily, which saves energy and time.
Fully-enclosed wooden head and foot board
Wooden headboard and footboard for hospital beds are durable and comfortable. And the wood suits home environment well. Makes the hospital bed like home furniture.
Buying a hospital bed is an important and often 'one-off' investment
1. High quality is a priority
The last thing you want is a poor quality purchase that will give up on you after a couple of years. When browsing the web, make sure you look at the quality of the bed before you look at the price.
2. Design should be a deciding factor
A big concern that many people carry when buying a hospital home-care bed is whether this will look cold and unwelcoming in their home. Many hospital beds do look clinical and uninviting, but there are some manufacturers who pride themselves on producing designed hospital beds like Maidesite.
3. Choose a supplier carefully
Choose a supplier that will offer you good delivery and installation service, and also ensure they back their beds with a good warranty. Ask the supplier about their after-care service and preferably look at some testimonials and reviews.
4. Ideally buy a mattress from the same supplier
If you need to buy a mattress at the same time as you buy the bed, try and find a supplier that will provide you with both. This way, there is no confusion between different suppliers' products should anything go amiss.
5. Make sure you know what is involved in installing the bed
Once you've decided on a hospital bed and its supplier, find out what is involved in getting the bed into your home and operational. Ensure the bed is supplied with a detailed instruction manual and installation guidance.
Hospital beds have brought a lot convenience and comfort to the users. People who want to buy hospital beds for their loved ones for the first time wonder what are the benefits of hospital beds to the users. Maidesite is dedicated to medical equipment, including hospital beds for over 10 years, we would love to introduce some of the benefits of hospital beds for you.
Hospital beds support good care technique. Caregivers can control the position of hospital beds. Caregivers are better positioned to offer support in back healthy positions. They are less likely to bend and stoop while providing assistance. Hospital beds make caring for your loved one's personal needs easier.
Buying a hospital bed for the home, it's a good choice to choose Maidesite. With over 10 years' development, Maidesite has expanded its business into more than 85 countries. Contact Maidesite about more information of hospital beds anytime.