Making Friends with Your Power Wheelchair
Views: 5 Author: Site Editor Publish Time: 2021-05-07 Origin: Site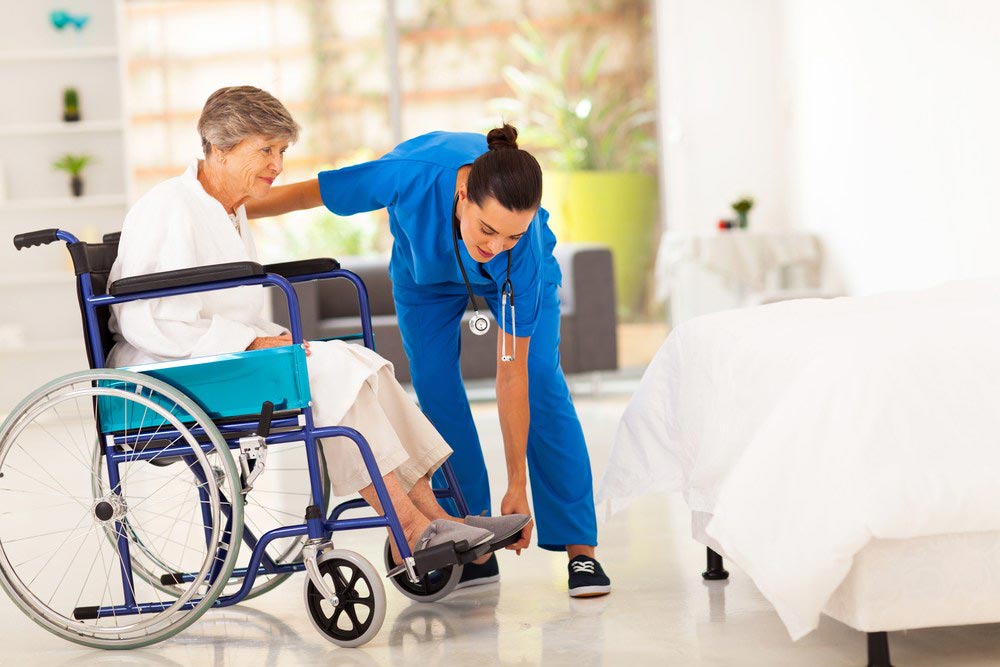 When you need a mobility aid, it's worth considering how you can develop a positive psychological relationship with it. This means integrating it into your life and allowing it to reflect your personal style and needs. Whether you are using it temporarily or permanently, part-time or full-time, your mobility aid from Maidesite is designed to make life easier for you.
Power wheelchairs are the kind of aid that you use if you can't or don't want to self-propel or you want a chair that can help you go longer distances over more varied terrain.
Decorate
It would be a dull world if we were all the same and you can customize your mobility aid to make it your own. Some power wheelchairs come in a variety of colors. You can also add stickers, blankets, a bell or horn and many other refinements to spruce it up.
Accessories
Everyone's need are different and adding accessories can help to ensure that your power wheelchair meets yours. Accessories can look good as well as offering practical assistance. These are the types of accessory that you can get for power wheelchairs:
Back bag – for transporting all the bits and pieces that you need including items to help you tackle changes in the weather;
Cup holder and lidded cup – transporting liquids isn't always easy when using a power wheelchair. Adding a couple of extra items like these can make it possible;
Seat belts and straps – feeling secure is important when you are using your power wheelchair. There can be an added feeling of vulnerability in the word if you have a mobility issues – especially at first. You can help mitigate this with a few well place straps such as a seat belt or foot strap;
A tray – you may not want to leave your power wheelchair for everything you want to do. A tray can make it easier to stay put for eating or writing.
DLY-806 Easy Operation Comfortable Simple Electric Folding Wheelchair No Lying
When you first get a lightweight wheelchair, it may seem like using a mobility aid is going to restrict your life considerably. At Maidesite, we know that this does not need to be the case. With our range of lightweight wheelchairs and other mobility aids, you can choose the support that will help you to live a full life.
When you are choosing from our range of lightweight wheelchairs and other products, it's worth considering how you will transport your mobility aid. If you intend to continue to use your car, there are several ways that you can adapt it to help you do this.
You may not need any adaptations at all if you choose the right lightweight wheelchair and you are able to lift it into your vehicle. Many lightweight wheelchairs are designed to fold away and fit in your backseat or boot. Otherwise, these are some of the adaptations you can consider:
A roof box – these are like a standard roof box with a controller inside the vehicle that opens it and drops down a harness. You attach your wheelchair to this and use the controller again to hoist it back into the box which closes securely. All this can be done while seated in the vehicle;
Boot hoist – this works in a similar way to the above, but it lifts the wheelchair into the boot. This might be more suitable if you are able to exit your wheelchair by yourself or if your main carer is someone who cannot lift your chair into a vehicle;
A ramp – for power wheelchairs and some lightweight wheelchairs, it is best to have a ramp to allow access to the vehicle. This requires a specially adapted vehicle. These are often available through organizations like Motability;
Transfer plates – these are designed to help you move from your wheelchair into a vehicle. They can be manual or electric.
You may be spending a lot of time in your power wheelchair from Maidesite. That's why we offer a number of cushions and supports to make your experience as comfortable as possible. Your needs may change as you adapt to your power wheelchair. Keep adding whatever you need until you feel completely supported.