Maidesite in CMEF 2020 - Shanghai
Views: 25 Author: Maidesite Publish Time: 2020-10-23 Origin: Maidesite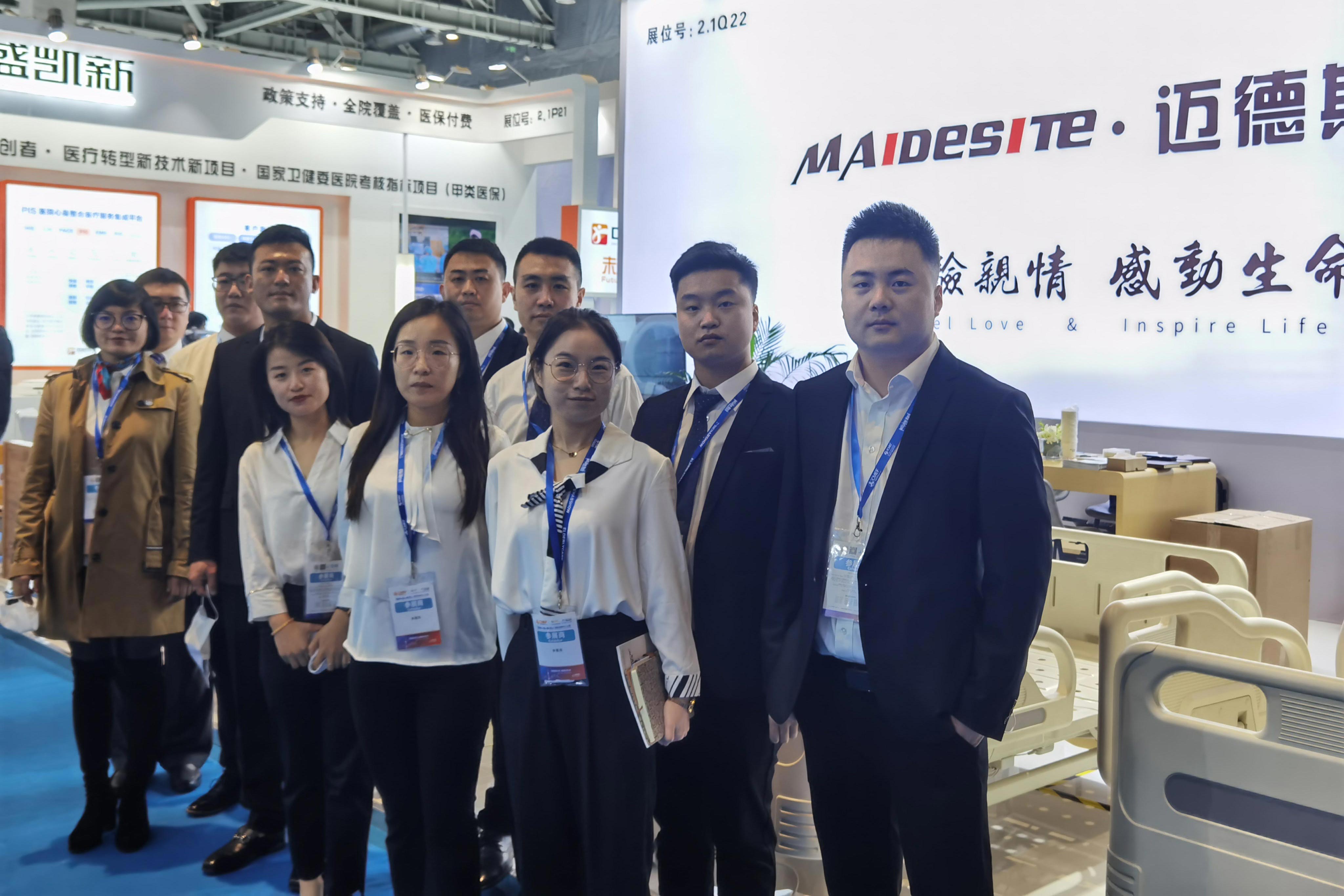 About CMEF
CMEF (full name: China International Medical Equipment Fair) was founded in 1979. After more than 40 years of accumulation and development, it has developed into a leading international medical equipment industry chain, integrating product technology, new product launch, procurement trade, brand marketing, scientific research cooperation, academic forums, education and training as one of the global service platform.
The exhibition covers tens of thousands of product technologies and services from the whole industrial chain, including medical imaging, medical examination, in vitro diagnosis, medical optics and electricity, hospital construction, intelligent medical treatment and intelligent wearable products. Every year, more than 7000 medical device enterprises from more than 30 countries and regions gather together to show the new medical technology strength.
What We Have
In our booth, Maidesite exhibited a series of new releases, including hospital bed, home nursing bed, compressed and portable nebulizer, air mattress, CPAP mask, foldable and portable manual wheelchair, electric wheelchair. At the same time, Maidesite closely followed the theme of this exhibition - "intelligent reshape the future", and our staff had in-depth interaction and close communication with the audience.
In this exhibition, Maidesite successfully launched products such as wheelchair, nebulizer, CPAP mask, etc., which were well received by many industry insiders, especially nebulizers, which were highly recognized by industry insiders from other countries. Maidesite is towards to a comprehensive household medical device brand.
In the next ten years, we determine to do one thing only, to provide more families with high quality and economical medical devices. Our principle is: we only sell the right ones rather than the most profitable ones.